Since there are so many products out there for new parents, it can be hard to find ones that'll actually make parenting simpler. (Though, if there's one thing new parents know, it's that parenting, well, isn't simple).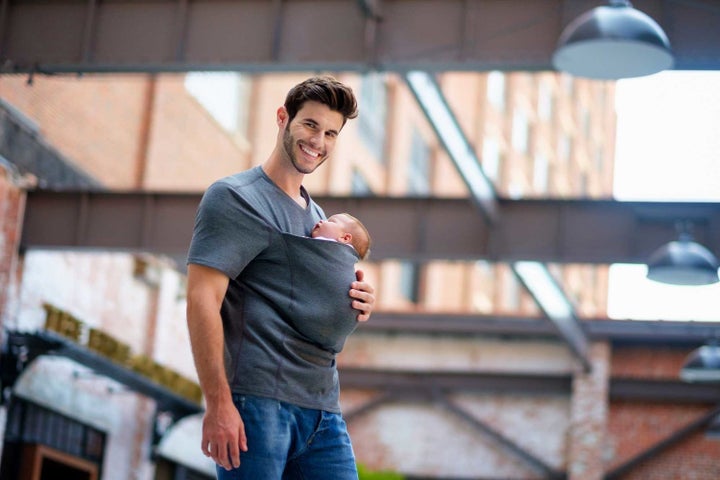 The v-neck Dad Shirt comes in two everyday colors ― Simple Gray and New Blue ― and features a slim fit similar to normal men's t-shirts and a breathable mesh panel between belly and baby that encourages bonding. What's not to love?
But, why should dads consider babywearing in the first place? Turns out, babywearing has benefits for both babies and their caregivers.
"Babywearing is not about any particular parenting philosophy and it is not about any specific carrier," according to Babywearing International, a nonprofit dedicated to promoting babywearing as an internationally accepted practice ― for both men and women. Rather, babywearing "promotes bonding, supports breastfeeding, can help combat postpartum depression, makes caregiving easier, and can be a lifesaver for parents of high-needs children."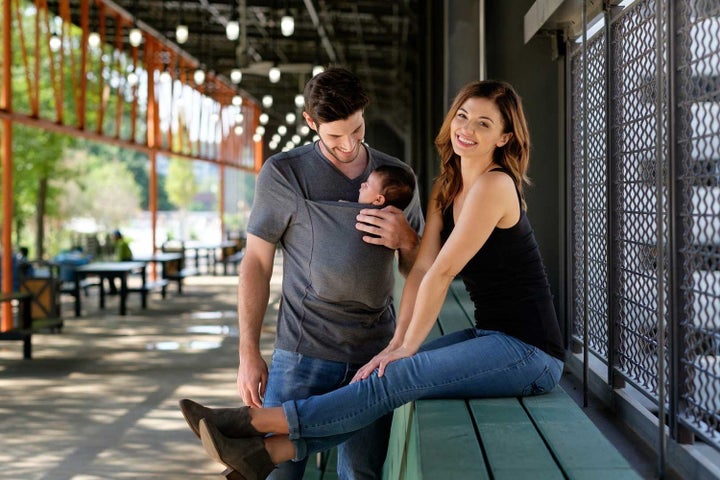 Hyper-enthusiastic Amazon reviews of the Dad Shirt give it an average 4.3 rating, with points for durability, comfort, style and utility:
"This shirt really helped my husband bond with our baby. We started referring to it as the 'dad womb' because our baby really liked the closeness and being able to go everywhere with him." — Amazon reviewer immortelle

"Love having our little nugget nestled in so snugly while I can soothe and comfort her while making some lunch for mom." — Amazon reviewer PJ Goodwin

"It calms my newborn when I tuck him in the front pouch. They feel warm and cozy! You can then do every day things around the house." — Amazon reviewer Scott Skinner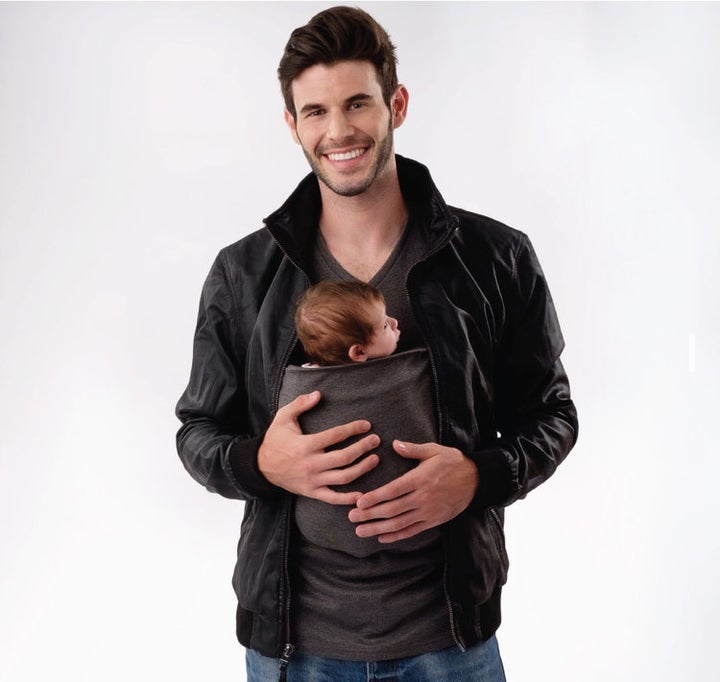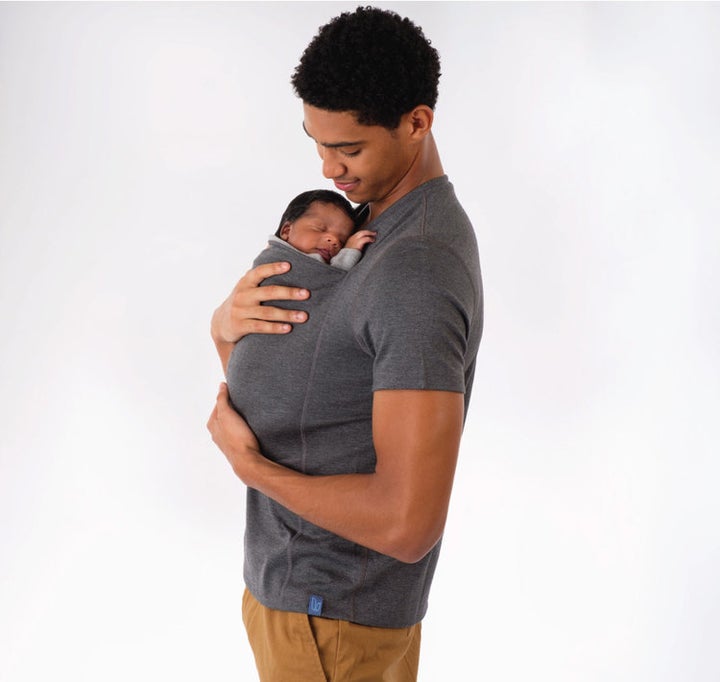 HuffPost may receive a share from purchases made via links on this page.