Does this censored photo make you hopping mad? If so, you're not the only one.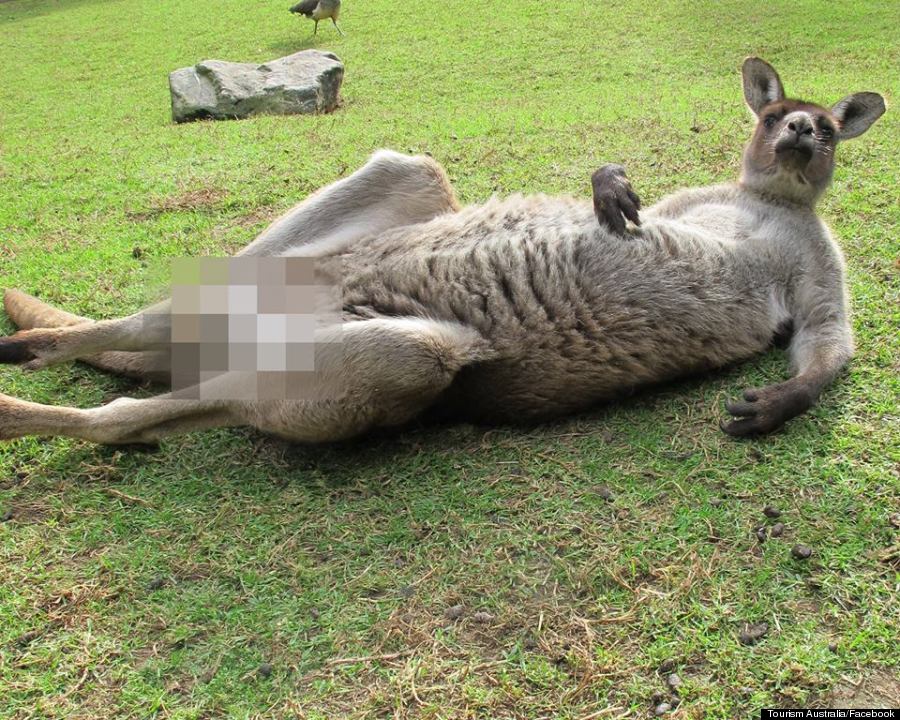 Facebook went crazy. Some people took offense to the censorship. Others took it as a joke from the zoo. Chances are that Big Baz, the kangaroo from New South Wale's Featherdale Wildlife Park pictured below, more than likely doesn't think much about his revealing, reclining pose.
"Anybody who's familiar with our Facebook page, knows we like to have a bit of fun with our posts, and when Featherdale Wildlife Park sent us this cracker of a photo we just couldn't resist sharing it with our fans in all of its magnificent glory... Or nearly all!"
Many people think kangaroo genitals deserve a place on Facebook. A search of Facebook revealed that no fan page for "animal genitals" yet exists. However, there is one for "horse cocks."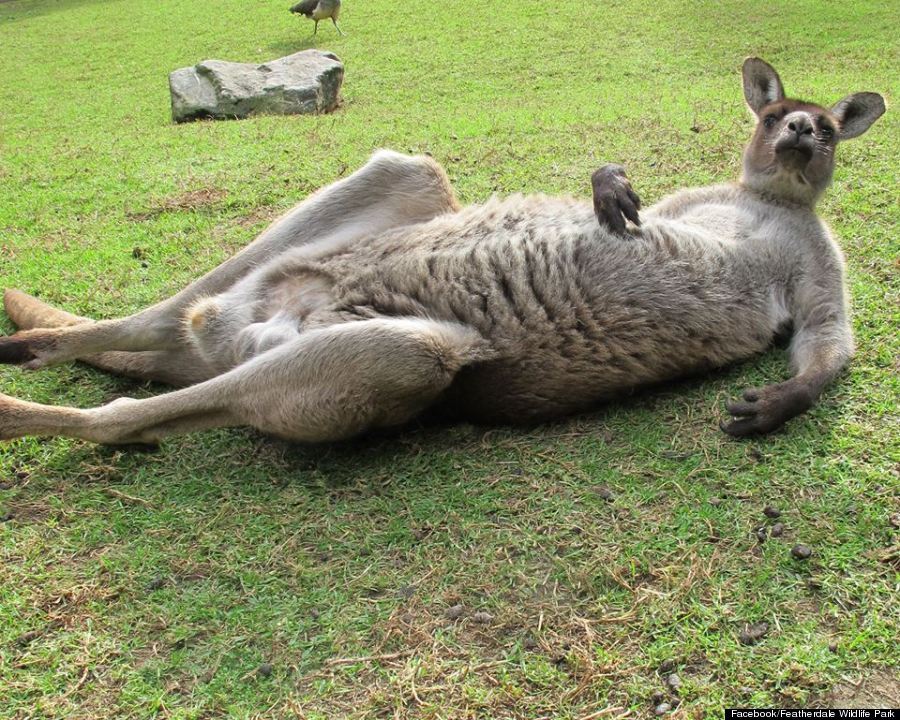 Before You Go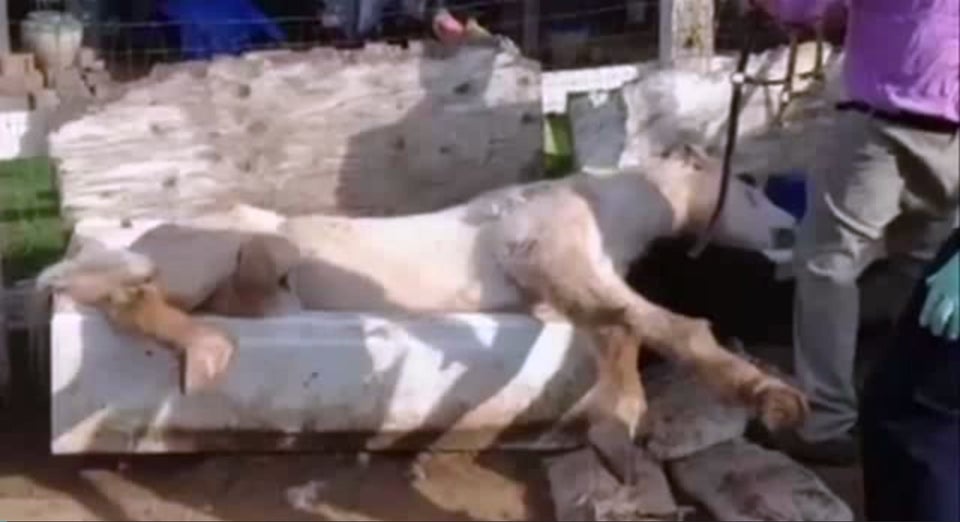 Animals In The News
Popular in the Community