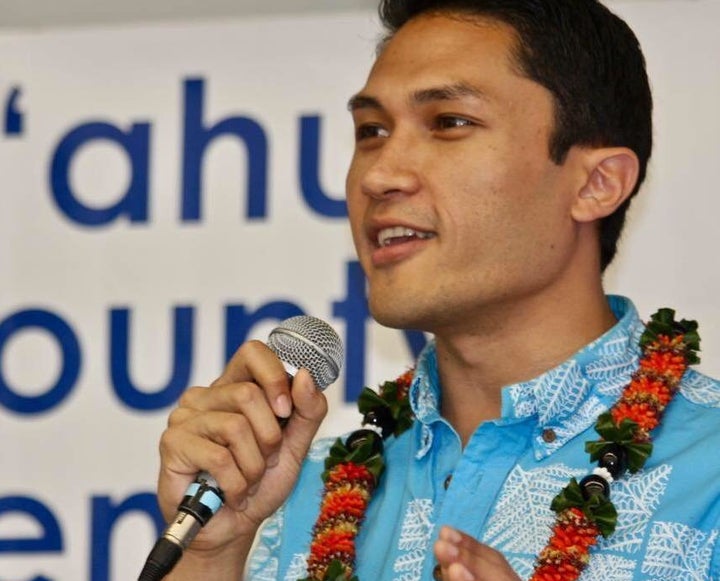 Kaniela Ing, a progressive Hawaii state representative running for Congress, released a video advertisement Wednesday calling on voters to embrace bold economic reforms and reject the business-friendly policies of the state's hegemonic Democratic establishment.
Despite unified Democratic control of state government, health care and housing are so unaffordable in Hawaii that young people are leaving in droves, Ing says in the ad.
"It's easy to blame Republicans, to blame Trump for our problems, but we have to look in the mirror," the House candidate says in the ad, as the camera tilts up to capture a crane building a skyscraper in Honolulu. "Who controls our state? Who's controlling our party?"
Ing, 29, a member of the Democratic Socialists of America who has represented a part of Maui in the state's House of Representatives since 2012, is running on a growing list of ambitious priorities gaining traction on the left wing of the party. This includes the abolition of ICE, a job guarantee, tuition-free public college, Medicare for all and a green New Deal.
He's also pushing some ideas that have yet to catch on among other insurgent candidates: an affordable housing plan he dubs "Housing for All," and the cancellation of college student debts. Ing's "Housing for All" proposal would produce 10 million new housing units, tax landlords for excessive vacancies and enact a national "Tenants' Bill of Rights" to prevent unjustified evictions. 
Ing is locked in an uphill battle in the Aug. 11 primary for Hawaii's 1st Congressional District. The Honolulu-centered seat is open since Rep. Colleen Hanabusa is running for governor. Ing is up against six competitors, including former Rep. Ed Case, Lt. Gov. Doug Chin and state Sen. Donna Mercado Kim.
A recent poll had Ing trailing all three of the latter candidates.
Ocasio-Cortez's victory and subsequent endorsement of Ing prompted a rush of new social media followers and campaign donations for the young Hawaiian contender.  
But if Ing is to land an upset win, he will likely need the new ad to take on the kind of pivotal role Ocasio-Cortez's campaign spot played in her surprise June primary win in New York. It already appears to be increasing his exposure: As of Wednesday afternoon, the video had over 55,000 views in Twitter. 
It's easy to blame Republicans, to blame Trump for our problems, but we have to look in the mirror.

Kaniela Ing
Like Ocasio-Cortez, Ing wrote and narrated the ad and has decided not to spend precious campaign dollars to put it on television. 
And like the Bronx-based star's viral video, the ad for Ing tells the story of his working-class roots as the basis for his populist policies and commitment to grassroots governance.
Ing's father died when he was 11 years old, forcing him to pick pineapples and work hotel jobs to help his mother make ends meet and ultimately pay for college. 
He still struggles with bills; he mentions in the ad that he spends 60 percent of his paycheck on rent and student loans. He and his partner, Khara Jabola-Carolus, director of the Hawaii State Commission on the Status of Women, spend an additional $2,000 a month on day care for their two-year-old son, Ing told HuffPost.
Ing has a record in the Hawaii legislature of challenging corporate power. Notably, in January 2017 he expressed his vocal opposition to Facebook CEO Mark Zuckerberg's quiet lawsuits that attempt to force homeowners near the billionaire's Kauai property to sell their land to him. 
Ing connects his populist streak to his native Hawaiian roots. His ancestors helped overthrow the white planter families that once controlled the island, he recounts in the ad. "The people of Hawaii have come together and risen up before, and we can do it again," he said.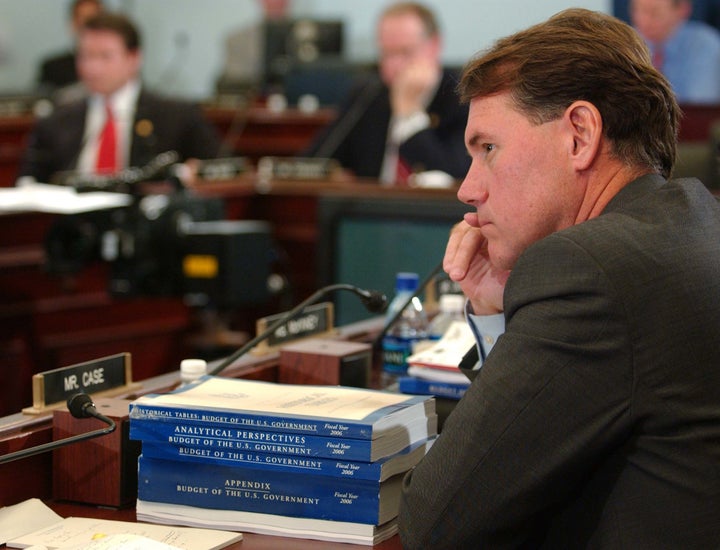 Unlike some progressive insurgents elsewhere in the country, however, Ing has been dogged during the race by scandals about his campaign spending and professed academic record.
In April, it emerged that Ing had not completed a masters degree, contrary to what was posted on his LinkedIn page and republished on multiple other voter information sites. And in late June, Ing was fined $15,000 for improperly disclosing numerous campaign expenditures and using campaign funds for personal use as a candidate for state House.
Another weakness for Ing is that he does not formally live in the congressional district in which he is running, leaving him open to charges of carpetbagging. His primary home is in Maui, which he represents in the state House.
However, he currently spends most of his time living in his partner's Honolulu apartment, which is in the district.
Ing maintains that he simply did not update his LinkedIn page when he stopped taking his masters courses. And he chalks the campaign payments and bookkeeping omissions to innocent mistakes that he has since rectified.
More broadly, he sees the campaign funding scandal as a symptom of the kind of financial troubles many young, working-class candidates face.
He argues that two of his competitors, Chin and Case, practice a form of legalized corruption that is far more damaging than his missteps. Chin was a lobbyist for the Corrections Corporation of America as recently as 2015. And as recently as 2017, Case was a lobbyist for the non-union Outrigger Hotels chain; he has subsequently used $48,000 from his own personal funds to boost his campaign.
A bigger hurdle for Ing is likely that Hawaii Democrats simply skew more conservative than in many other states, according to Colin Moore, a political scientist at the University of Hawaii at Manoa. The state's strong labor unions, which represent nearly 23 percent of all Hawaii workers, ensure that the public shares in at least some of the corporate profits. In a counter-intuitive way, that makes the union-heavy Democratic primary voters more amenable to politicians' coziness with those same corporations, according to Moore.
But Ing is quick to remind people that he unseated one of the state's few Republican lawmakers in 2012, showing he can win in historically conservative areas.  
And there is significant space to expand the electorate in Hawaii, which had the lowest voter turnout in the country in the 2016 general election. 
"If working people come out we win. If not, the machine wins," Ing said.
REAL LIFE. REAL NEWS. REAL VOICES.
Help us tell more of the stories that matter from voices that too often remain unheard.
BEFORE YOU GO
PHOTO GALLERY
2017 Scenes From Congress & Capitol Hill