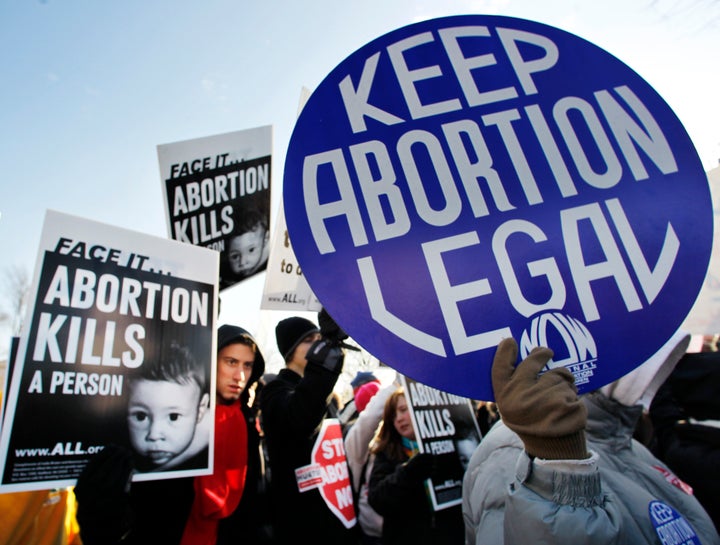 Abortion clinics in Kansas run the risk of being denied licenses and could be closed on Friday.
A new law in Kansas that imposes strict requirements for abortion clinic facilities has made it nearly impossible for the state's three abortion providers to stay in operation. One clinic has already been denied a license, and the other two have not been able to meet the state's standards as of Tuesday, putting Kansas at risk of becoming the first state where a woman cannot get an abortion.

According to some of the new clinic requirements, an abortion facility in Kansas must be set to a temperature between 68 and 73 degrees, have a janitor's closet of at least 50 square feet and an operating room of 150 square feet, feature separate dressing rooms for staff and patients and have 13 different types of drugs on hand. A patient is now required to stay in the recovery room, which must have a temperature between 70 and 75 degrees, for at least two hours after her procedure, even if the procedure requires no anesthesia.
Planned Parenthood confirms that its Kansas clinic will get a state license to continue performing abortions.

The Kansas Department of Health and Environment announced Thursday that one of the state's three providers will get a license so that it can continue performing abortions as of Friday. The department wouldn't name the provider.
...
He said he expected Planned Parenthood to withdraw a federal lawsuit it filed Thursday against the state's new abortion regulations.

Kansas has three abortion providers, all in the Kansas City area. The other two will have to stop providing abortions after today, but will go to court Friday to stop the state from imposing the rules.

A hearing has been scheduled in federal court for 3 p.m. in the case that pits two Kansas City-area abortion clinics against the state in its efforts to impose new rules on abortion clinics.
The Associated Press reports that if all of the clinics were to be closed, Kansas would be the only state in the country without a doctor's office or clinic that provides abortions.