Gun rights advocates often say it's not the appropriate time to debate gun control in the days after a mass shooting.
The rule apparently doesn't apply to gun giveaways, though, at least for one congressional candidate.
Tannahill told CNN on Monday that his campaign considered ending the contest. But, in the end, he decided not to.
"We have to sit down and have these tough discussions," he said. "I'm a staunch believer in the Second Amendment, and I don't think those rights should be infringed, but how do we keep our children and teachers safe in schools?"
Another guest in the CNN segment, Virginia-based conservative talk radio show host John Fredericks, shot down Tannahill's giveaway, saying it was "in really bad taste."
Fredericks added: "Come on, man. It doesn't make any sense. You're not having a legitimate conversation when you're giving away an AR-15 for free."
On Feb. 14, the day of the shooting at Marjory Stoneman Douglas High School in Parkland, Florida, Tannahill posted a link on Facebook to FASTER, a nonprofit program by the Buckeye Firearms Foundation that, according to the website, gives teachers and staff "practical violence response training" in the event of an armed threat to students.
The post has attracted more than 1,900 comments, many calling out Tannahill for continuing with the gun giveaway in the aftermath of a tragic mass shooting.
Tannahill does have some rules for the winner of the AR-15: He or she must be 18 or older and must meet all legal requirements to purchase and own a firearm.
Tannahill told the Kansas City Star the rifle is being held at a gun store and the winner must pass federal background checks before the gun can be released.
Kansas state Sen. Steve Fitzgerald, who is one of the people running against Tannahill for the GOP congressional nomination, told the Topeka Capital-Journal that he would refrain from offering advice to his opponent but admitted, "The timing is pretty bad."
Before You Go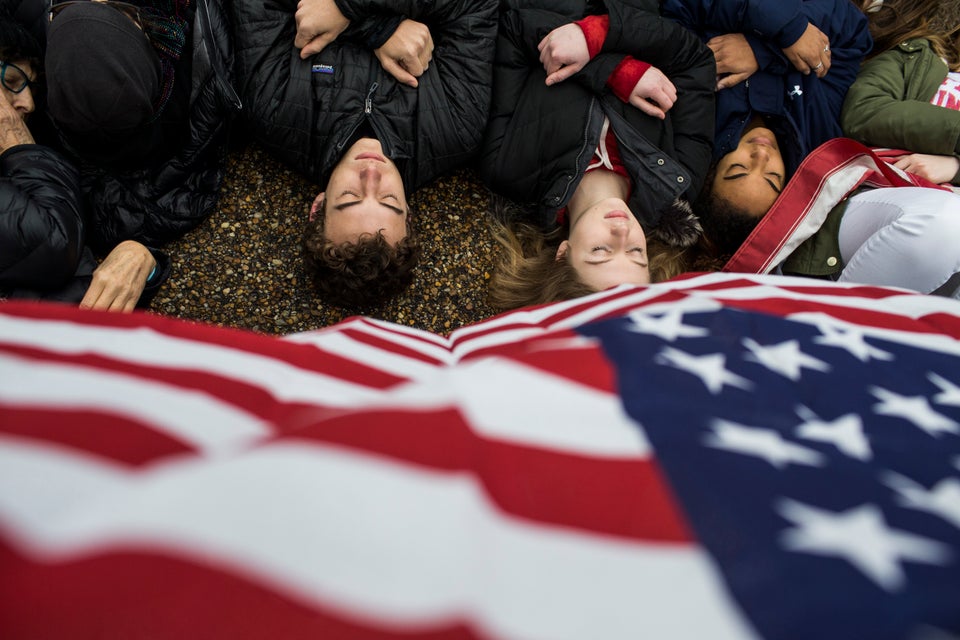 Students Protest Gun Violence At White House
Popular in the Community