WASHINGTON -- The chief lobbyist for the Kansas Chamber of Commerce told state legislators Wednesday that he wants to see them pass a bill to end automatic paycheck deductions for public employee unions' political activities as a means to ending such unions.
Eric Stafford, the senior legislative affairs director for the Chamber, told members of the state House Commerce, Labor and Economic Development Committee Wednesday afternoon that the bill would end public employee unions in the state, according to Twitter accounts of the committee hearing. Stafford's comment reportedly came in response to a series of questions from Democratic committee members during a hearing on the bill.
The legislation would prohibit public employee unions from having deductions taken automatically from their paychecks in order to fund union political activities, as well as expanding the definition of "political activities," in particular banning unions from campaigning for or against public referenda.
"I need this bill passed so we can get rid of public sector unions," Stafford told committee members, according to a tweet from Scott Rothschild, a reporter for the Lawrence Journal-World.
Tweets from Colin Curtis, a spokesman for United Steelworkers 307, and Topeka Councilman Chad Manspeaker (D), who is also a staffer for International Brotherhood of Electrical Workers Local 304, contained the same quote from Stafford at the same time. State Rep. Brandon Whipple (D-Wichita), a committee member, confirmed Stafford's comment via text message to The Huffington Post.
Manspeaker told HuffPost that the hearing "was getting pretty contentious" in exchanges between Stafford and Democrats, and that he believed that Stafford was trying to "talk over" the Democrats asking him questions when he made his statement.
"He blurted it out," Manspeaker said. "There was a gasp in the room."
Curtis told HuffPost that Stafford's comment came in response to a question from Rep. Annie Tietze (D-Topeka). Curtis said that Stafford also told committee members to consider amending the bill to ban unions from collecting dues from public sector employees, a move that Curtis said labor groups had not expected.
Stafford could not be reached for immediate comment, as the committee hearing was still in session at the time of publication.
Opponents of the legislation had told HuffPost earlier this week that the bill is unnecessary since Kansas is a right-to-work state and workers join unions voluntarily. Curtis also told HuffPost that unions in the state already solicit political contributions separately from dues. Unions cannot use dues to pay for political activities under existing law.
State Rep. J.R. Claeys (R-Salina), a commerce committee member who supports the bill, told HuffPost Tuesday that the bill would allow workers to opt out of political activities they disagree with, but said that the bill would not end political activity by unions.
The Kansas Chamber of Commerce was a central figure in last year's state legislative races, concentrating its work on behalf of conservative Republican candidates. Conservative Republicans now control the legislature, and the union bill is considered likely to pass. A spokeswoman for Gov. Sam Brownback (R) said that he does not take a position on bills until they've completed the legislative process.
Moderates in the state have accused Brownback and his conservative allies, including the Wichita-based Koch brothers, of wanting to turn the state into an "ultraconservative utopia."
Manspeaker said he and other opponents of the bill were surprised by Stafford's admission. Such candid admissions of an anti-union agenda by a representative of the Chamber of Commerce are almost unheard of, much less on the public record.
"We all know it is their agenda," Manspeaker said. "We were shocked to hear it in public."
UPDATE: 6:00 p.m. -- Stafford explained his comments in an email to The Huffington Post on Wednesday evening. He sought to downplay his comments about wanting to "get rid of public sector unions," instead stressing the end of political donations by members of public sector unions.
"Our goal is to get government out of the role of facilitating political fundraising for public sector unions," Stafford wrote. "If union members support the views of their organizations, the unions shouldn't see any change in political fundraising from its membership."
Stafford stressed that the Chamber's goal in pushing the legislation is "getting the government out of political fundraising for public sector unions" and not ending public sector unions in the state.
UPDATE: 7:30 p.m. -- Stafford further explained that his comments regarding unions came in a moment of "personal frustration" with a line of questioning at the hearing.
"I said it in a moment of personal frustration over the tone of the questioning by Rep. Annie Tietze, and we apologized to each other after the hearing," Stafford said in an email to HuffPost.
Before You Go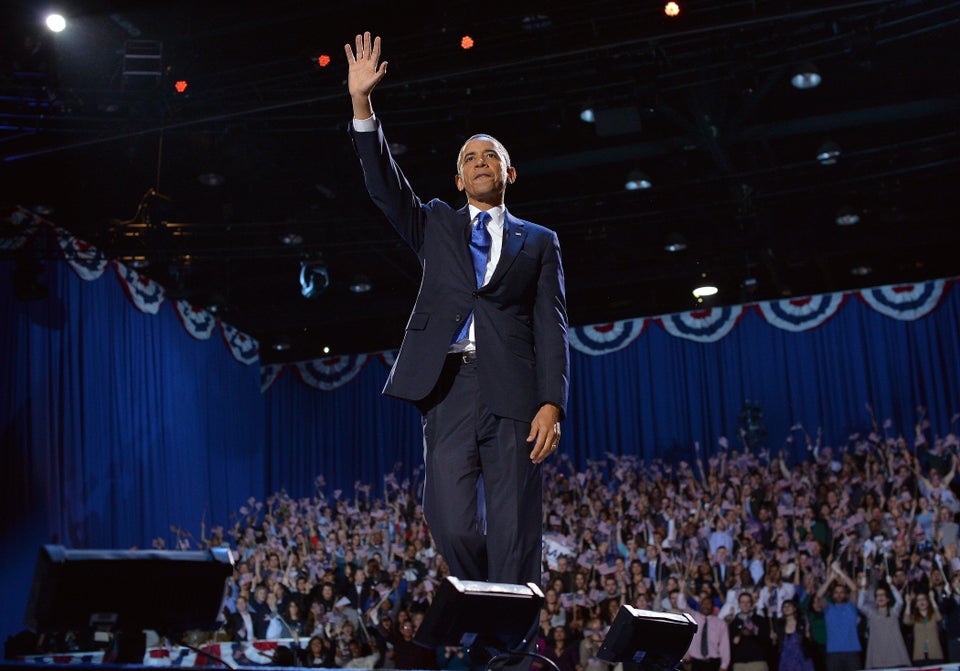 100 Years Of Election Night Winners
Popular in the Community