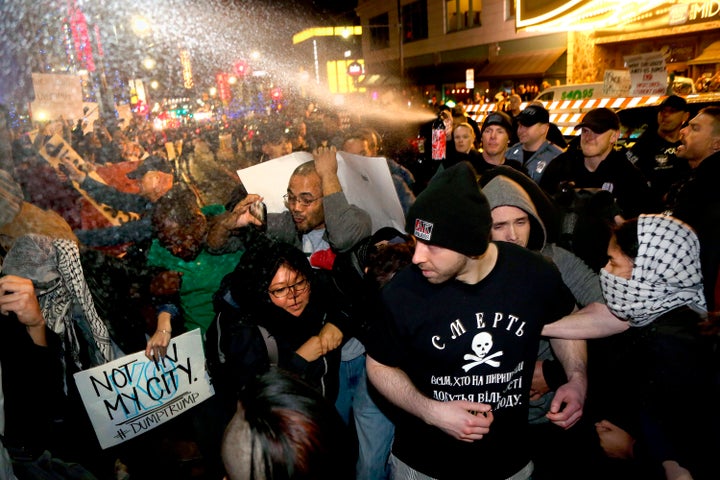 Video taken outside a Saturday night rally for Donald Trump in Kansas City, Missouri, shows police officers pepper-spraying demonstrators, adding to the wave of violence following the campaign of the Republican presidential front-runner.
The video shows protesters outside the Midland Theatre being hit with several cans of pepper spray by officers who were there controlling the crowds.
Kansas City police Chief Darryl Forté said that officers were deployed to the scene outside Trump's rally to disperse more than 200 people he claimed were preparing to fight. The department confirmed that pepper spray was used twice, and Forté defended the move.
Forté called the use of the pepper spray "an excellent preventive measure." Police were doing an "excellent job of crowd management while allowing free speech," he tweeted.
"When you look at the video, it looks bad," Forté told The Kansas City Star. "But the officers were in danger on both sides."
Images posted to social media showed people pouring milk over their eyes as an antidote for the irritating agent used by officers.
Police said two people were arrested, and no one was injured.
Inside the theater, Trump spent a large part of his speech deriding protesters and instructing security to kick out "disruptors" and "Bernie supporters," a reference to Sen. Bernie Sanders (I-Vt.), who is running for president as a Democrat. Trump also said he wants to start "pressing charges" against people who protest at his events.
"I hope these guys get thrown in jail," he said. "It'll destroy their record. They'll have to explain to Mom and Dad why they have a police record and why they can't get a job."
Before You Go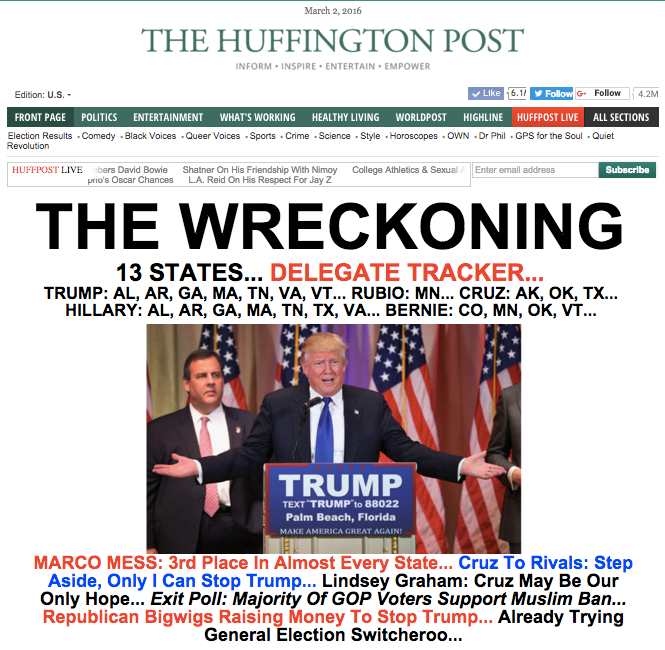 Trump On HuffPost Front Pages
Popular in the Community