 A Kansas legislative committee heard testimony Tuesday on a bill that would ban abortion following the detection of a fetal heartbeat, a measure that could effectively ban abortion in the state.
Under the legislation, which is supported by the Kansas Coalition for Life and Operation Rescue, abortions would not be allowed once a doctor hears a heartbeat. The fetal heartbeat typically is detectable 18 days to six weeks following conception.
The hearing comes as North Dakota Gov. Jack Dalrymple (R) signs similar legislation to make his state the first in the United States to have such a ban in place.
In Kansas, however, the fetal heartbeat bill is not likely to make it to the governor's desk this year.
"Slowly but surely the pro-life movement is gaining public support," state Rep. Brett Hildabrand (R-Shawnee) told The Huffington Post. "If you go all in, some who are on the fence will take a step backwards."
State Rep. Pete DeGraaf (R-Mulvane) submitted written testimony that said more legislators would have co-sponsored the bill but "expressed concerns for possible retribution" from a pro-life group in the state. He did not name the group. Thirty-two House members have sponsored the bill including one Democrat, state Rep. Jan Pauls of Hutchison, who is known for her anti-abortion and anti-gay positions.
The bill received support from other parts of the state's anti-abortion community during the hearing, including testimony from Troy Newman, the president of Operation Rescue, along with anti-abortion activists from Ohio. Written testimony was submitted by a series of people, including Cheryl Sullenger, a Newman associate who spent two years in federal prison after pleading guilty for plotting to bomb an abortion clinic in California in the 1980s.
Mark Gietzen, the head of the Kansas Coalition for Life, told HuffPost that the hearing was "excellent," and that he and his allies were able to make their case for the bill. He said he is confident the bill could go further this year, since originally he was told there would not be a hearing.
In an email to supporters earlier this month, Gietzen noted that the bill was designed to appeal to Supreme Court Justice Anthony Kennedy, considered the court's swing vote on abortion, to force the court to overturn Roe v. Wade.
Written testimony submitted by Fr. Bernard Gorges, a Catholic priest in Chanute, cited his work with pregnant cattle in a letter of support for the bill.
"I was born and raised in southwest Sedgwick County on a 'common sense' dairy farm. At 16 years old, I was trained to artificially inseminate cattle," Gorges wrote. "After I bred a cow, I hoped for pregnancy and I hoped that the pregnancy would be confirmed 45-60 days later by our veterinarian. When he confirmed the pregnancy, he would say 'You all got a baby calf here!' So, growing up in rural Kansas, I never could wrap my mind around how we could support or legitimize the abortion of human babies. 'You all got a baby here!' Common Sense."
Elise Higgins, the lobbyist for the Kansas chapter of the National Organization for Women, led the opposition to the legislation, noting that given the time frame described in the bill, a women might not even know she is pregnant before a heartbeat is detectable. She also noted that the only way to detect a heartbeat at that point in a pregnancy would be through a transvaginal ultrasound.
Hildabrand, who said he supports the concept of the bill, noted he also had concerns about mandatory transvaginal ultrasounds.
"I'd like to see us advance the technology; that is a concern," he said. "If the technology advances that would help our cause."
Before You Go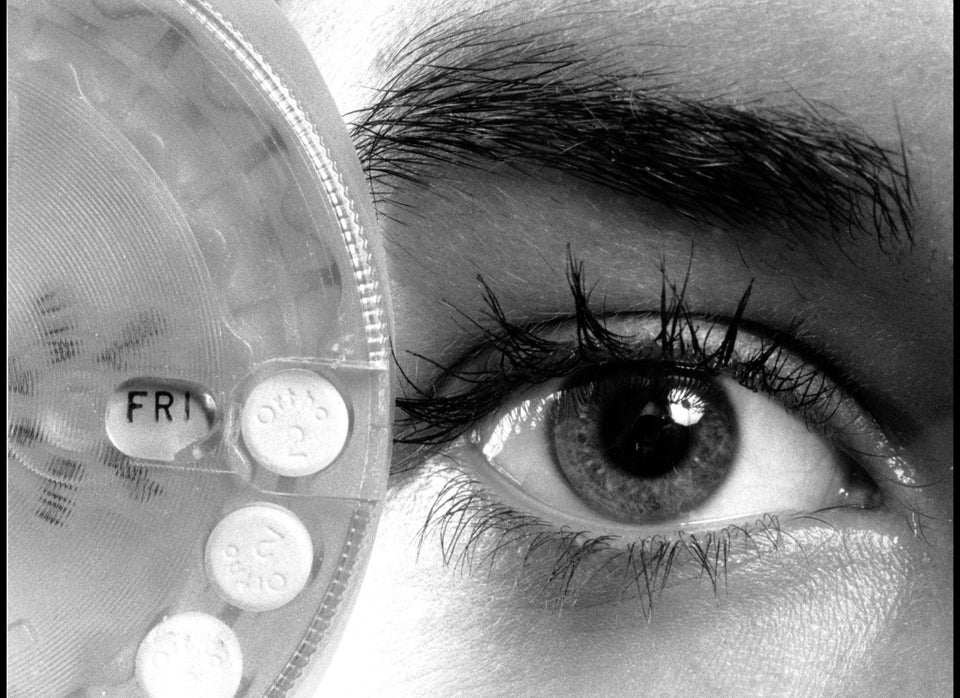 Lies GOP Tells About Women's Bodies
Popular in the Community