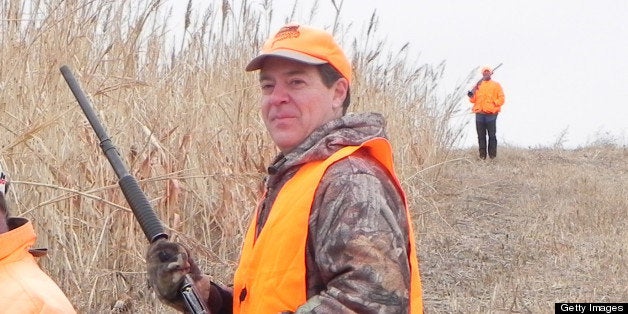 Kansas Gov. Sam Brownback (R) on Tuesday signed what is being called the nation's most pro-Second Amendment law, but one that could face constitutional challenges. The Second Amendment Protection Act exempts all guns that were made in Kansas and have not left the state from all federal gun control laws.
Last week, Brownback had signed a law to expand concealed carry of guns in public buildings in the state. Both measures had been sought by pro-gun lawmakers as a way to promote and expand the firearms industry in Kansas.
"My understanding is, it is the strictest Second Amendment protection law in the nation," state Rep. Brett Hildabrand (R-Shawnee), a co-sponsor of the exemption legislation, told The Huffington Post. "That is really great news. It creates a stark contrast with our neighbors in Colorado. I consider it a pro-job growth bill because of it encouraging the large gun manufacturers or those who make gun components to move to Kansas."
Hildabrand said he would like to see Kansas recruit gun manufacturers from those states enacting strict gun control laws -- like Colorado and Maryland -- to set up shop in the Sunflower State. He added that he has heard several gun manufacturers in such states have been looking for new homes.
"This sends a signal to the industry that Kansas is a pro-Second Amendment state," Hildabrand said. "We are open for business in Kansas."
Six Oklahoma lawmakers made a similar argument in February as a push for their state to adopt pro-gun legislation. Due to New Jersey's existing gun control laws, a pro-Second Amendment activist contended that he cannot fill computer programming jobs in the state because gun owners do not want to move there.
Kansas is one of several conservative-leaning states that been debating ways to exempt themselves from federal gun laws. Some other states are considering versions of the Kansas law, and several have already considered and voted down bills that would have banned enforcement of all federal firearms laws regardless of where the gun was made.
Hildabrand argued that Kansas' new statute should survive a constitutional challenge that a state cannot overrule the federal government, because it only covers guns that stay in Kansas and therefore, he said, are not covered by the Constitution's commerce clause.
Robert Cottrol, a law professor at George Washington University, disagreed with Hildabrand, saying that the commerce clause would apply to the Kansas law. According to Cottrol, Supreme Court precedent says that generally trade within a single state that affects trade in a given industry nationwide is covered under the commerce clause, even if a particular transaction occurs entirely in one state.
At the same time, Cottrol suggested there are other ways for states to override federal gun laws. Since those federal laws largely exempt agents of law enforcement, he said, it might be possible for a state to get around federal restrictions by declaring all gun owners to be police officers.
"That might be one way to shield a large section of the population," Cottrol told HuffPost. "Declare a large number of citizens deputies. That would be in the power of state government."
The Kansas exemption measure attracted bipartisan support in the state Legislature, with several Democratic lawmakers included as co-sponsors. A similar bill was considered last year but fell victim to a bitter GOP civil war between moderate and conservative Republicans in the state. Then, conservatives seized control of the Legislature in the 2012 election, leading one moderate Republican to accuse them of wanting to turn Kansas into an "ultraconservative utopia."
Before You Go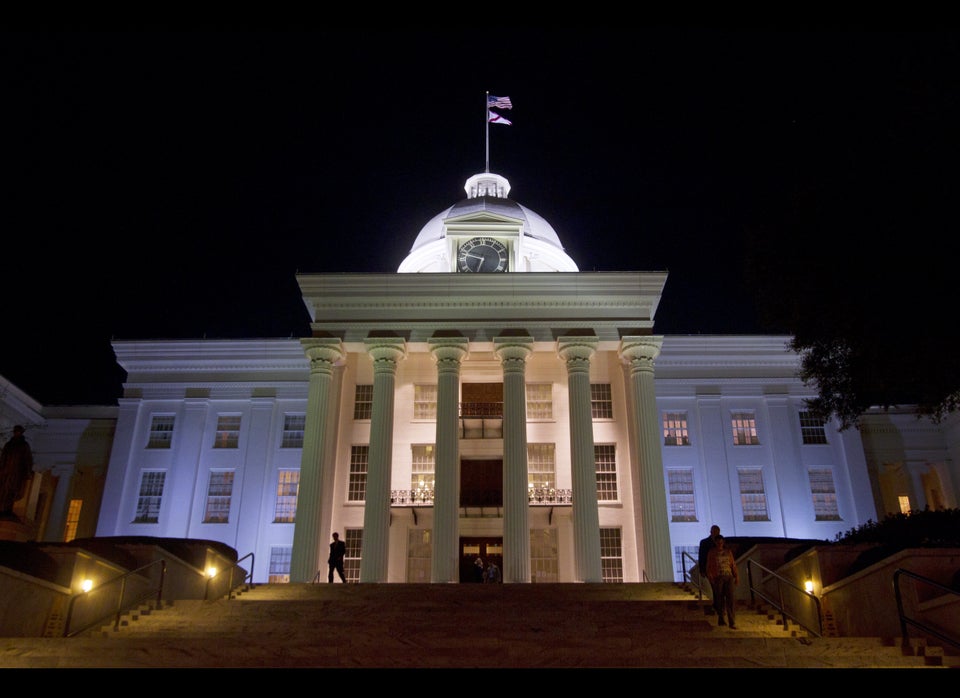 U.S. State Capitol Buildings
Popular in the Community