 Conservative Republicans appeared to have won control of the Kansas state Senate in Tuesday's primary elections, settling the bitter civil war that had engulfed the state Republican Party for the better part of the last two years.
Returns from across Kansas show moderate Republican senators going down to defeat in the primary battles, including Senate President Steve Morris (R-Hugoton), who has been leading the moderate GOP faction. The race featured a showdown between moderate Republicans and conservatives, led by Gov. Sam Brownback (R) and funded heavily by Americans for Prosperity, a group backed by the tycoon Koch brothers, and the Kansas Chamber of Commerce.
Incomplete returns showed six moderate Republican senators holding onto their seats. But several moderate GOP stalwarts, including Sen. Jean Schodorf (R-Wichita) and Sen. Tim Owens (R-Overland Park), were headed for defeat by large margins. Morris, who has been vocal in his opposition to Americans for Prosperity and the Chamber of Commerce for involvement in the elections, trailed opponent Larry Powell 4,569 to 4,405, with 90 percent of the vote counted, according to returns posted on the Kansas secretary of state website. Morris was in Chicago fulfilling his role as president of the National Conference of State Legislatures during the annual NCSL summit meeting.
The conservative victory in the Senate primaries caps a bitter Republican feud that has eclipsed most of state government since last year. The war pitted the Morris faction against the Koch-backed Brownback faction, which included the Tea Party-controlled House of Representatives. The moderate-led Senate, which includes an unofficial alliance between the moderate Republicans and Democrats, blocked several conservative initiatives, including a sweeping anti-abortion bill, changes to labor policy, an overhaul of the judicial appointment process, a strip club ban and cuts to education funding. Senate Republican leaders did consent to several conservative-backed measures, including sweeping tax cuts and a voter ID law.
Conservative Republicans already control the state House of Representatives and the governor's office.
The primary returns also show Rep. Jan Pauls (D-Hutchison), the state's leading anti-gay Democrat, holding a seven- vote lead over Erich Bishop, the openly gay son of a former Ku Klux Klan member. Pauls, who moved into an abandoned church she owns after redistricting to be in a favorable district, leads 417-410 in the machine count without absentee and provisional ballots. The winner will face pro-gay, pro-choice Republican Dakota Bass.
Before You Go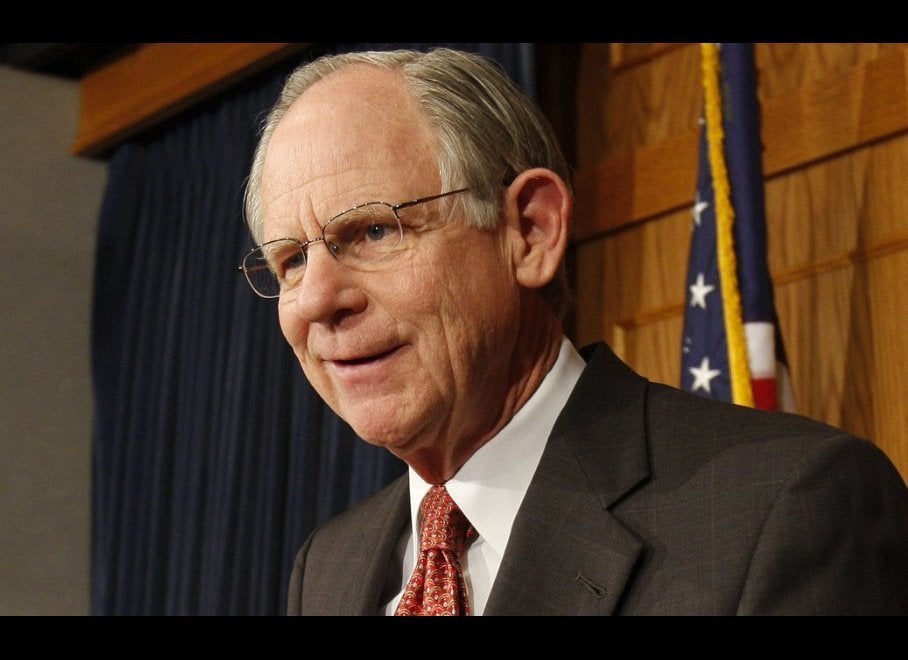 Tea Party Casualties
Popular in the Community