A 9-year-old Kansas boy is fighting for his right to operate a tiny library from his front yard after city officials deemed it an illegal structure.
Spencer Collins built his "Little Free Library" -- one of 15,000 "take a book, leave a book" structures that have popped up around the world -- both as a Mother's Day gift and as an attempt to engage with his Leawood, Kansas, community through one of his favorite pastimes. It's a way to "get into reading, get to know your neighbors, and … make friends," he told Fox 4 News.
But a month after setting up the birdhouse-sized structure, the Collins family received a letter from the city telling it to take down the library by June 19 or face a fine for violating a code banning freestanding structures, his mother, Sarah Collins, told ABC affiliate KMBC.
The Leawood City Council said it received complaints about the library and could not presently make an exception for it.
"This is different than a one-day Kool-Aid stand; it's a permanent structure," Councilman Jim Rawlings told The Kansas City Star. "This question is -- where do you draw the line on front yard structures?"
But supporters on the little library's Facebook page, which now has more than 20,000 likes, have pointed out what they believe are inconsistencies in the city's enforcement, saying the library should be treated the same as birdbaths, birdhouses, lawn furniture or holiday decorations.
Leawood Mayor Peggy Dunn told the Star that the council plans to discuss Collins' library at a July 7 meeting and could make an exception for the structure if a majority of the council supports it.
Spencer and his family said they have been invited to attend the meeting and are eager to work with the city.
"I would tell them why it's good for the community and why they should drop the law," he told KMBC. "I just want to talk to them about how good it is."
Before You Go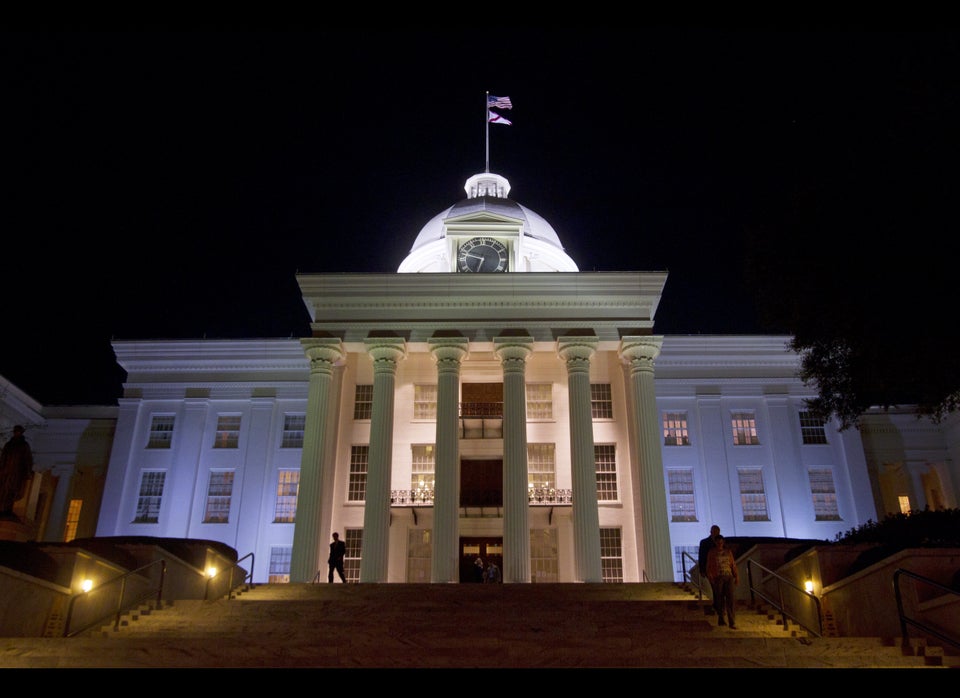 U.S. State Capitol Buildings
Popular in the Community