 A Kansas legislative committee voted Friday morning to advance legislation permitting the open carry of guns statewide, which would nullify ordinances banning the practice in three communities.
The bill approved by the state House Federal and State Affairs Committee would allow open carry and transport of guns around the state.
Currently, state law allows open carry but local municipalities can exempt themselves from the law. Kansas City, Leawood and Prairie Village currently prohibit open carry or transporting guns.
Advocates have stressed the new bill's importance because many residents carry guns in their cars for protection or to go hunting. "[The current law] would allow for you to travel on the interstate and go from being a law abiding citizen to a felon," state Rep. J.R. Claeys (R-Salina) told The Huffington Post.
But State Rep. Brett Hildabrand (R-Shawnee) said that while the bill would expand open carry to all corners of the state, he does not expect the practice to be common. "We don't really see that, at least I haven't," Hildabrand said.
The legislation does, however, conflict with legislation passed by the full state House last week, which allowed open carry in the state Capitol. The legislation passed Friday contains language that bans guns in the Capitol.
During a floor debate last week on allowing concealed carry of guns in public buildings -- including schools -- state Rep. John Wilson (D-Lawrence) proposed an amendment to extend the conceal carry provision to the Capitol, noting that he believed it was hypocritical to allow guns in schools but not the Capitol. The amendment passed in the GOP-controlled House.
Wilson is planning to ask senators to change his amendment to the original intent. "We'll have an answer after conference on whether they go with the Wilson floor amendment or this bill," Claeys said.
Friday's legislation would also retain an existing law that prohibits people from carrying guns onto the grounds of Cedar Crest, the governor's mansion in Topeka along with a provision that allows Gov. Sam Brownback (R), his family and approved guests to carry guns.
"His right to bear arms will not be infringed," Claeys said of Brownback.
Before You Go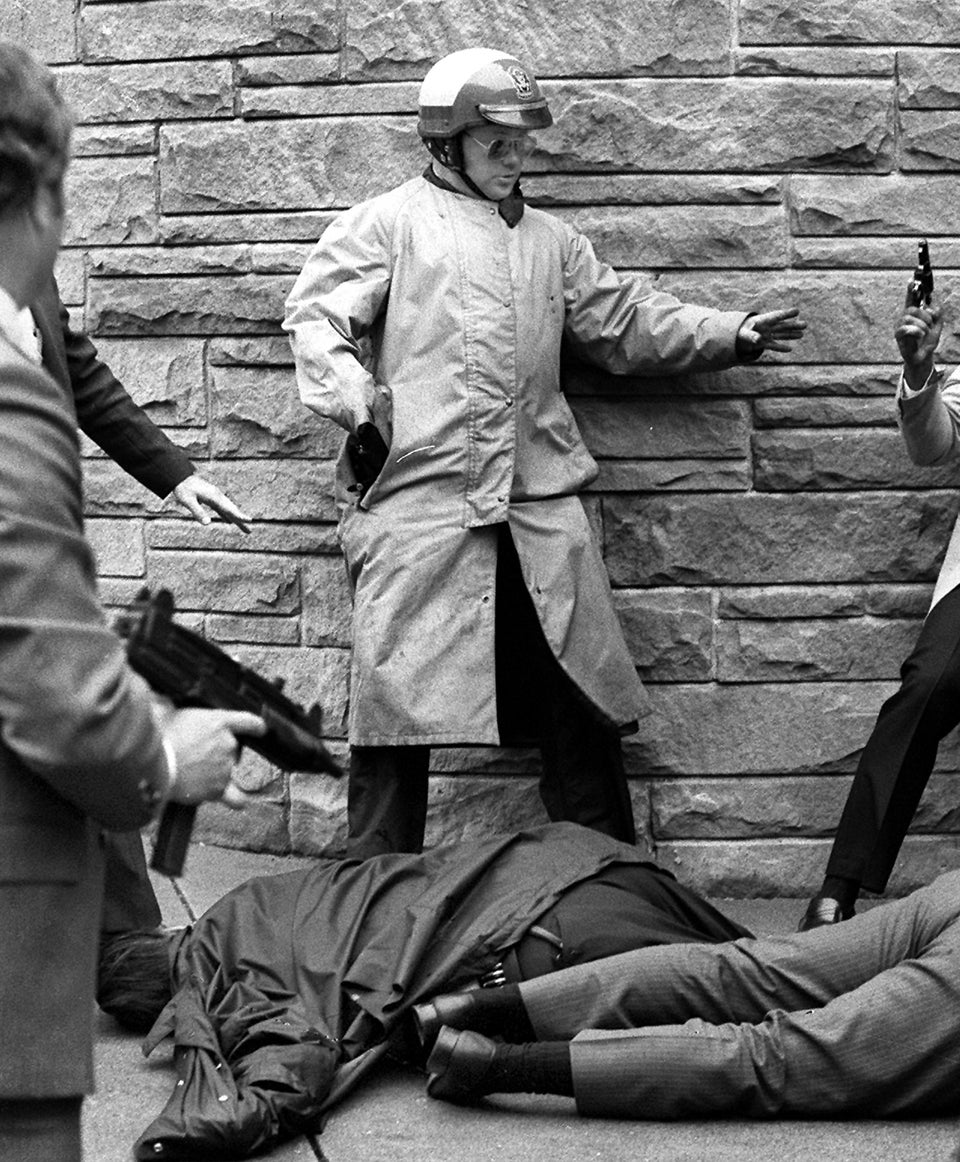 Pivotal Moments In The Federal Gun Control Debate
Popular in the Community