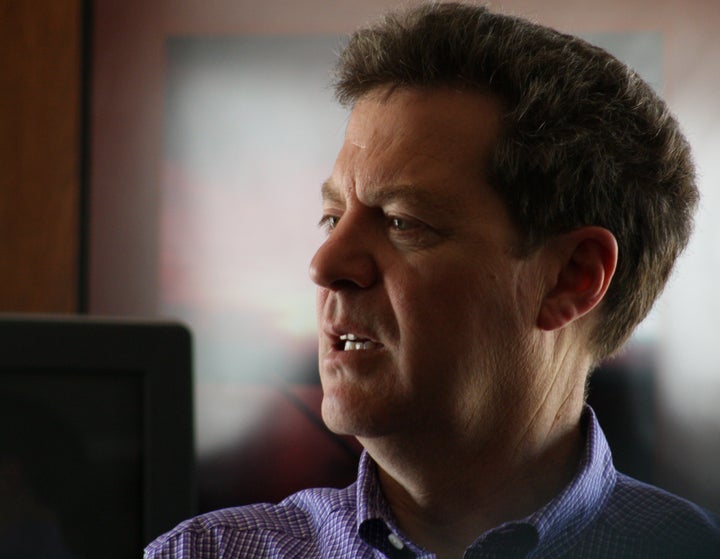 The state typically employs its attorney general as a defense counsel at no extra cost to Kansas taxpayers. But defendants Gov. Sam Brownback and Robert Moser, secretary of the Kansas Department of Health and Environment, filed a motion to delay their court hearing on Friday because they had hired Foulston Siefkin, a private law firm, to handle the case.
"This is a state whose budget is in bad shape, run by Republicans who campaigned on fixing budget problems, and they're spending thousands of dollars on outside counsel to keep Planned Parenthood from getting federal family planning funds," said Peter Brownlie, executive director of Planned Parenthood of Kansas and Mid-Missouri.
Planned Parenthood filed a lawsuit against the state in June over a budget provision that blocks $334,000 in Title X family planning funds to the health provider. Republican state lawmakers argued in support of the provision by saying they wanted to defund Planned Parenthood in order to prevent taxpayer-funded abortions, although the Hyde amendment has outlawed federal funding for abortions for the past 30 years.
A federal judge in Indiana recently ruled in favor of Planned Parenthood, temporarily blocking a law that would have blocked its ability to treat Medicaid patients. Brownlie told HuffPost it was "reasonable to speculate" that Brownback had hired an expensive private firm because he was worried by the decision in Indiana. Brownback's office directed questions to the attorney general's office, which didn't respond to calls for comment.
Planned Parenthood of Kansas and Mid-Missouri is being represented by a team of pro-bono lawyers in Washington, D.C., and one local Wichita attorney.
"We don't think it changes the game having a large private firm representing the other side," Brownlie said. "This particular affiliate has been in court non-stop since 1995 on one issue or another. We are a small non-profit organization trying to assure that women and families get served, and if we have to spend tons of hours and time and money just to protect basic services, we will continue to do that."

Calling all HuffPost superfans!
Sign up for membership to become a founding member and help shape HuffPost's next chapter