Sen. Ted Cruz (R-Texas) won the Kansas Republican caucus on Saturday with a margin of more than 20 percentage points, strengthening his pitch that he's the only viable GOP challenger to front-runner Donald Trump for the party's presidential nomination.
Cruz, who won neighboring Oklahoma on Super Tuesday, was positioned to win Kansas because his campaign manager is from nearby Missouri and he appeals to the state's evangelical population, The Kansas City Star reported.
The Kansas GOP only allowed Republicans registered to vote by Feb. 4 to participate in caucuses.
The results show endorsements mean nothing this cycle -- at least in Kansas. Sen. Marco Rubio (R-Fla.) had endorsements from Rep. Mike Pompeo (R-Kan.) and the state's Republican governor, Sam Brownback. Trump had an endorsement from Kansas Secretary of State Kris Kobach. Cruz had an anti-endorsement from Bob Dole.
The Republican race so far has been dominated by Trump, who has won most of the nominating contests. After big victories on Super Tuesday, Trump sounded more like he was running in a general election, describing himself as a "unifier" and attacking Democratic candidate Hillary Clinton.
But Republicans haven't given in to the prospect of a Trump presidency just yet. Former Massachusetts Gov. Mitt Romney, the 2012 GOP nominee, gave a speech directly attacking the candidate on Thursday and one anti-Trump group has ramped up its attacks against the GOP front-runner.
Still, there isn't a unified consensus among Republicans about how to stop Trump. Some, such as Sen. Lindsey Graham (R-S.C.), have suggested that supporting Cruz is the best route, while others are holding out hope for Ohio Gov. John Kasich ahead of his state's primary on March 15.
Another option would be to block Trump from getting enough delegates for the nomination and force a contested convention. Upcoming winner-take-all contests in the home states of Florida Sen. Marco Rubio and Kasich are crucial to that effort.
Samantha-Jo Roth contributed reporting.
Before You Go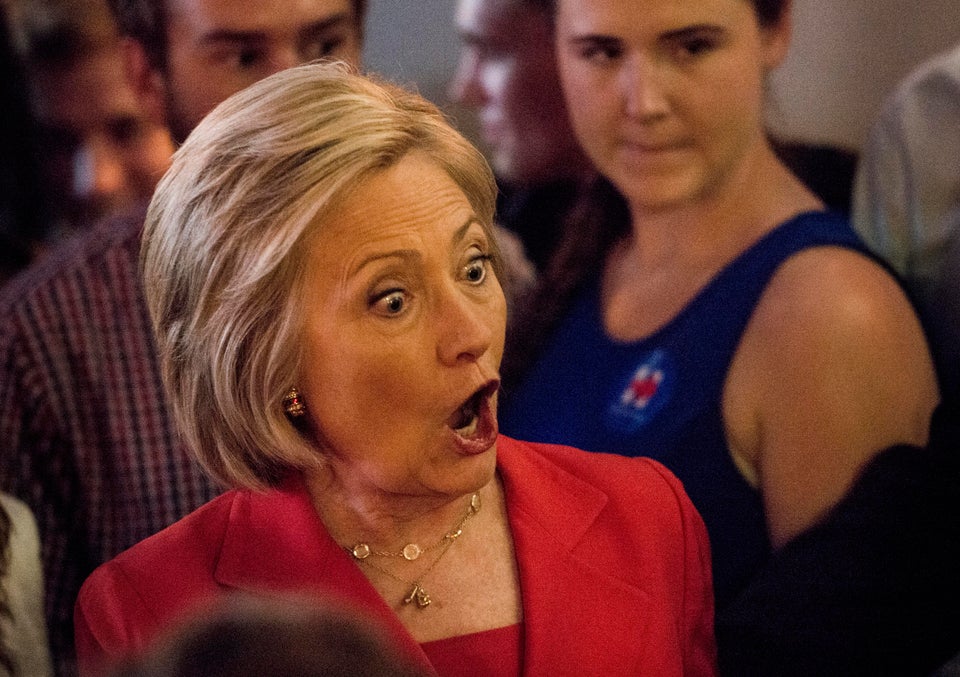 Most Awkward Moments On The 2016 Campaign Trail
Popular in the Community