Kansas Gov. Sam Brownback (R) is unfazed by a massive revenue shortfall that threatens to leave his state's finances in ruins. Determined that supply-side economics will ultimately be a boon to Kansans, Brownback promised Wednesday to "hit the accelerator" on deep income tax cuts should he win re-election in 2014.
In 2012, Kansas lawmakers passed a plan backed by Reagan economist Arthur Laffer that slashed income tax rates under the assumption that it would reduce state tax revenue yet substantially create jobs and boost the economy. But neither of those promises came to fruition.
According to The New York Times, the state has seen modest job growth, but it has lagged behind the national average. Kansas brought in $282 million less in personal income tax revenue than it expected in fiscal 2014, or just 57 percent of what it had planned to collect. Moreover, the state's budget office projects slower growth in both personal income and gross domestic product. And in April, Moody's Investors Services downgraded the state's credit, citing, in part, the revenue loss from the tax cut.
Appearing on MSNBC's "The Daily Rundown," Brownback was asked how he planned to bridge the projected budget shortfall and fund critical state services, including education, at the same time.
"Uh, growth. I think we're going to be able to get there. Key part of that growth is keeping those taxes down," he said Wednesday.
The governor of the deep red state argued that low tax rates, which are scheduled to decrease further in 2018, would help attract new residents and businesses to the state and ultimately grow the tax base. He said that Kansans should vote for him come November because he'll double down on the tax plan -- a policy that analysts on the left and right consider the worst in the country.
"I want to continue to get that income tax down because that's the one that holds back so many states. We started out as a high-tax state. I want to get us down further as a low-tax state to create jobs and opportunities," he said. "The government is going to have plenty of money; it's the people I want to have money."
According to a poll conducted last month by SurveyUSA on behalf of KSN News in Wichita, Brownback stands 6 percentage points behind his presumed Democratic challenger, attorney and former state House Minority Leader Paul Davis. HuffPost Pollster, which averages publicly available polling data, has Brownback ahead by just 1 point, however.
Correction: A previous version of this article misidentified a poll of the Kansas gubernatorial race. It was conducted by SurveyUSA on behalf of KSN News.
Before You Go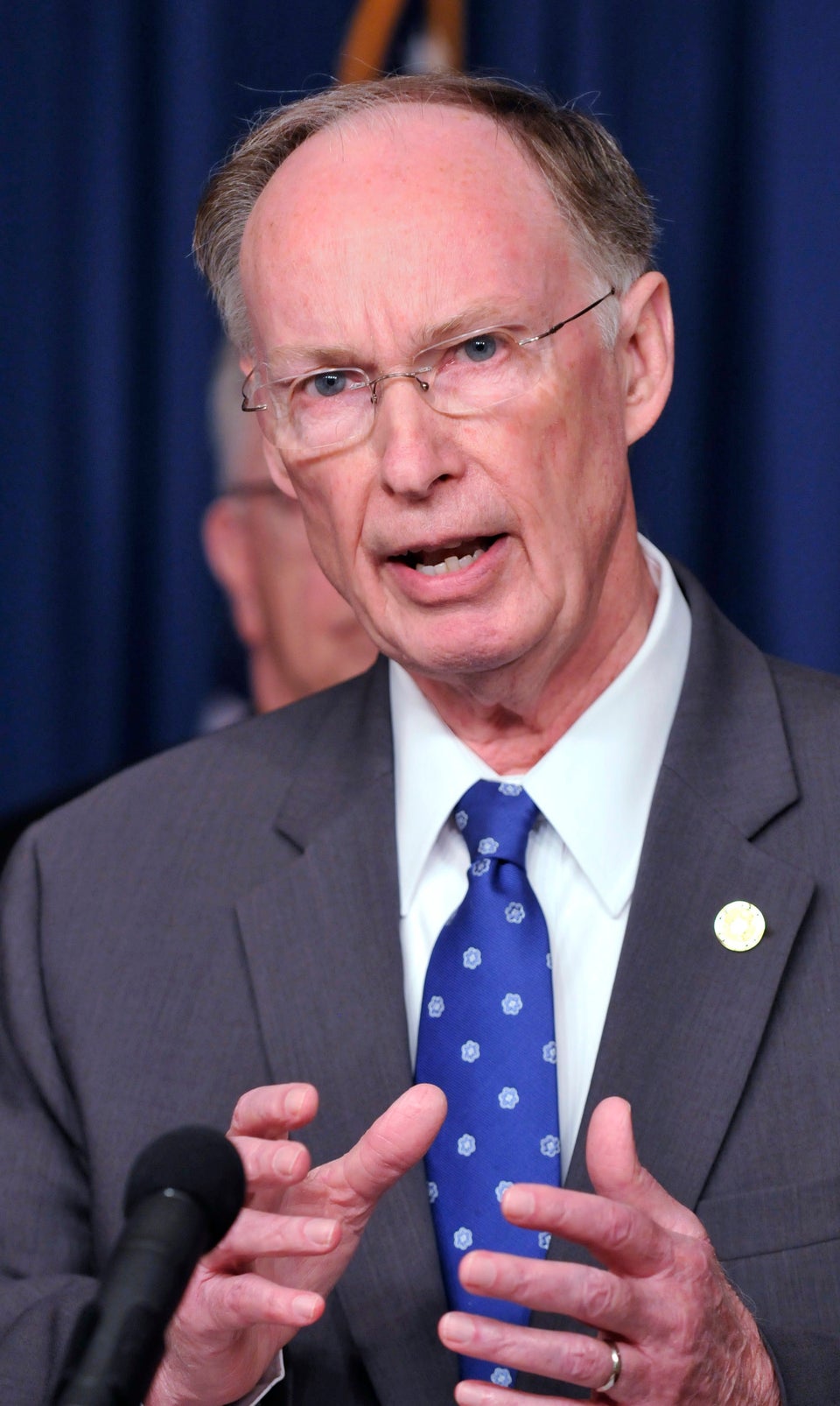 United States Governors
Popular in the Community