Six school districts in Kansas will close early this year, following budget cuts signed in March by Republican Gov. Sam Brownback.
Two school districts, Concordia Unified School District and Twin Valley Unified School District, announced earlier this month that they would end the year early because they lacked the funds to keep the schools open. This week, four more districts confirmed they would also shorten their calendars, according to the Topeka Capital-Journal.
The four newly reported closings are in the unified school districts of Smoky Valley, Haven, Skyline and Shawnee Heights. The Capital-Journal reports that most Kansas schools already exceed the required minimum number of school days, so they can afford to cut a few days without violating state law.
Still, the decision to cut days was a painful one for school districts, judging from an announcement posted by the Twin Valley school board in late March, just days after Brownback signed a bill cutting $51 million in school funding for the current year. "The Twin Valley Board of Education made a difficult decision and has approved a change in the last day of school," the board wrote. "This decision was based on the financial plight of the district. The district has few fiscal reserves to endure the present mid year unplanned financial cuts recently signed into law."
Administrators at the Smoky Valley Unified School District also issued a statement in the wake of the spending cuts. "We will lose $190,000 in the current year's budget [and] once again tighten the budget, look for internal cuts and present opportunities to eliminate expenditures that least affect student learning," the district said.
The superintendent of the Shawnee Heights Unified School District, Martin Stessman, told the Capital-Journal he doesn't intend for the shortened school year to become permanent, and he noted that the low number of snow days this past winter meant that his schools had some wiggle room when it came to a closing date. According to minutes from a meeting of the Shawnee Heights School Board in early February, Brownback's cuts cost the district $190,000 for the 2014-2015 school year, forcing it to freeze classroom and library spending and shorten the school year by two days.
Brownback has championed tax and spending cuts since he was elected in 2010. The governor's school funding reform this spring came less than a year after the Kansas Supreme Court ruled in 2014 that some of the state's spending cuts to education were unconstitutional.
Before You Go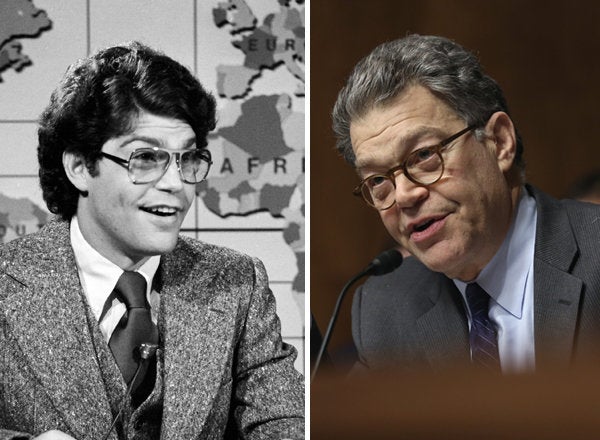 Politicians Then And Now
Popular in the Community