 The field to challenge Kansas Secretary of State Kris Kobach (R) next year continues to grow, as three Democrats have started up efforts toward seeking the party's nomination in the race.
Former state Sen. Jean Schodorf of Wichita officially entered the race last month, while Saline County Clerk Don Merriman told The Huffington Post Friday that he is seriously considering joining the race. Businessman Randy Rolston of Lenexa was the first Democrat to enter the race in February.
All three candidates have focused primarily on Kobach's work to create new proof of citizenship requirements for voters in the state, and his work drafting immigration measures in other states. The proof of citizenship requirement is now at the center of a court battle -- roughly 15,000 Kansas residents who have filed voter registration forms are waiting to be added to state voter rolls because they have not provided the required proof of citizenship.
The race for secretary of state has long promised to be one of the most competitive in Kansas in 2014. Democrats have viewed Kobach as a top target since his work with voter ID and immigration -- including writing controversial immigration laws in Arizona and Alabama -- gained national attention.
"We need someone who can be fair and impartial and focus on the issues of secretary of state -- not this personal vendetta the current secretary of state has had for many, many years," Schodorf told HuffPost.
Schodorf accused Kobach of not focusing enough on his secretary of state work. "He is gallivanting across the country," she said. "He is not spending time in Kansas."
"I am all about voting," Merrman told HuffPost. "I am passionate about it."
The three Democrats who are running against Kobach are separated primarily by their personal stories; their platforms are almost entirely centered on their opposition to Kobach and his policies, particularly the proof of citizenship law.
Rolston said the key goal for Democrats is to keep the focus on Kobach, and not on attacking each other. He and Schodorf have met about the race, he said. Rolston added that state Democratic Party officials are planning to arrange a meeting between the candidates to discuss the primary -- and potentially uniting behind one candidate.
"Our focus is defeating Kris Kobach," Rolston said. "If there is a primary, we want to continue to focus on Kobach and not on each other."
Schodorf said that while Kobach supported her 2012 primary opponent, Republican state Sen. Michael O'Donnell, she is not seeking the secretary of state's office out of revenge.
In an interview with HuffPost, Kobach defended his record in office and expressed optimism heading into the 2014 race. He noted that state lawmakers voted in his proposals and that any changes to his proof of citizenship law would have to be approved by the Republican-controlled Legislature. He has delivered on what he promised voters in 2010, he said.
"I think my chances are good," Kobach said. "I think the people of Kansas are pleased with the photo ID requirement and proof of citizenship requirement. Those are two things I delivered."
Kobach also defended his immigration work, saying he works full-time as the secretary of state and does the immigration work in his spare time.
"I don't think anyone can reasonably claim that I have not been extremely effective as secretary of state," he said. "I work full-time as secretary of state. Some people spend their spare time playing golf; I spend my spare time litigating illegal immigration."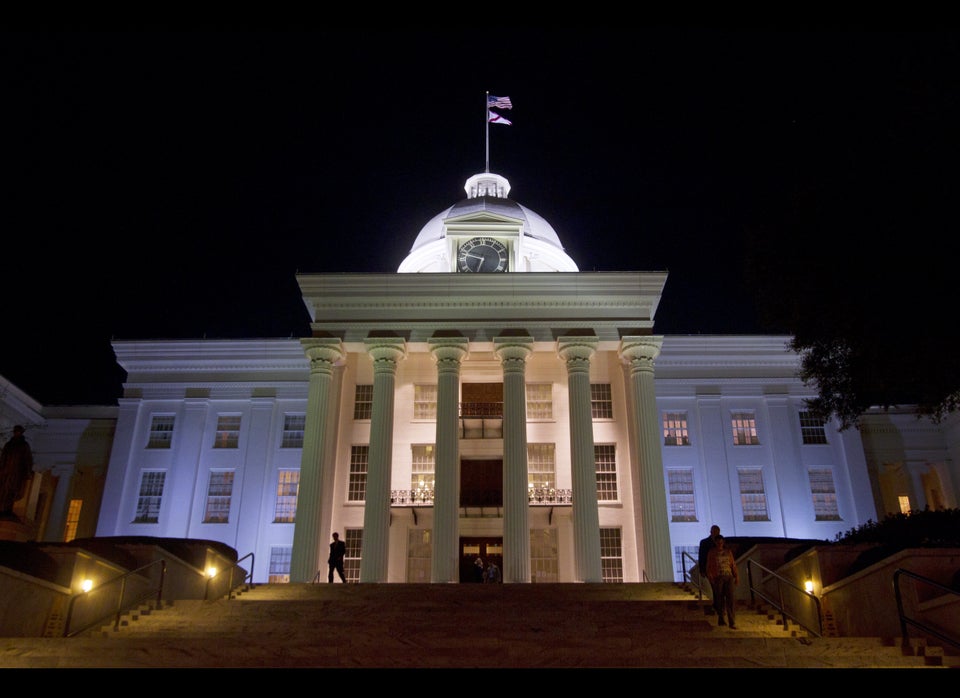 U.S. State Capitol Buildings