 Kansas state officials are seeking child support from the sperm donor to a lesbian couple in exchange for the state providing the child's mother with financial aid.
The Kansas Department of Children and Families has filed a claim against William Marotta, a mechanic in Topeka, demanding child support for the 3-year-old daughter of Topeka residents Jennifer Schreiner and Angela Bauer, to whom he donated sperm in 2009, the Topeka Capital-Journal reported. Schreiner and Bauer had sought financial assistance from state welfare officials after Bauer stopped working due to illness and could not financially support Schreiner and their children.
According to the Capital-Journal, Schreiner and Bauer are no longer together but still co-parent their eight children. Because Schreiner is the 3-year-old's sole parent under Kansas law, which does not recognize same-sex unions, the state cannot seek child support from Bauer.
"More and more gays and lesbians are adopting and reproducing, and this to me is a step backward," Bauer told the Capital-Journal. "I think a lot of progressive movement is happening currently in the world as far as gays and lesbians go. Maybe this is Kansas' stand against some of that."
Bauer and Schreiner had signed an agreement with Marotta releasing him from all responsibility for the child. The state argues in court documents that because a doctor did not handle the artificial insemination as required by state law, the contract among the three is not valid.
Marotta is seeking to have the case dismissed. A state judge will hear arguments next month, The Kansas City Star reported. Marotta's lawyer, Hannah Schroller, told the Star that her client believed he was a sperm donor and not a parent. Schroller also argued in court papers that the state's interpretation of the artificial-insemination-by-doctor requirement fails to protect sperm donors because it would allow Kansas women to have sperm shipped to their home from a sperm bank and inseminate themselves with the intent of then demanding financial support from the donor.
A spokeswoman for the Department of Children and Families told the Star that she could not comment on the case.
In 2004, Kansas lawmakers passed a ban on same-sex marriage. Efforts to have the ban written into the state constitution have failed so far, but could be revived in next year's legislative session.
At least one Democrat, Topeka Councilman Chad Manspeaker, has indicated his opposition to the state's seeking child support from Marotta. On Saturday night, Manspeaker posted on Instagram a photo of an anti-gay sign in front of Westboro Baptist Church, the Topeka-based group known for its virulently anti-gay rhetoric, and wrote, "Right now Kansas' Department of Children and Families looks a lot like this." Brownback has opposed Westboro's notorious picketing of funerals.
Brownback opponents, including state Senate President Steve Morris (R-Hugoton), a moderate Republican, have accused the governor and other conservatives of wanting to turn Kansas into an "ultraconservative utopia."
"This is exactly our problem. People move away from our state because of things like this," Manspeaker told HuffPost. "Our state becomes more of what Brownback wants it to be. It is the kind of thing that young people, like myself, my wife and our friends, that boggles our minds. It is a real shame."
Support HuffPost
The Stakes Have Never Been Higher
Before You Go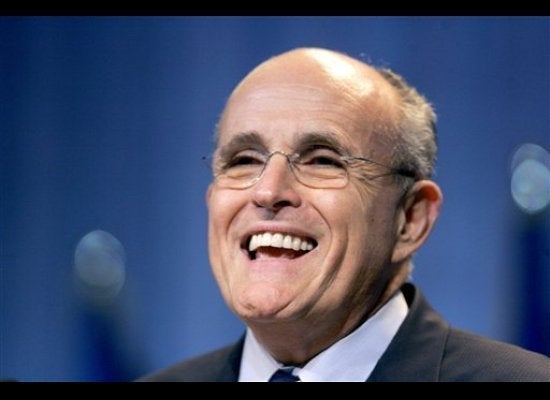 Out-Of-Touch Politicians
Popular in the Community