 Under the Common Core Standards for English, which Kansas adopted in 2010, teaching cursive is not required. Instead, school districts are to emphasize keyboard proficiency. But even before the standards were implemented, the state did not mandate the skill be taught in classrooms.
According to Kansas DOE spokeswoman Kathy Toelkes, curriculum has always been a local decision, and state officials recently sent a survey to school districts in an effort to gauge the extent to which cursive is being taught in their schools. The results will be presented at Tuesday's meeting.
With most Kansas state assessments being computerized — not to mention the growing reliance on typing, texting and emailing — many students do not see a need to spend hours practicing handwriting. However, the National Association of State Boards of Education wrote in a September policy update that there are benefits associated with the skill — including helping students in reading, writing, language use and critical thinking, the Associated Press reports.
State board member Walt Chappell agreed that students should know how to write longhand, telling the Eagle, "We've got to be able to communicate with each other in written form. … Technology is great, but it doesn't always work."
Several states across the country, including Indiana and Hawaii, have already dropped cursive writing from their mandatory school curriculum, now leaving the decision to teach the skill up to individual districts.
Pitt County Schools in North Carolina recently decided it would no longer require students to learn cursive on account of teachers having so much other material to cover under the Common Core. The district's assistant superintendent said a team of educators is working to figure out where to fit cursive writing into the curriculum so that students will have a recognizable signature.

Similarly, Sharon Iorio, dean of Wichita State University's College of Education, told the Eagle her faculty believes cursive will still be taught in schools in some capacity.
"Cursive writing would likely fall under the rubric of 'rote' learning, which is not emphasized in the Common Core," Iorio stated in an e-mail. "Yet, obviously there is a place in education for rote learning."
Before You Go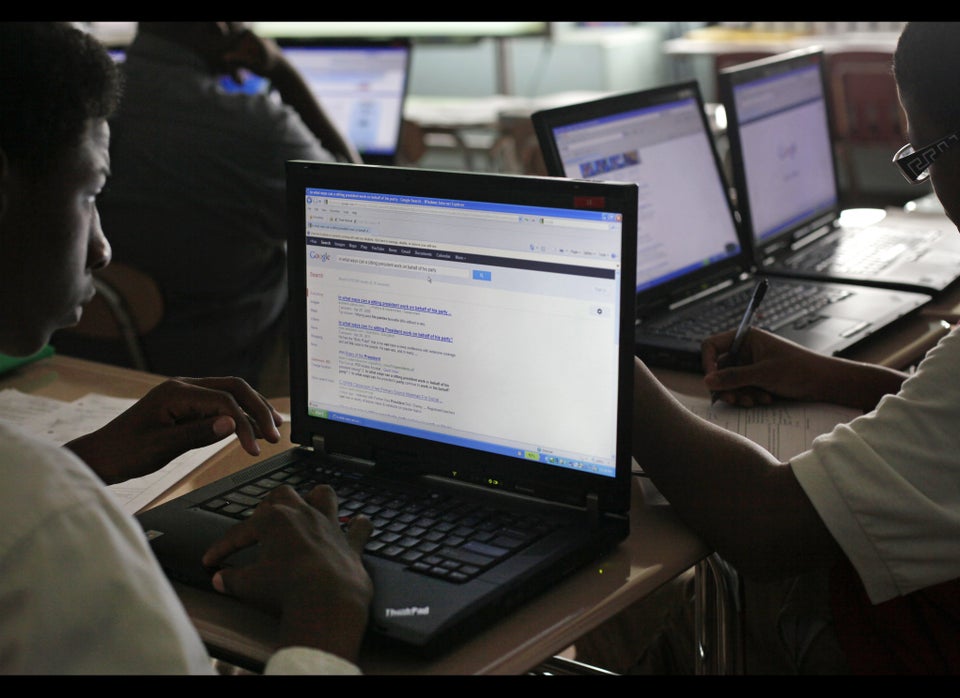 5 Hidden Costs of Public High School
Popular in the Community