A Kansas legislator who last year led an effort to condemn the United Nations' sustainability agenda now wants to ban sustainability.
Hedke, the chairman of the Energy and Environment Committee, told Bloomberg that the ban is necessary.
Hedke said in a phone interview that he brought the bill to the committee on behalf of a group of "maybe a dozen" people who approached him about it. "The idea of sustainable development and its association with a range of activities is something that needs to be scrutinized in the public domain," he said. Hedke declined to comment on what sorts of activities he was referring to and wouldn't disclose who was involved in the group that brought him the bill.
Last year, the Republican-controlled state House of Representatives passed Hedke's primarily advisory resolution against the sustainability initiative. Agenda 21 was passed in 1992, but has not been ratified by the U.S. Senate and does not contain the force of law in the United States. Opponents of the environmental action plan say that Agenda 21 could seize private property and force Americans to live in walkable communities.
"This resolution informs policymakers of the aggressive environmental, social engineering and global political control that is Agenda 21," Hedke said last year. "The notion of sustainability is not necessarily a bad thing. However when guidelines are transformed into indoctrination, globally, nationally and with each state and local government, and that indoctrination is connected to an intense socialistic philosophy, questions are raised."
Other Kansas Republicans used the Agenda 21 debate to call the U.N. plan -- which includes calling for bike paths -- "radical" and "destructive to the American way of life." Democrats laughed off the GOP opposition, with then-state Rep. Mike Slattery (D-Mission) saying that "stupid is as stupid does."
On Monday, the Republican-controlled Missouri House of Representatives passed an Agenda 21 ban, following a debate that included discussion of whether the state should also ban space aliens.
Kansas Democratic Party spokesman Dakota Loomis told HuffPost that Hedke's bill is Republican hypocrisy.
"This is another example of the Kansas Legislature meddling in local affairs and local government," Loomis said. "They are big-government activists in the sheepskin of conservatives."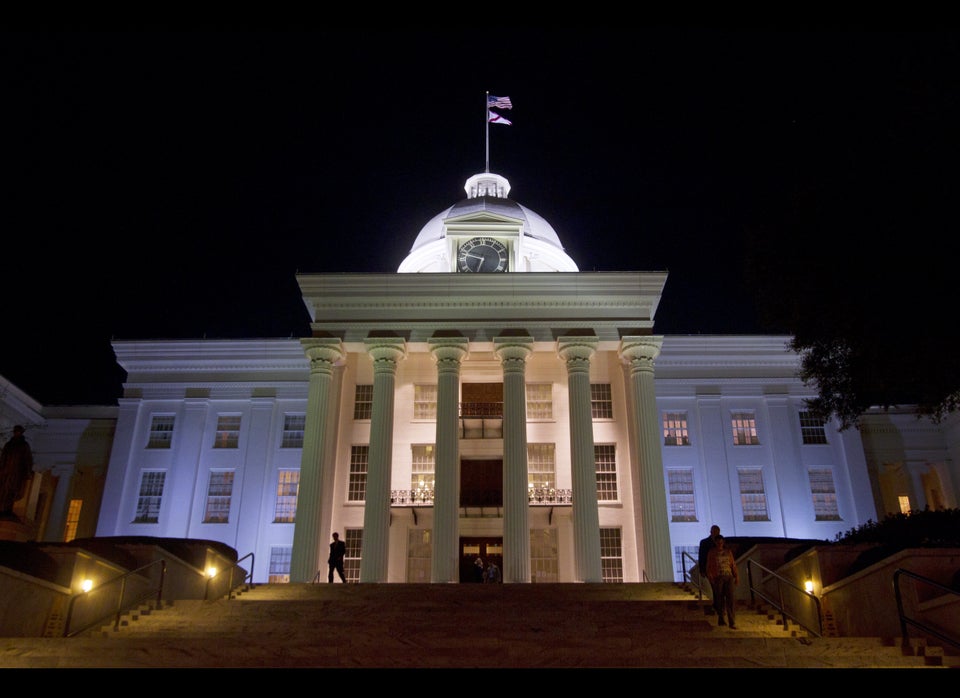 U.S. State Capitol Buildings
Popular in the Community