 The battle over labor unions has reached a new state, with Kansas legislators due to start discussing a proposal that would curtail unions' political power on Wednesday.
Advocates say it would protect union members from having to support ideas they don't believe in. Opponents say it would harm working families in the state by making it more difficult for public-employee unions to defend their members' interests. They also argue that the proposal isn't even needed under the state's current labor laws.
"House Bill 2023 appears to fix a problem that doesn't exist," Paul Lira, business manager of International Brotherhood of Electrical Workers Local 304, said in testimony submitted to the commerce committee. "There is no deception in how we use members' dues or political contributions. Our treasurer's report and our political activity are reported at all of our meetings."
Current Kansas state law prohibits public-employee unions from spending union dues on political activity, which it defines as work for or against candidates. The new legislation would add even voluntary paycheck deductions to the prohibited list, broaden the definition of political activity to include activity of a "partisan political and ideological nature," and ban public-employee unions from taking part in referendum campaigns.
The state House Commerce, Labor and Economic Development Committee is scheduled to start debating the proposal Wednesday afternoon.
Opponents of the bill point out that as a right-to-work state, Kansas already guarantees workers' right to opt out of a union entirely. Moreover, Colin Curtis, a lobbyist for United Steelworkers 307, told The Huffington Post that unions in the state currently solicit political contributions separately from dues and do not require such donations from members. He stressed that the members who choose to donate to a union's political action committee have to fill out a separate contribution card and write a second check in order to make the donation.
Curtis said opponents are concerned the wording of the legislation could undermine labor's political influence.
"It is only directed at public-employee unions and not corporate PACs," Curtis said. "It tips the scales against blue-collar workers. Our most trusted public employees, like teachers, nurses and firefighters, can't use their voluntary contributions for political purposes."
Curtis was referencing the already strong influence of business-related interests in Kansas politics. The Kansas Chamber of Commerce and Americans for Prosperity, which is funded by the Wichita-based Koch brothers, were involved in successful third-party campaigns to promote conservative Republican candidates for the Kansas Legislature last year. The Kansas Chamber did not return a call for comment on the legislation.
The bill does not list an individual sponsor, instead giving the commerce committee as the sponsor -- a common practice in Kansas politics.
State Rep. J.R. Claeys (R-Salina), a committee member, told HuffPost that he is in favor of the legislation. He said that the bill would make union political activities "transparent" and would mean that union members' funds would not be used to advance political philosophies they disagree with.
Claeys, the son of a union member, said that Kansans may join unions to participate in collective bargaining and other work-related activities, but still not support the unions' political agenda. He acknowledged that unions largely support Democrats, but said that the intent of the legislation was not to harm the Democratic Party. He also said the bill would not stop political activities by public-employee unions.
"This allows those who chose to opt out to do so," Claeys said. "It does not stop them from writing a check."
The bill is considered likely to pass Kansas' Republican-dominated Legislature, which became more conservative after the 2012 election. Gov. Sam Brownback (R) has not taken a public position, with a spokeswoman telling HuffPost that Brownback would review the bill if legislators signed off. Moderates in the state have accused Brownback and his allies of attempting to turn Kansas into an "ultraconservative utopia."
Curtis said that union opponents are organizing in an attempt to derail the bill. He said the hope is that it will face the same pushback in Topeka that similar legislation generated in Wisconsin and Michigan.
"It is not only important that we speak up against this. It is important that working people in Kansas, unions and non-union members, speak up and call legislators," Curtis said.
Before You Go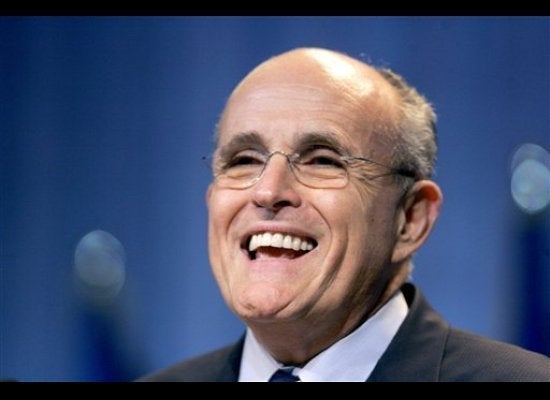 Out-Of-Touch Politicians
Popular in the Community