 Republican leaders in the state House of Representatives denied Rep. Jim Ward's (D-Wichita) amendment to a crime bill that would have allowed residents to sign an affidavit when they register saying they are citizens, a practice allowed nationally. Under current Kansas law, residents have to show proof of citizenship as well as sign an affidavit. The Legislature was in special session this week to vote on legislation changing the state's mandatory sentences for convicted murderers.
Between 15,000 and 16,000 Kansas residents have been placed on a suspended list for failure to produce proof of citizenship when registering to vote. The American Civil Liberties Union is suing Secretary of State Kris Kobach (R), the author of the citizenship law, in an effort to overturn it and add the 16,000 people on the voting rolls.
"How can you have just over 15,000 being denied the right to vote?" Ward said to HuffPost. "That kind of disregard over the right to vote is wrong."
Ward told HuffPost that his voting amendment was germane to the mandatory sentence legislation, since there is a penalty for registering to vote while not being a citizen.
A spokesman for House Speaker Ray Merrick (R-Stilwell) did not return a call for comment. Ward said that Kansas House leaders have used germaneness before to kill amendments they did not favor. They also have used it to block bills from the floor in order to prevent amendments on related topics.
Kobach told HuffPost that he is against Ward's proposal, saying that it will not solve the problem of non-citizens registering to vote in Kansas. He said a signature on a affidavit does not prove citizenship, and that a search of motor vehicle records in Kansas showed more than a dozen non-citizens registered to vote.
"We identified 15 aliens registered to vote," Kobach said. "That's not close to the total. That is a small sample."
It is "virtually impossible" to get a full total of non-citizen voters since there is no master list of citizens he can access, said Kobach. He and his staff have been searching available databases including motor vehicles and jury lists.
Opponents of the law have argued that voter fraud is non-existent in Kansas. Supporters, including Kobach, have argued that it exists. State Rep. J.R. Claeys (R-Salina) told HuffPost that the laws are needed because "the stakes are simply too high." Claeys said he's heard cases of Missouri residents voting in Kansas elections.
The people whose registrations remain suspended until they provide proof of citizenship can solve the problem themselves, said Kobach, once they provide a birth certificate or passport. He said he wrote the law to make it easy to do.
"It is in their hands. You can take a photo and text it in, you can scan it and email, or you can fax it in," Kobach said.
Doug Bonney, the legal director for the ACLU of Kansas and Western Missouri who is handling the lawsuit, disagreed with Kobach saying the voters should not have to take an extra step in order to be able to vote. He also questioned the easiness.
"He is flat wrong on the texting," Bonney said. "I don't have my election official's cell phone number. Give me a break."
Ward said that while he may have lost this week, he and other Democrats plan to continue to fight Kobach when lawmakers reconvene in January.
"This is the opening salvo, this isn't the end," he said.
Before You Go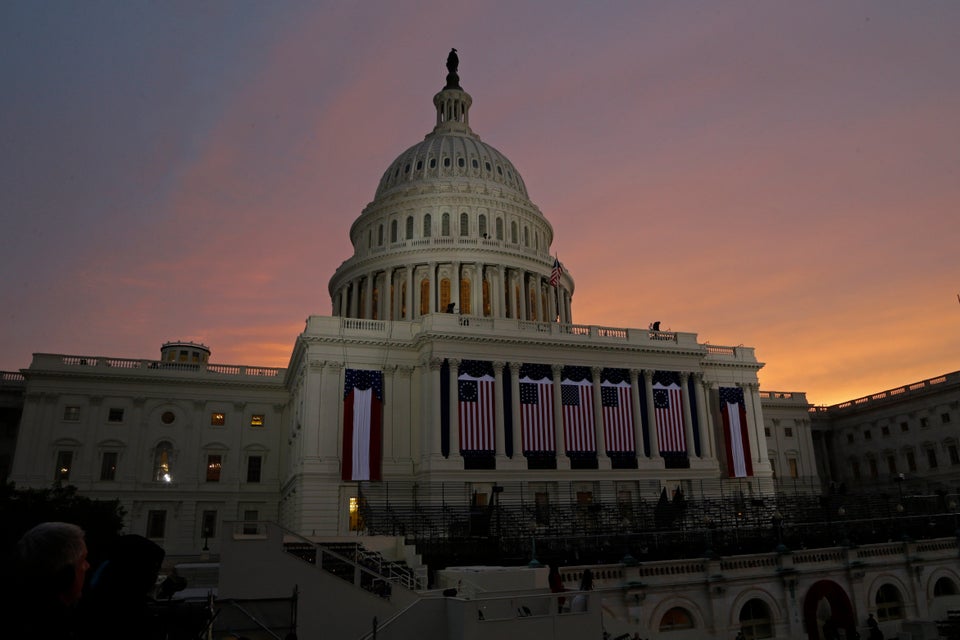 U.S. Capitol Photos
Popular in the Community