The lead designer of a waterslide that killed a 10-year-old boy in Kansas City, Kansas, in 2016 has been taken into custody, according to the U.S. Marshals Service.
Marshals detained John Schooley, 72, at Dallas Fort Worth International Airport on Monday after he arrived on a flight from China, the Marshals Service said in a release. He faces charges of second-degree murder, aggravated battery, and aggravated endangerment of a child.
At least 10 other Schlitterbahn customers had been hurt riding Verrückt before Caleb's death, according to the lawsuit, including broken toes and concussions.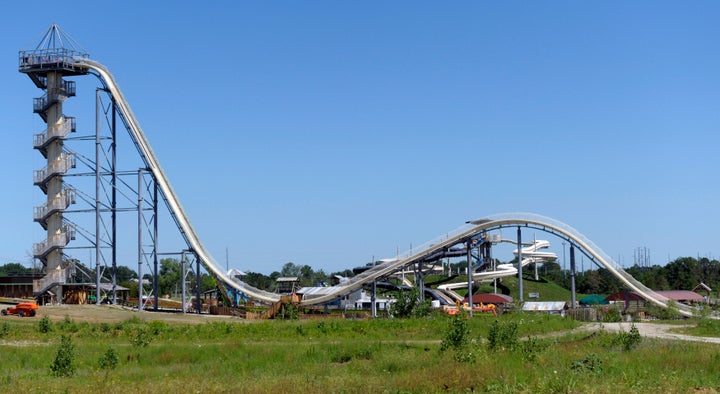 A Kansas grand jury last month indicted Schooley along with the water park, its construction company, park co-owner Jeffrey Henry and former director of operations Tyler Miles on criminal charges in Caleb's death. Miles pleaded not guilty last month to involuntary manslaughter. Henry is scheduled to enter a plea to a second-degree murder charge on Thursday, according to The San Antonio Express-News.
Schlitterbahn has denied wrongdoing, and defended Miles, Henry and Schooley in a statement last week.
"Jeff Henry has designed waterpark rides the world over," the statement said. "Nearly every waterpark that exists today has an attraction or feature based on his designs or ideas. The incident that happened that day was a terrible and tragic accident. We mourn the loss of this child and are devastated for his family. We know that Tyler, Jeff, and John are innocent and that we run a safe operation – our 40 years of entertaining millions of people speaks to that."
Calling all HuffPost superfans!
Sign up for membership to become a founding member and help shape HuffPost's next chapter