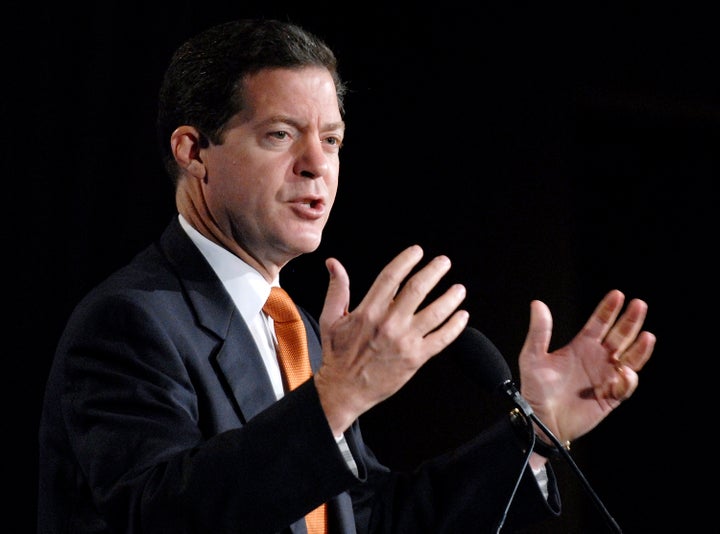 If AMC's "The Walking Dead" ever becomes a reality, Kansas may be the only state ready for the zombie apocalypse.
"If you're prepared for zombies, you're prepared for anything," Brownback said in a statement. "Although an actual zombie apocalypse will never happen, the preparation for such an event is the same as for any disaster: make a disaster kit, have a plan and practice it."
The state offers "preparedness challenges" on its emergency planning website to encourage people to think about whether they have things like a family plan and emergency supplies in place in the case of a disaster. The state's Division of Emergency Management plans to offer special "Zombie Preparedness Challenges" via social media in October, according to a press release.
Earlier this year, the Topeka Capital-Journal reported that according to data from the Federal Emergency Management Agency, Kansas saw more disasters from 2004 to 2013 than in the 50 years before. But, the outlet cautioned, many things influence these figures, and the increase doesn't necessarily mean living there is less safe.
"This is a fun way to highlight the need to be prepared for whatever comes our way," Devan Tucking, the Kansas Division of Emergency Management human services officer, said in a statement. "By coming to our events or going online to participate in our preparedness challenges, people can work toward preparing their families for disasters and emergencies."
Popular in the Community