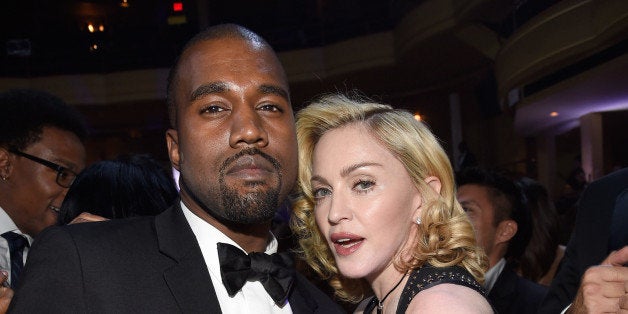 Madonna has been talking an awful lot about Kanye West lately, as the rapper produced songs on her forthcoming album, "Rebel Heart." Most recently, the "Living For Love" singer told the Daily News: "Kanye is the new Madonna. Kanye is the black Madonna."
"We're comrades in the envelope-pushing genre," she continued. "I always feel like I'm breaking some taboo, or coming up against something. People have always judged me, and given me shit about one thing or another.'
Earlier this month, the 56-year-old also told Rolling Stone that West "takes things too seriously" when it comes to awards shows, after West made headlines for nearly interrupting Beck's acceptance speech at the 2015 Grammys. Still, Madonna insisted that she loves the "All Day" rapper:
"I don't always agree with the things he says or does -- I don't always like his music, even," she told Rolling Stone. "But he's a beautiful mess. I love him."
Before You Go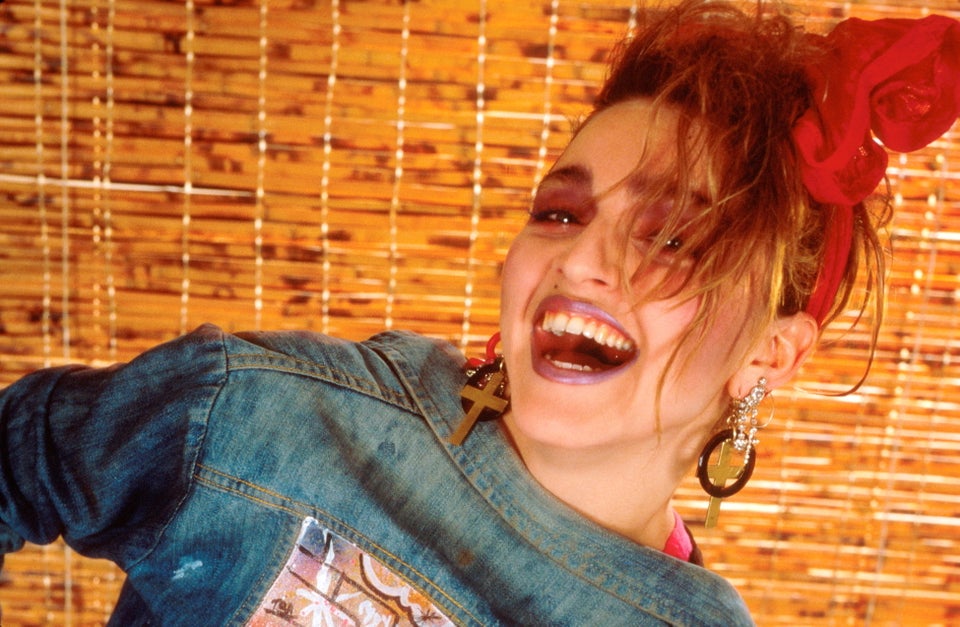 Madonna: 56 Of Her Most Memorable Looks
Popular in the Community