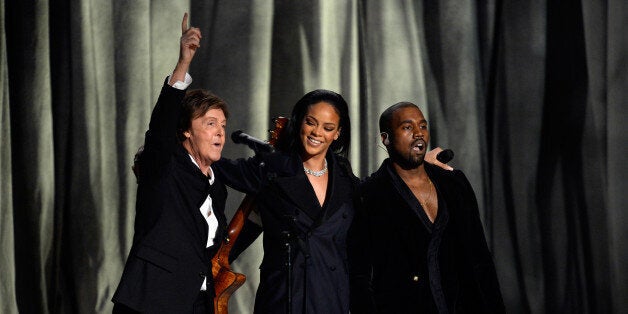 "FourFiveSeconds," which will appear on forthcoming albums by West and Rihanna, was next. West was joined by Rihanna for the track, with McCartney accompanying on guitar (and hand claps).
"I'm 36 years old and I have 21 Grammys," West said during a concert in 2013. "That's the most Grammys of any 36-year-old. Out of all of those 21 Grammys, I've never won a Grammy against a white artist. ... So when the Grammys nominations come out, and 'Yeezus' is the top one or two album on every single list, but only gets two nominations from the Grammys, what are they trying to say? Do they think that I wouldn't notice? Do they think that, someway, that I don't have the power to completely diminish all of their credibility at this moment?"
Continued West: "But no, no. Only positive energy, only positive vibes. But when you see me talking about what people are doing when I say 'marginalized,' when I say 'boxed in,' when I say 'hold back,' when I say 'people are afraid of the truth,' that's one example right in front of you. And people come to me and they congratulate me on those two nominations. Fuck those nominations."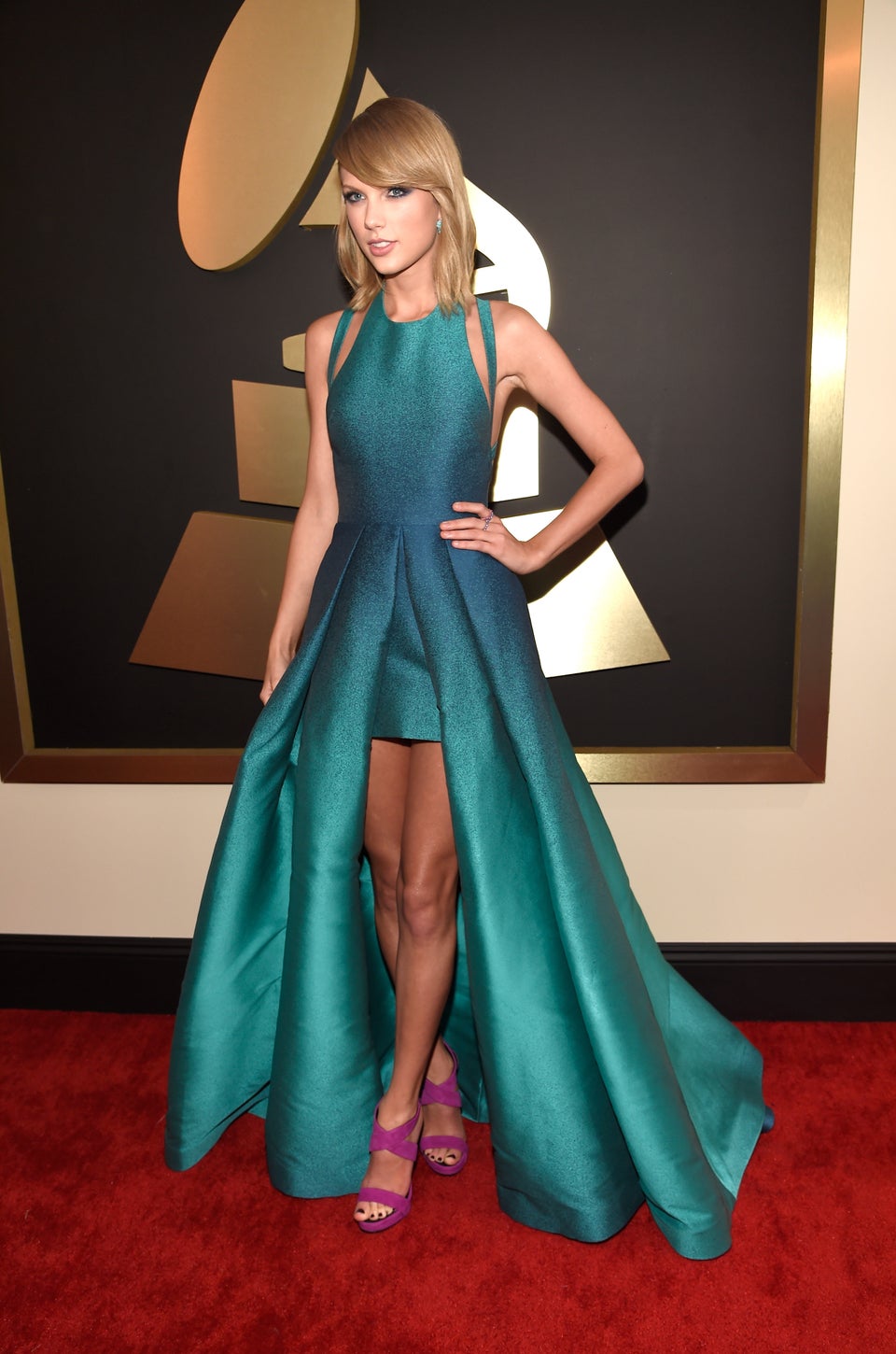 The 2015 Grammys Red Carpet