Today, Kanye West blew all of our minds by sitting down on the couch on his "mother-in-law" Kris Jenner's new talk show and opening up -- like, really opening up.
He talked about falling in love with Kim Kardashian (love at first sight, for the record), what he's learned from his father, how he needs to improve as a person and what it feels like to be a first-time dad. And he said it all with a smile on his face and not a shred of pomposity. Jaws. Dropped.
Included in Kanye's narrative about how he and Kim fell in love is the time the pair traveled in Italy, visiting Rome and Florence and taking a very special detour to Rimini to hang with shoe designer Giuseppe Zanotti. Yeezy told Kris:
"A friend of mine, Giuseppe Zanotti, had a shoe factory out there, so I brought her there and I sat there with Zanotti and we sketched out shoes that Zanotti made from scratch and then sent to her in two weeks. So she got to pick out her Zanottis..."
Kris, in response: "That is the most romantic thing I think I've ever heard."
The most romantic thing? Perhaps not. But it is pretty sweet that Kanye went out of his way to introduce Kim to his collaborator, even if the resultant shoes didn't get great reviews. (Pretty sure these are them.)
Have your heart warmed by the video above.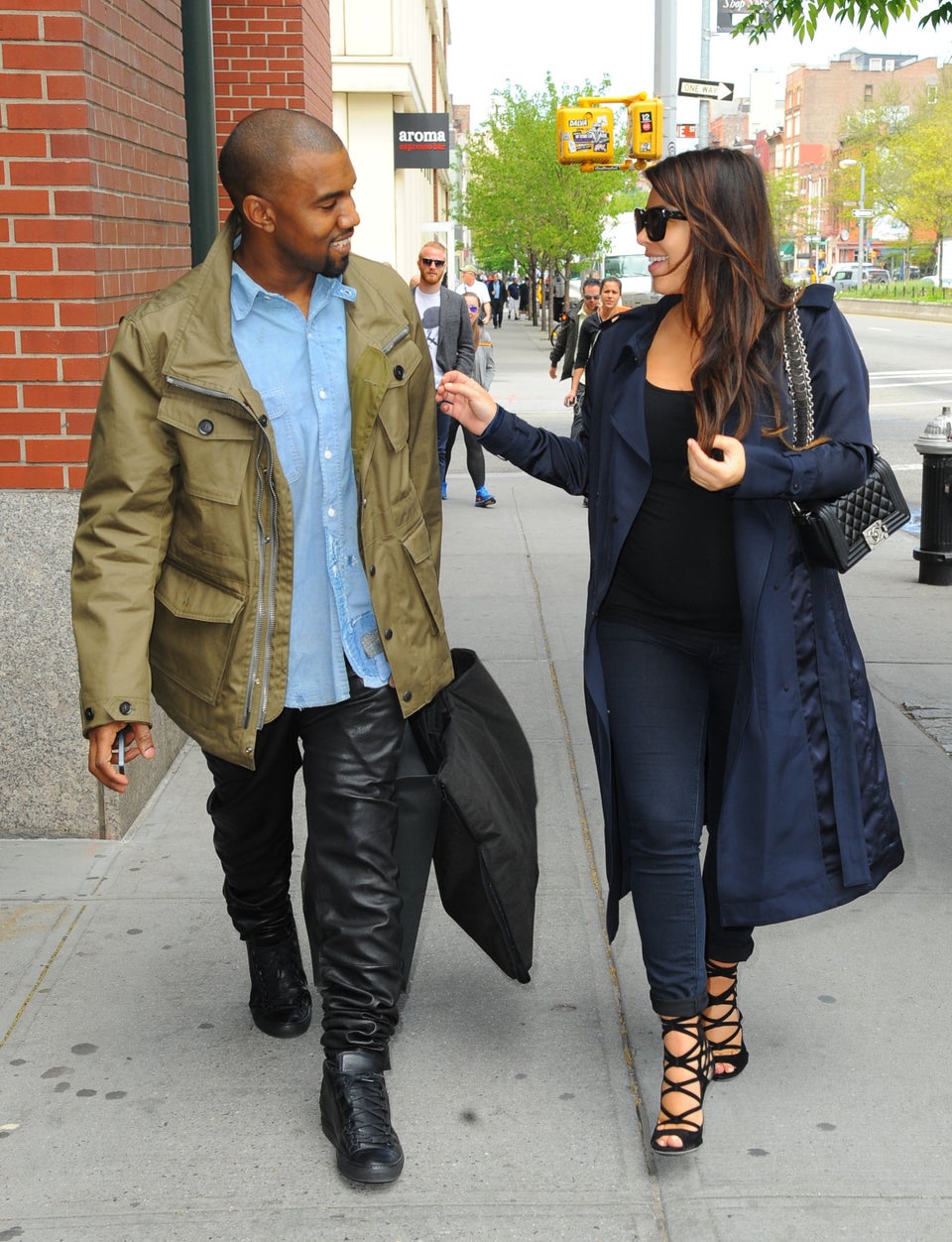 Kim & Kanye's Coordinating Outfits