Kanye West graced "The Ellen DeGeneres Show" with his presence Thursday, and to be honest, we're still trying to figure out what it all means.
As you might have expected, Yeezy used his moment on daytime television to get philosophical. We haven't heard Ye get so passionate since he told us to "listen to the kids, bro" during his VMA speech last year. (You remember the speech -- it was also that time he announced his presidential bid #Kanye2020.)
After talking about his Twitter antics -- he regrets nothing -- with host Ellen DeGeneres, he broke out into a pretty epic monologue about truth, creativity and helping the world.
"I feel that if I had more resources I could help more people. I have ideas that can make the human race existence, within our 100 years, better. Period," he said. "F**k the paparazzi, whatever perception you have of me ... starting with the truth, starting with what everyone's thinking. Start there, put some dope s**t with it."
He goes on to talk about being in "a Renaissance period," making his shoes and being raised to "make a difference" before adding, "Don't tell me about being likable. We got a 100 years here. We're one race. The human race. One civilization. We're a blip in the existence of the universe and we're constantly trying to pull each other down."
After telling the crowd that he has to be "the Michael Jackson of apparel" so he can help generations after him, he goes in with the kicker: "Isn't that so funny? That people point fingers at the people who have influenced us the most?"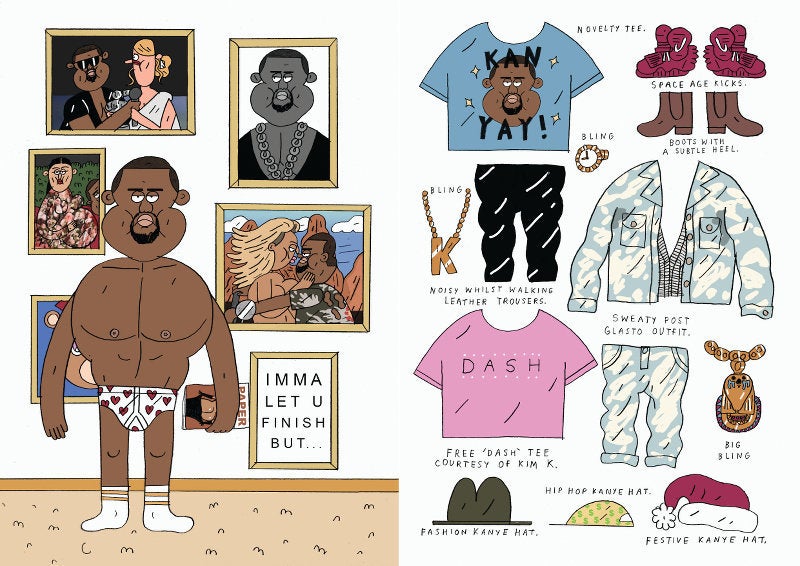 Kanye West
Popular in the Community