A new report in the New York Post cites anonymous sources who say West is driving his label, Def Jam, mad with constant tinkering. The rapper -- who performed new material at Governors Ball on Sunday night -- is said to be particularly obsessed with "Onsite," a new song that features the Holy Name of Mary Church choir, which is from Chicago's South Side.
Def Jam reportedly had such a rough go of securing rights for the vocals that they recorded another version in the studio, which the Post says West agreed to use. Rubin, a seven-time Grammy winner and producer of legendary albums for Run DMC, LL Cool J, the Beastie Boys, Public Enemy, Johnny Cash, Slayer, The Red Hot Chili Peppers, Rage Against the Machine and many more, was reportedly brought in to help West cross the T's and dot the I's on the disc. (The Huffington Post can confirm that Rubin has contributed a good deal of production to the album, but our sources didn't cite delays as the reason why.)
Sources also told The Huffington Post that the lack of cover art for "Yeezus" (the jewelcase is unadorned, though fans have taken to coming up with crafty art after they were instructed to add their own "graffiti") allows for more time before the album must be set to the plant.
West seemed to hint at delays during his set on Sunday:
"I'm just happy to be making music and happy to be performing for you all. You know for this album, we didn't drop a single to radio, we ain't have no big NBA campaign, we don't even have a cover. We only made real music. Back then we used to go work on an album for like 5 months, then we'd come back and wait for the label to pick the perfect time to release it. When you listen to radio, that isn't where I want to be any more. And, honestly, at this point, I could give a f--k about selling a million records. I'll drop it when I want and I'll sell more records. Because at this point, I don't really care about outside opinions."
According to the Post, Rubin will be credited as executive producer. HuffPost Entertainment has reached out to Def Jam for comment on the Post's report and the label declined to comment on the story.
Then again, the below tweet by West collaborator Malik Yusef suggests that the project is done, and rumors of a Monday night listening party seem to confirm that. "Yeezus" also features contributions from No ID, RZA, Daft Punk and many more.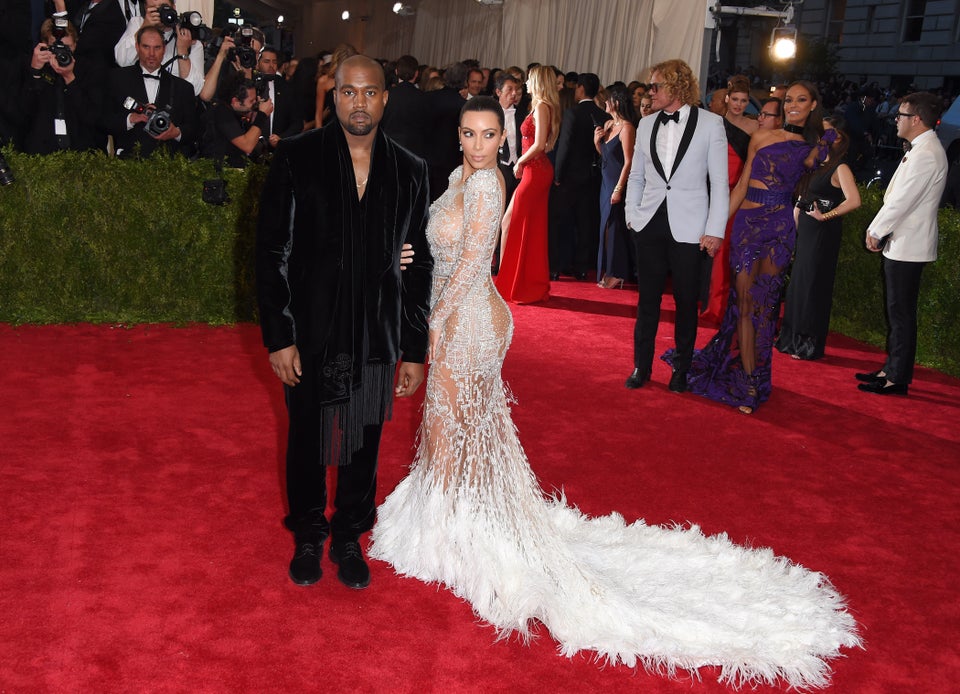 Kim Kardashian and Kanye West
Popular in the Community