Early Wednesday morning, Minnesota Timberwolves forward and Toronto native Anthony Bennett told the world that Kanye West would be playing at the closing ceremony of the 2015 Pan Am Games in Toronto on July 26.
The petition had already racked up over 35,000 signatures by early Friday morning. Canadians (and perhaps people of other nationalities) really don't want Kanye to perform.
Even Toronto Mayor John Tory has objected, telling reporters at a Wednesday press conference that he wished the artist chosen to headline the ceremony had "been a Canadian."
But let's take a step back. If the games, which are held every four years as an "Olympics of the Americas," were the "Canadian Games," then protesters would have an argument. But the Pan Am games are, well, just that: Pan-American. Kanye is American. This works.
So too is Pitbull, a Cuban-American musical act on the bill with Kanye. Both Americans will perform at the Closing Ceremony, but Pitbull is cool to cross and Kanye's not? Get it together, Canada. Kanye's great and American and you're great and geographically above the United States. The Pan Am games are for all residents of the Americas -- not just Torontonians.
What's really going on here? Why do thousands of Canadians hate Kanye? His seminal album, 808s & Heartbreak, is the only reason Drake exists to begin with. Shouldn't they be welcoming the father of their hip-hop messiah with open arms and fresh poutine?
Kanye West performs at Glastonbury on June 28.
Another provided a truly non-sensical, but equally revealing reason: "Because it's Kanye West ... Have you heard him? The Universe 'can't even' with this guy."
Ah, now we're getting somewhere. It's not just that Kanye's not Canadian -- it's that some Canadians flat-out don't like the guy. There's no separation of the art from the artist being processed here, which is problematic, especially when we're talking about one of the greatest artists of the century. Canada, let's make this work.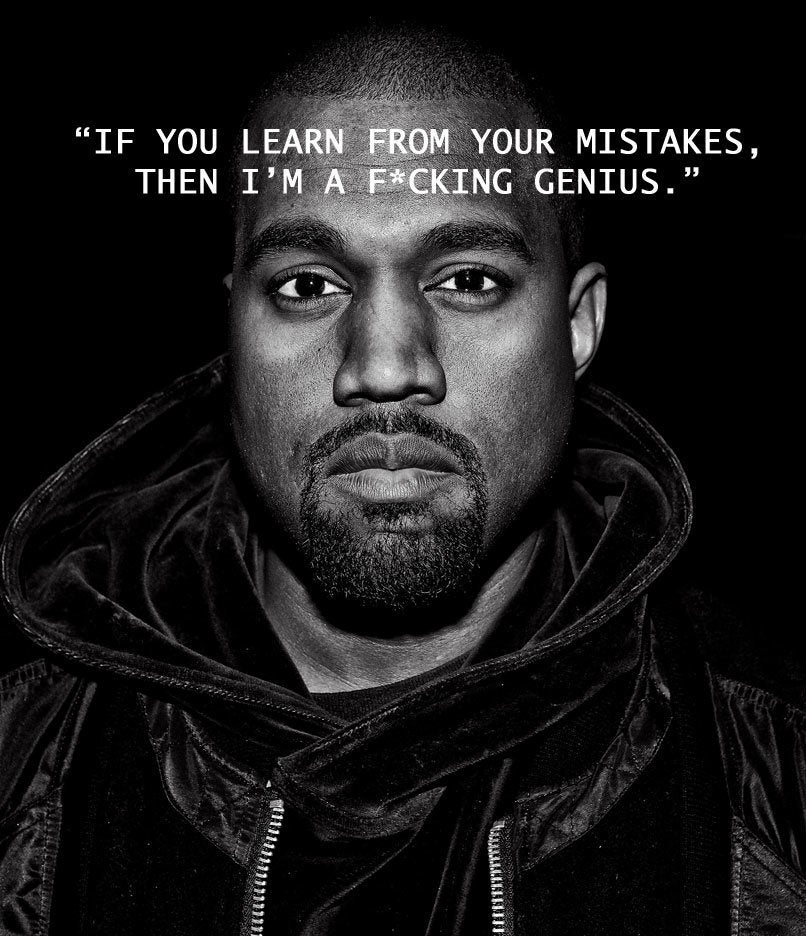 The Wisdom Of Kanye West
Popular in the Community