If you thought a Jesus impersonator and bedazzled face masks were the only jaw-dropping stunts Kanye West had up his sleeve for the "Yeezus" tour, then think again. In fact, the fashion-obsessed rapper is taking his controversial antics to a whole new level by selling confederate flag emblazoned t-shirts.
One of the tees shows a confederate flag with a skull and reads "I Ain't Comin' Down," while another one has a skeleton figure draped in a confederate flag holding a scythe. Other designs depict skeletons wearing Indian headdresses with the caption "God Wants You" and then there are tote bags with just the confederate flag by itself.
Kanye has yet to explain the reasoning behind using the flag -- and we're not holding our breath. But based on the musician's racially charged lyrics in the tracks "New Slaves" and "Blood on the Leaves," we shouldn't be too surprised by the symbolism.
The confederate flag is a symbol of violence & hatred against black people & ain't nothing cool about Kanye trying to flip it.

— Yourvidis Sabonis (@ANewsIV) October 20, 2013
Kanye West co-opting the Confederate Flag might actually be the fastest, best way to get racist secessionists to stop using it #onsight

— Matthew Hunziker (@DogCitizen) October 21, 2013
Let's hope Kanye is attempting to reappropriate the negative meaning behind the flag rather than outfitting thousands of clueless concert-goers in "racist" threads. We can just imagine all the white kids walking around in their "Yeezus" confederate flag shirts ready to refute any backlash with: "Yeezy taught me!"
Here's a look at a few of the items. What do you think about Kanye's confederate flag emblazoned merchandise?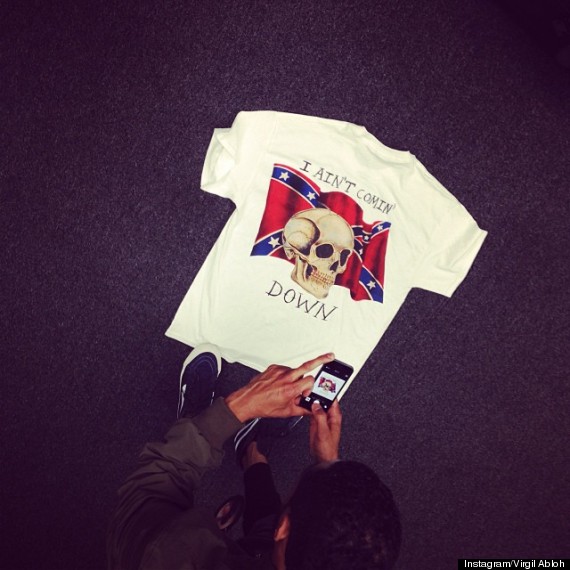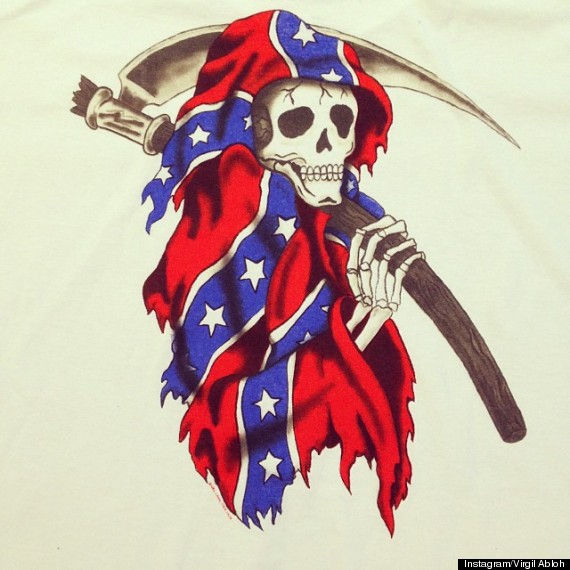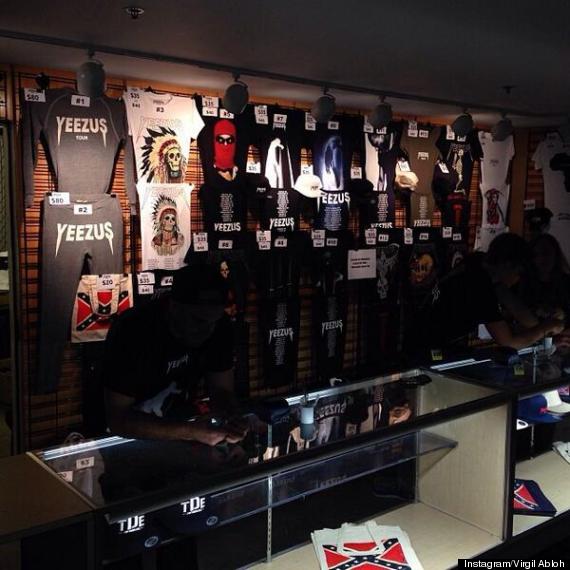 Before You Go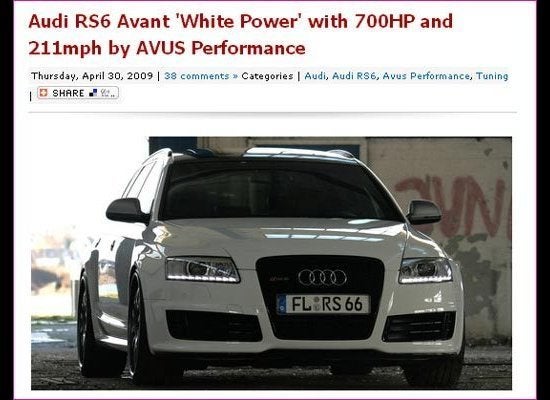 Instances of Accidental Racism
Popular in the Community