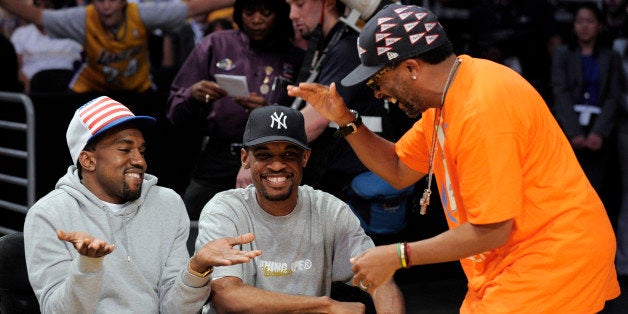 In some of the most unexpected style news as of late, Kanye West might be designing NBA jerseys sometime soon. Kanye's friend, Wale, who, according to Vanity Fair is a "creative liaison" for the Washington Wizards, recently stirred up rumors that West would help design the Wizards new basketball uniforms. Say what?!
So if the rumors are true, we're envisioning Kanye's got big changes in mind, such as:
Better jerseys What's that jersey, Margiela? It is now. We predict that with Kanye's designer connections (think Balmain, Giuseppi Zanotti) the new jerseys will be fly as f*** and probably look something like this: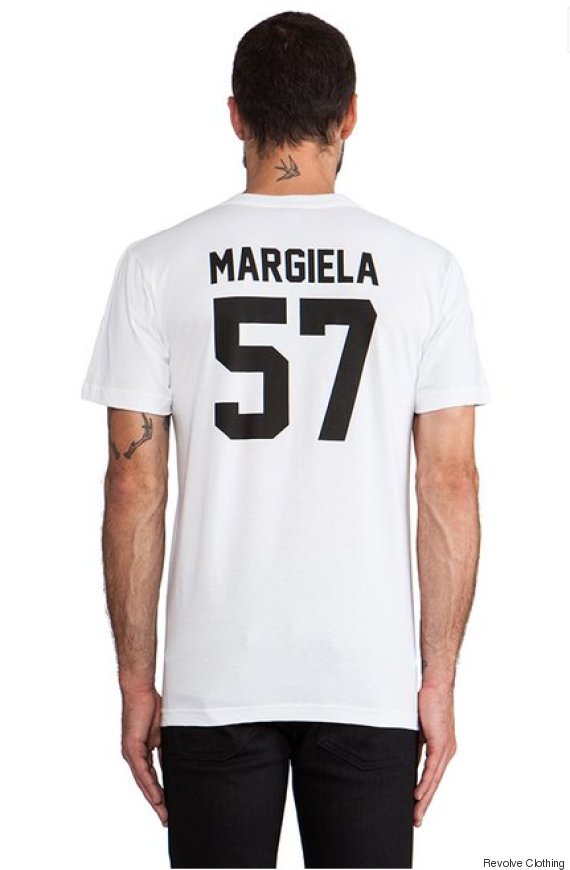 New sneaks Obviously, everyone will wear Yeezy's Red Octobers even though they might be a little heavy to play in. Put your Jordans away!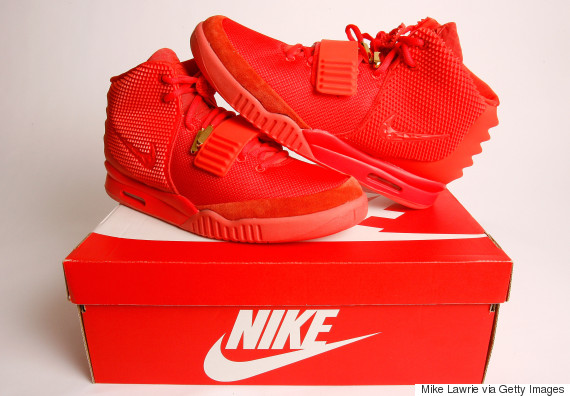 New warmup sweats: Sweats MUST look good in warmups when you're trying to intimidate another team, so a nice, neutral gray is a good way to get your game face on. Gold chain optional.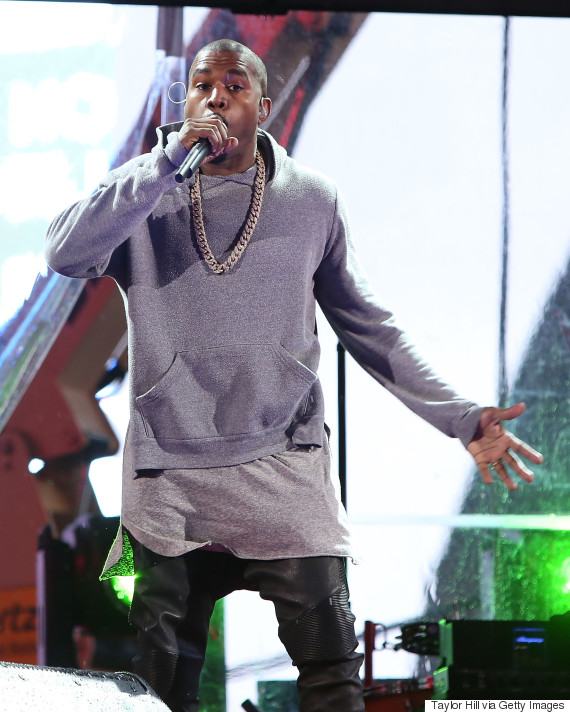 Sweeter socks: Most athletes like to wear Nike Elite socks, as they're known for their comfort and support level during matches. But with Kanye's Kardashian connects, we predict the Washington Wizards will be wearing Arthur George aka Rob Kardashian's upscale sock line.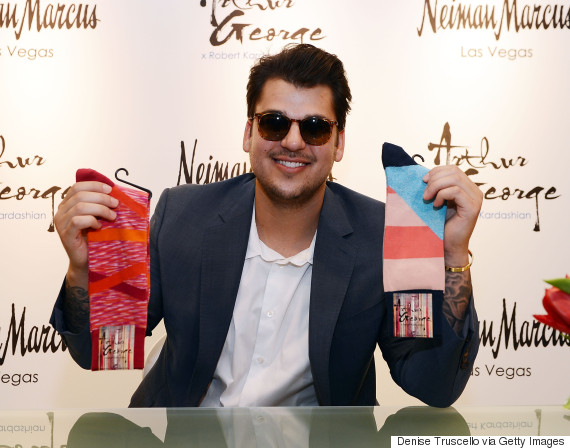 Mandatory hair cuts: Hair is yet another way to intimidate opponents in the NBA (think Dennis Rodman). Why not try shocking other players with a new cut? "Hey LeBron, look at MY hairline."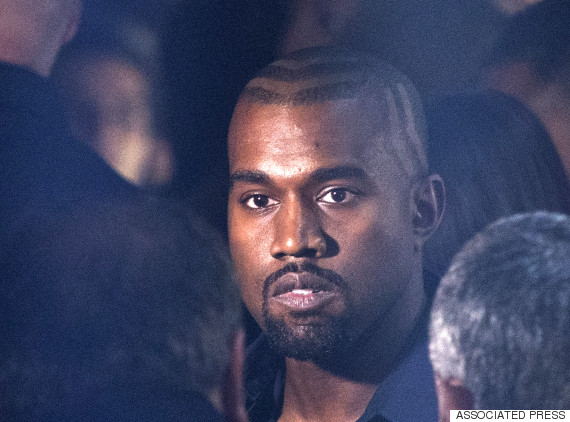 Wearing face masks If they work in football to intimidate opponents, they can do the same for basketball. Plus it looks red -- team colors y'all!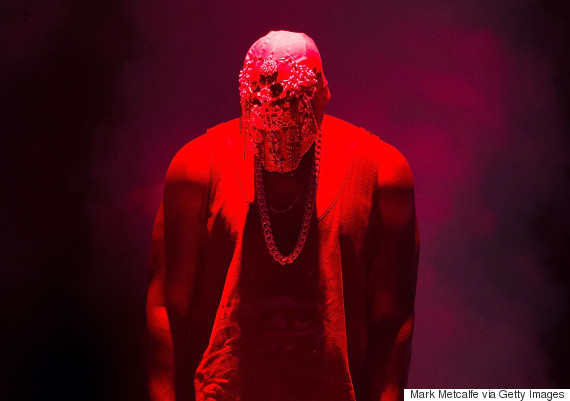 A cooler court-side presence Let's get Jay and Bey at every game. EVERY GAME.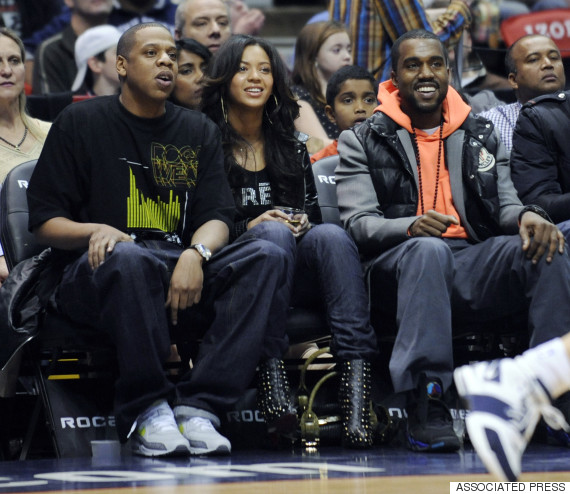 Oh... and Kim too.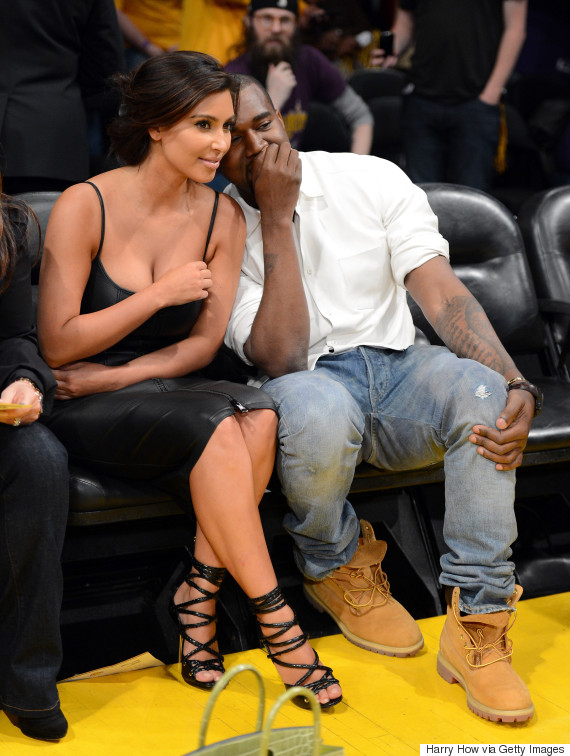 Related
Before You Go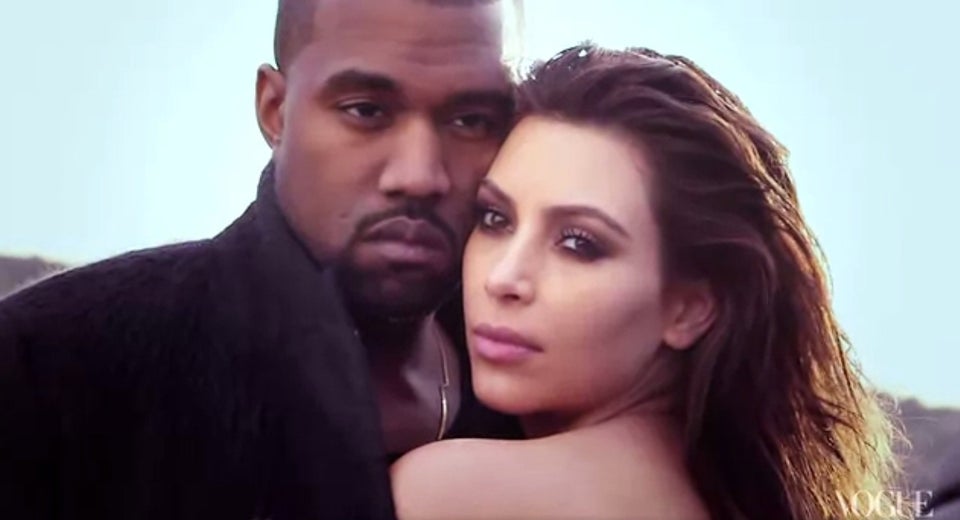 Kim Kardashian & Kanye West Vogue Shoot