Kardashian revealed Saturday during celebrity makeup artist Mario Dedivanovic's Master Class event in Los Angeles that West gets "really opinionated sometimes" about her look. 
"He will come in and be like, 'You know your blush is a little heavy.' Or say, 'What are you doing? That's not the shape of your lip,'" the reality star said, according to People. 
West only seems to like it when Dedivanovic does his wife's makeup ― so much so that he offered to move Kardashian's longtime makeup artist from New York to LA. 
Kanye "actually called me and said, 'Alright how much will it cost for you to move back to LA? I want you here for her,'" Dedivanovic said. Kim said her husband has a habit of calling the makeup artist. 
"He will call Mario without telling me!" Kardashian said. "And Mario shows up without me knowing, and he is like, 'Oh Kanye called me and said it was a makeup emergency.'" 
West also has a habit of giving his wife frank feedback on her style. He infamously purged her entire closet on an episode of "Keeping Up With the Kardashians." 
"I always thought I had really good style until I met my husband and he told me that I had the worst style," Kardashian said at the Business of Fashion West summit last year. "He was really nice about it and cleaned out my whole closet. I probably had 250 pairs of shoes and when we were done cleaning it out, I had two pairs left and I cried."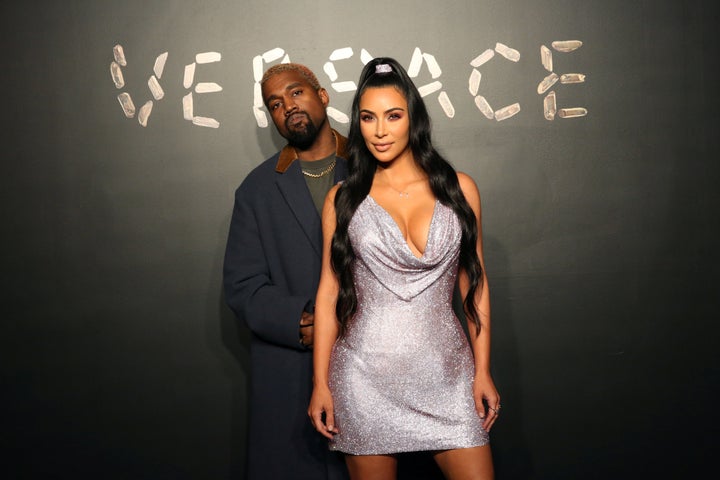 West sometimes emails his wife when she wears something he doesn't like. 
He "sent me a whole email like, 'You cannot wear big glasses anymore. It's all about tiny little glasses,'" Kardashian revealed on "KUWTK" last year. "He sent me like, millions of '90s photos with tiny little glasses like this." 
Kardashian, a burgeoning beauty mogul, said she doesn't mind her husband dishing out strong opinions. 
"He totally picks out all my looks," she on a 2015 episode of "Kelly and Michael." "I really do trust his opinion." 
Calling all HuffPost superfans!
Sign up for membership to become a founding member and help shape HuffPost's next chapter