Kanye West is done with his sixth studio album according to a number of sources who should know.
The rapper recently previewed new material at Def Jam's offices and Hot97 radio host Peter Rosenberg said he was told the project is "dark," despite not having actually heard any of the music.
It wouldn't be surprising: Before camping down in Paris (and calling in his usual host of collaborators), West was on a bit of a wild streak, ending concerts by screaming into the microphone incoherently and lambasting record labels and corporate sponsorships. Even Justin Timberlake and Jay-Z were fodder for his rants ("I ain't f--king with no 'Suit & Tie,'" West yelled).
But whether it's life changes or just artistic reinvention that's fueling the soon-to-be-father's new work, it's clear he's still rap's hottest artist. Daft Punk said they recorded two songs on the new album (and hinted that West's screams would be part of at least one), and 2 Chainz told the Huffington Post that the record will be a sure hit.
"You know I'm not going to tell you anything about that crazy ass boy," 2 Chainz said. "I know he got some hot sh-t and I can't wait. It's just time. Our conversations are always about making music better, about challenging each other. Just know that Mr. West has some dope sh-t on the way."
Staying busy is part of Kanye's M.O. He followed up his 2010 solo album "My Beautiful Dark Twisted Fantasy" with "Watch the Throne," a collaboration with Jay-Z, and "Cruel Summer," a compilation featuring most of the artists on his own label, G.O.O.D. Music. (Here's hoping songs left on the cutting room floor make it online as free "G.O.O.D. Friday" tracks, like they did during the making of "Fantasy.")
West is also set to appear on "SNL," so look for him to drop at least a new song before that appearance. Tri-state area fans will be sure to hear a sampling of the album at Governor's Ball, where he'll close out the three-day festival on June 9.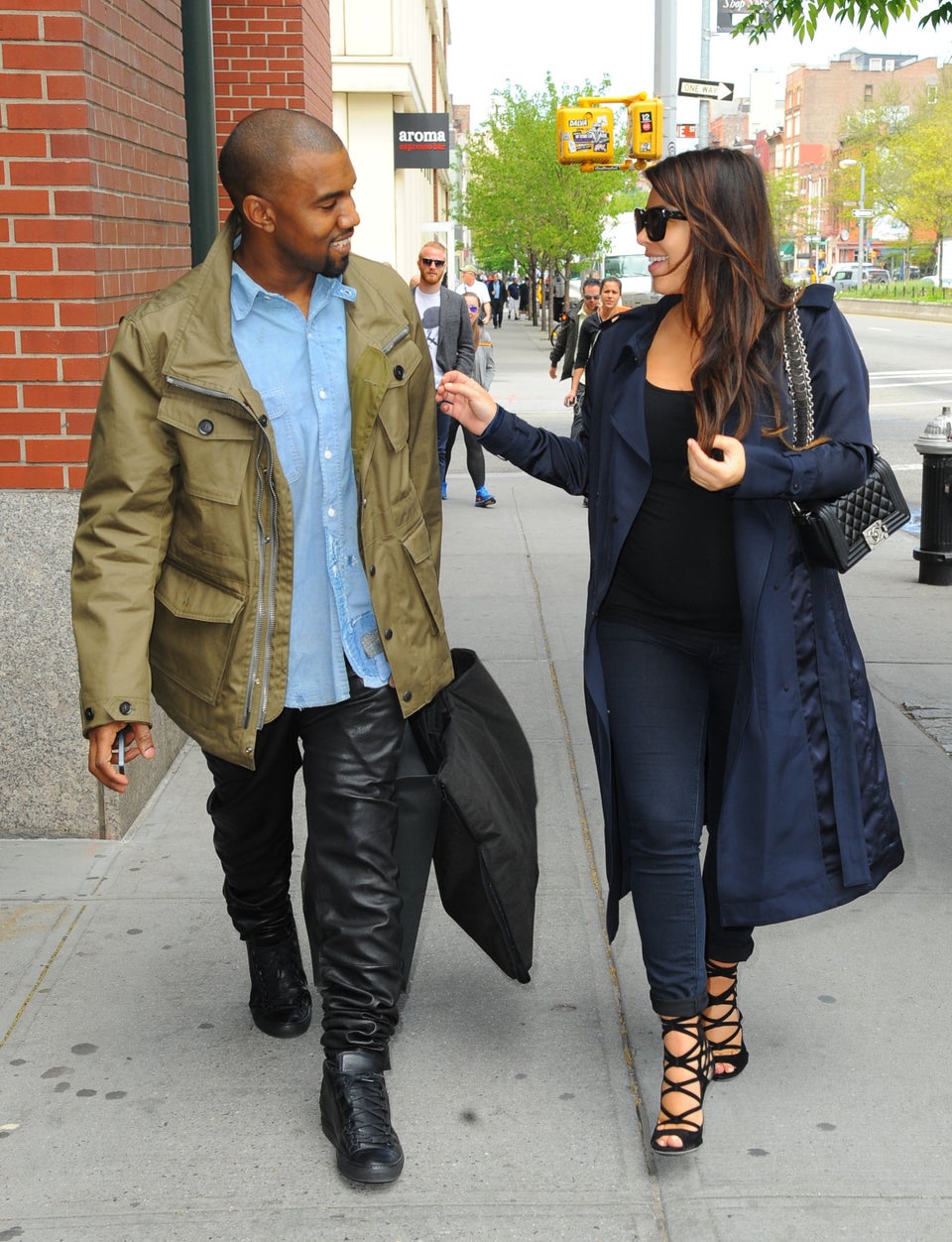 Kim & Kanye's Coordinating Outfits
Popular in the Community