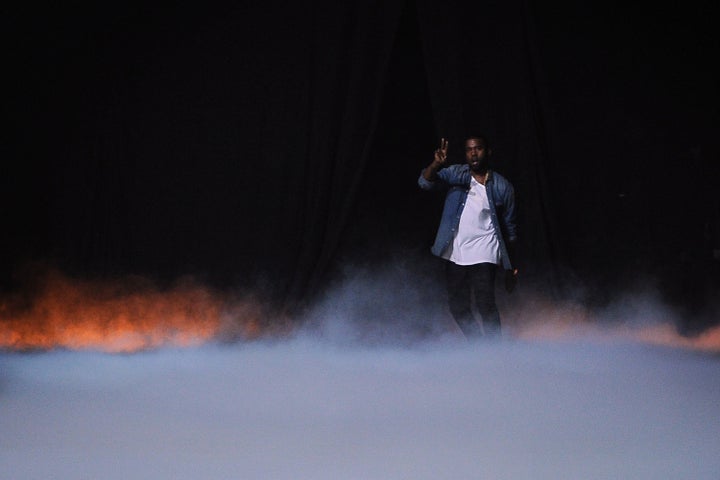 A bunch ofharsh reviews aren't enough to keep Kanye West from his fashion-filled dreams. The outspoken rapper-turned-designer presented the second full ready-to-wear collection from his eponymous line Tuesday evening during Paris Fashion Week.
And in our humble opinion, this sophomore showing proved to be bigger and better then his first.
The highly-anticipated presentation produced a star-studded front row packed with music and fashion celebs-- Sean "P. Diddy" Combs, Alicia Keys, Swizz Beatz, Cassie, Anna Wintour, Andre Leon Talley, Guiseppe Zanotti, Ricardo Tisci, Azzedine Alaia and Kim Kardashian, who was dressed head-to-toe in Kanye West's Spring 2012 collection (including those $6,000 shoes), were all on hand to take in the show. There was even buzz that Jay-Z made the trip, but we haven't found any solid photographic evidence of his presence.
Kanye's 20-look Fall 2012 presentation stayed true to his ultra sexy, luxe aesthetic.
Top models Jordann Dunn, Karlie Kloss, Joan Smalls and Abbey Lee Kershaw worked the dry ice laced runway in a number of body-hugging designs made of sumptuous leather, which will surely redeem Kanye after being slammed for last season's ill-fitting threads. The already famously uncomfortable shoes came in knee-high banded boots, mesh booties and cutout heels were standouts--along with all the luxurious fur (was that a fur backpack, Kanye?)
And in true rockstar style the "N****s In Paris" rapper threw a big after-show bash with performances by Azealia Banks, Common, Mos Def and Big Sean. Oh yeah, there was also go-cart racing.
From what we could gather through Twitter and the blogoshere, the collection was well-received. But there's always room to grow.
The Daily Beast's Robin Givhan attended the show and acknowledged via Twitter that while Kanye showed improvement, he still lacked identity: "Kanye West: a little Givenchy, a little Costume National. Will the real Kanye please stand up?" And The New York Times' Eric Wilson wasn't much of a fan either (although he did like an oversized zipper-embellished sweatshirt).
We'll just have to wait for the rest of the reviews to pour in--but overall you've gotta give the guy an "A" for effort. Practice makes perfect, right?
Here's a look at Kanye's sophomore collection, the star-studded front row and the sizzling after-party.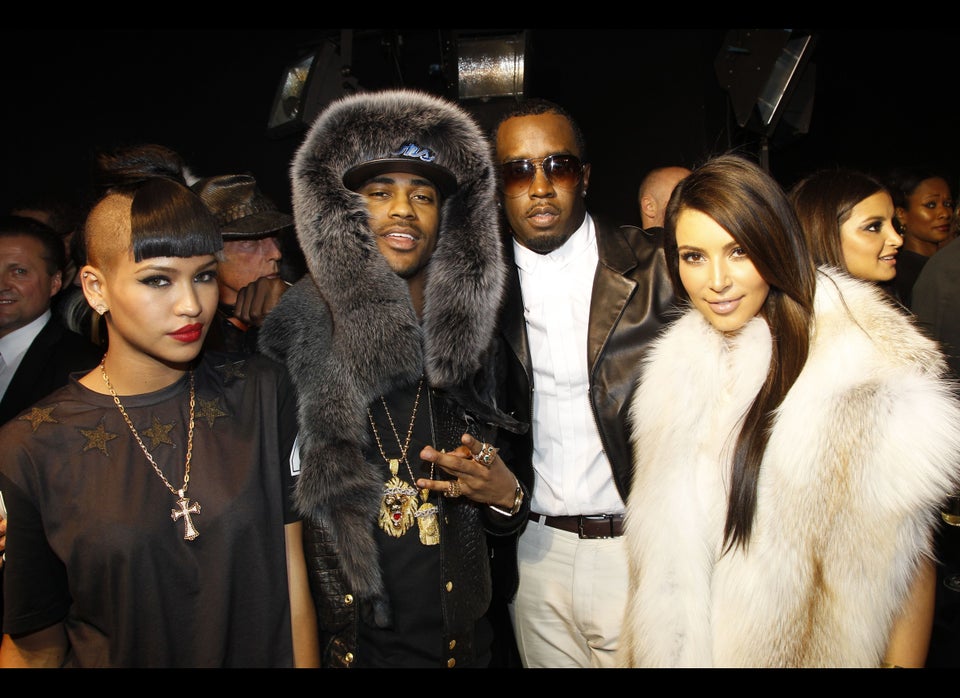 Popular in the Community