The "Life of Pablo" rapper reunited with his forever BFFL controversy in a new NSFW music video for "Famous," featuring some of pop culture's buzziest names lying naked in bed with West and his wife, Kim Kardashian.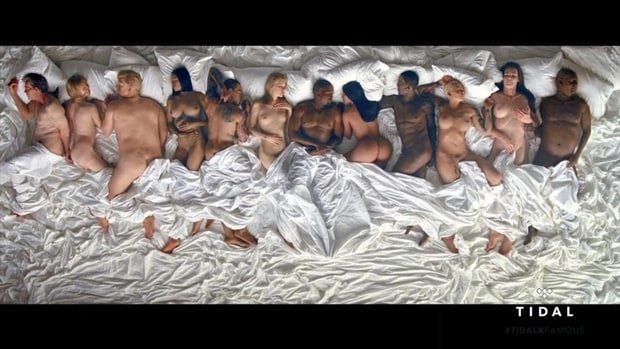 West premiered the 8-minute short film at the Los Angeles Forum on Friday night in front of a live audience, including Kylie Jenner, Tyga, Kris Jenner, French Montana and, of course, Kim, as the first single off of his recent album.
Drawing inspiration from realist painter Vincent Desiderio's 2012 mural "Sleep," West positions himself nuzzled between his wife and Swift. The camera then pans to reveal a slew of celebrities (and possible future plaintiffs in the surely inevitable lawsuits) in various states of undress and fast asleep.
We don't know whether the figures in bed are real or made out of wax -- Kanye, of course, insists they are real -- but we do know one thing: Swift would never agree to this.
West shed some light on his artistic vision in an interview with Vanity Fair this month, explaining that project is "not in support or anti any of (the people in the video)." Instead, it's "a comment on fame."
The rapper seemed reluctant to reveal too much about the genesis of the project, but the video was filmed over the course of three months. The result was "cycled through four different formats and several different collaborators" until Kanye was satisfied with the final product, according to the magazine.
The video release cannot be divorced from the recent public scuffle between Swift, West and Kardashian over one of the track's opening lines: "I feel like me and Taylor might still have sex," he raps. Why? Because "I made that bitch famous."
Kardashian then reignited the controversy in the July cover story for GQ, telling the magazine that Swift "totally approved" the line.
"She totally knew that that was coming out," Kardashian said. "She wanted to all of a sudden act like she didn't."
Decide whether West is misogynist trash, the next Pablo Picasso or the simply desperate for attention (or all three) in the music video below.
Before You Go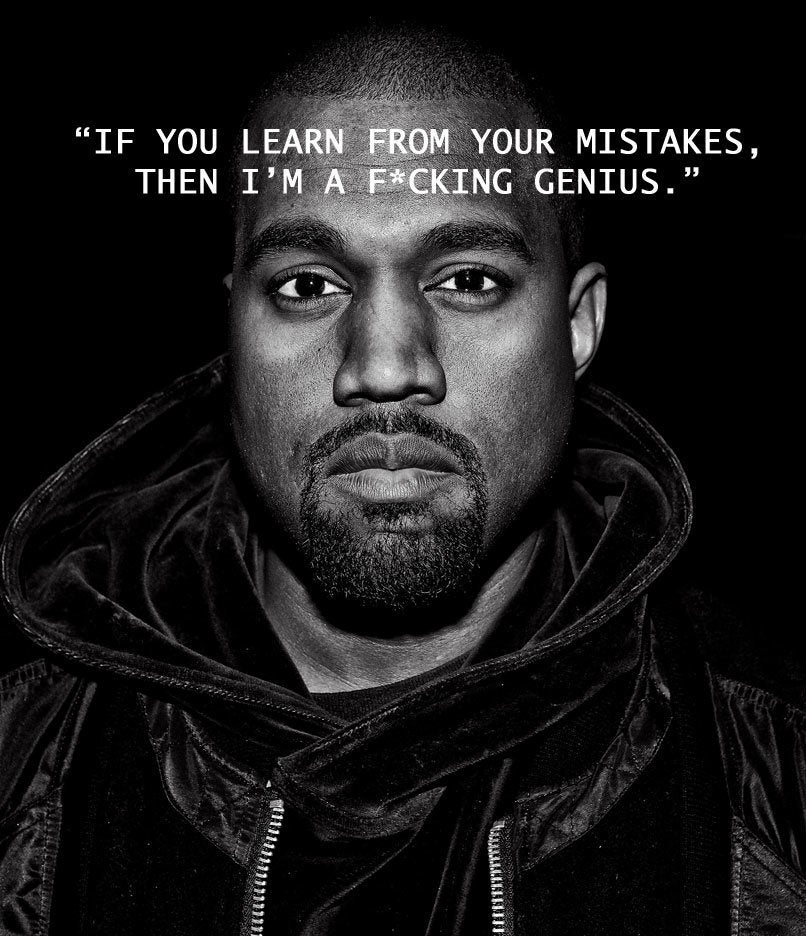 The Wisdom Of Kanye West
Popular in the Community