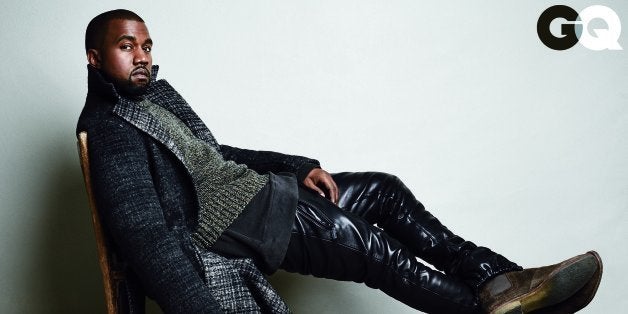 Nothing was off limits, as the 37-year-old rapper cleared up rumors surrounding what actually went down at his wedding and explained why he and new wife Kim Kardashian have more cultural relevancy than the gossip section of a 213-year-old newspaper.
Without further ado, here are Kanye's best quotes from his GQ interview.
If he feels like TMZ is trying to "de-fang" him when they mock him:
"I don't have fangs. I'm a porcupine. I'm a blowfish. Like, I'm a -- what's the fish that blows up? Yeah. I'm a blowfish. I'm not a shark, I'm a blowfish. So that perfect example about me hitting my head, it's like a blowfish. I wasn't coming out of my house going to a paparazzi's house to attack them. I'm defending my family in front of my own house. I'm defending my name as someone's screaming something negative at me. That's a blowfish. People have me pinned as a shark or a predator in some way, and in no way am I that. I wouldn't want to hurt anyone. I want to defend people. I want to help people."
On rumors he gave a 45-minute toast to himself:
"And what I talked about in it was the idea of celebrity, and celebrities being treated like blacks were in the '60s, having no rights, and the fact that people can slander your name. I said that in the toast. And I had to say this in a position where I, from the art world, am marrying Kim. And how we're going to fight to raise the respect level for celebrities so that my daughter can live a more normal life. She didn't choose to be a celebrity. But she is. So I'm going to fight to make sure she has a better life."
On Jay Z and Beyonce not attending his wedding:
"All that, I wouldn't even speak on. It doesn't even matter to me whatsoever, who would show up. Because the most important person to show up there, to me, was Kim. And that's all that matters to me."
On who is responsible for his wedding photo garnering more likes than any other photo in Instagram's history:
"It's because of Kim. Meaning there's no photo that I would have put up by myself, or next to one of my smarty friends, that would have got that amount of likes ... Now the thing that is the most popular is also communicating the highest level of creativity. The concept of Kimye has more cultural significance than what Page Six could write."
On why he married Kim:
"Like they said in 'Step Brothers': Never lose your dinosaur. This is the ultimate example of a person never losing his dinosaur. Meaning that even as I grew in cultural awareness and respect and was put higher in the class system in some way for being this musician, I never lost my dinosaur. Kim is this girl who fucking turns me on. I love her. This is who I want to be next to and be around ... You mean to tell me that this girl with this fucking body and this face is also into style, and she's a nice person, and she has her own money and is family-oriented? That's just as cool as a fucking fighter jet or dinosaur! And just as rarely seen."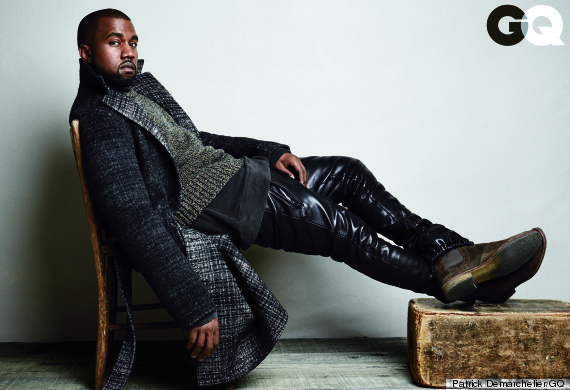 Calling all HuffPost superfans!
Sign up for membership to become a founding member and help shape HuffPost's next chapter
BEFORE YOU GO
PHOTO GALLERY
Kim Kardashian and Kanye West