 Kanye West has a big problem with the Grammys -- again.
"I'm 36 years old and I have 21 Grammys," West told the crowd during his latest rant. "That's the most Grammys of any 36-year-old. Out of all of those 21 Grammys, I've never won a Grammy against a white artist. ... So when the Grammys nominations come out, and 'Yeezus' is the top one or two album on every single list, but only gets two nominations from the Grammys, what are they trying to say? Do they think that I wouldn't notice? Do they think that, someway, that I don't have the power to completely diminish all of their credibility at this moment?"
"But no, no. Only positive energy, only positive vibes," he added. "But when you see me talking about what people are doing when I say 'marginalized,' when I say 'boxed in,' when I say 'hold back,' when I say 'people are afraid of the truth,' that's one example right in front of you. And people come to me and they congratulate me on those two nominations. F--k those nominations."
"[H]is scandalous love life, frequent impolite pronouncements and his gradual shift away from conventional hip-hop have alienated many of his fans," The Kansas City Star wrote last week after West's show at the Sprint Center drew less than 4,500 people.
Listen to West's full rant in the video below (around the 10-minute mark).
Before You Go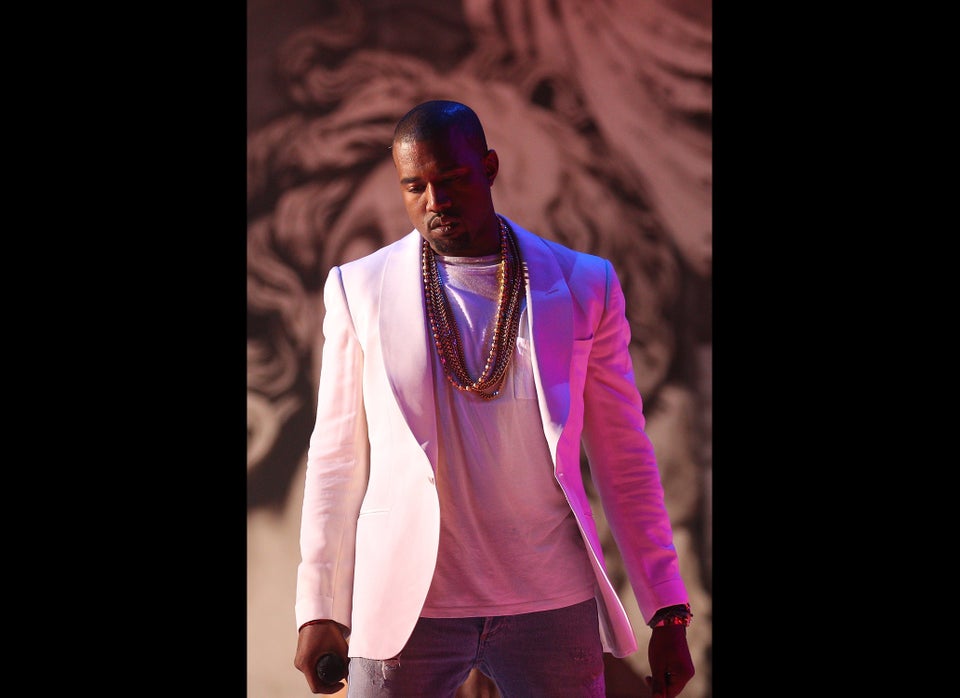 Kanye's worst moments
Popular in the Community