Kanye West might be a college dropout, but now he has an advanced degree.
The rapper received an honorary doctorate from the School of the Art Institute of Chicago (SAIC) Monday for his "transformative, genre-defying work." In his acceptance speech, he described what the honor means to him.
"This honor is gonna make your lives easier," he said. "Two reasons: You don't have to defend me as much and I'm going to make all of our lives easier. And it's these Floyd Mayweather belts that are needed to prove what I've been saying my entire life. Whether it's the cosign of Paul McCartney grabbing me and saying, 'It's okay he doesn't bite white people.' Or The New York Times cover. Or the Time 'Most Influential' cover. And now, a doctorate at the Art Institute of Chicago."
"When I was giving a lecture at Oxford," he continued, "I brought up this school because when I went on that mission to create in other spaces -- apparel, film, performance -- it would have been easier if I could have said I had a degree at the Art Institute of Chicago."
Lisa Wainwright, dean of faculty and vice president of academic administration at SAIC, told the Los Angeles Times that it had decided to give West the honorary degree after he publicly mentioned the school.
"I read it and thought, 'Wow, this is a fantastic moment.' Here is this major figure in the cultural landscape promoting art school, this guy from Chicago saying art school is cool. So we thought, 'This man deserves an honorary doctorate from us!' He should have gone here."
West attended Chicago's American Academy of Art for one semester on a partial scholarship before transferring to Chicago State University, where his mother, Donda West, was head of the English Department, according to Rolling Stone. After one semester there, he dropped out to pursue his music career. And the rest is history.
Listen to West's acceptance speech:

Before You Go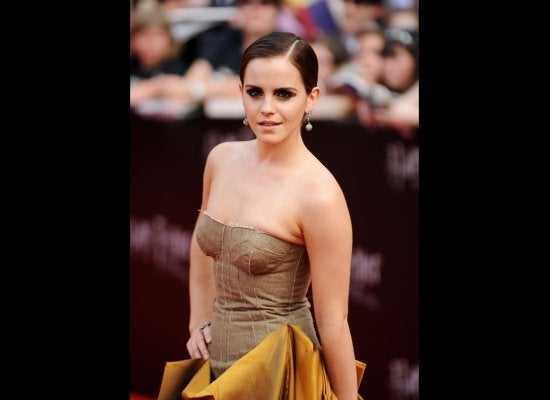 Celebrity College Experiences
Popular in the Community