The prestigious event, which was taped last month in Washington D.C. and aired on the network Monday night, recognized West for his creative efforts by honoring him with the show's Visionary Award.
During his acceptance speech, Kanye spoke on racism and recalled a previous conversation with his wife, Kim Kardashian, where she revealed how her father, Robert Kardashian, reacted to being called a "N***a Lover," after discovering the racial slur written on his Bentley around the time he served as one of O.J. Simpson's defense attorneys in the infamous 1994 murder trial.
"She never saw her father curse, get mad, he was the most laid back human being. And he went so crazy and tried to chase the people down," West explained. "And she sat there crying saying, 'Dad, you're going so crazy?' And he said to her, 'one day you may have a black child…a beautiful, beautiful, beautiful black child…and it's gonna be hard. You're gonna see how hard it is.' So true enough, we deal with racism, because there are different races. Or the micro of it is that we focus on the different races, as opposed to the macro, which is the human race."
West went on to say: "The bit of sound bites that everyone loved from last year that got taken out of context, or misunderstood, did come from a place of saying, 'yes, part of the reason why I'm not allowed to be empowered is because of race, because of people's perception of celebrity,' because all they want to present to young black men is the idea of making it to the league or making it to be a rapper, but not the idea of becoming an owner."

Check out Kanye West's "BET Honors" speech in its entirety in the clip above.

Before You Go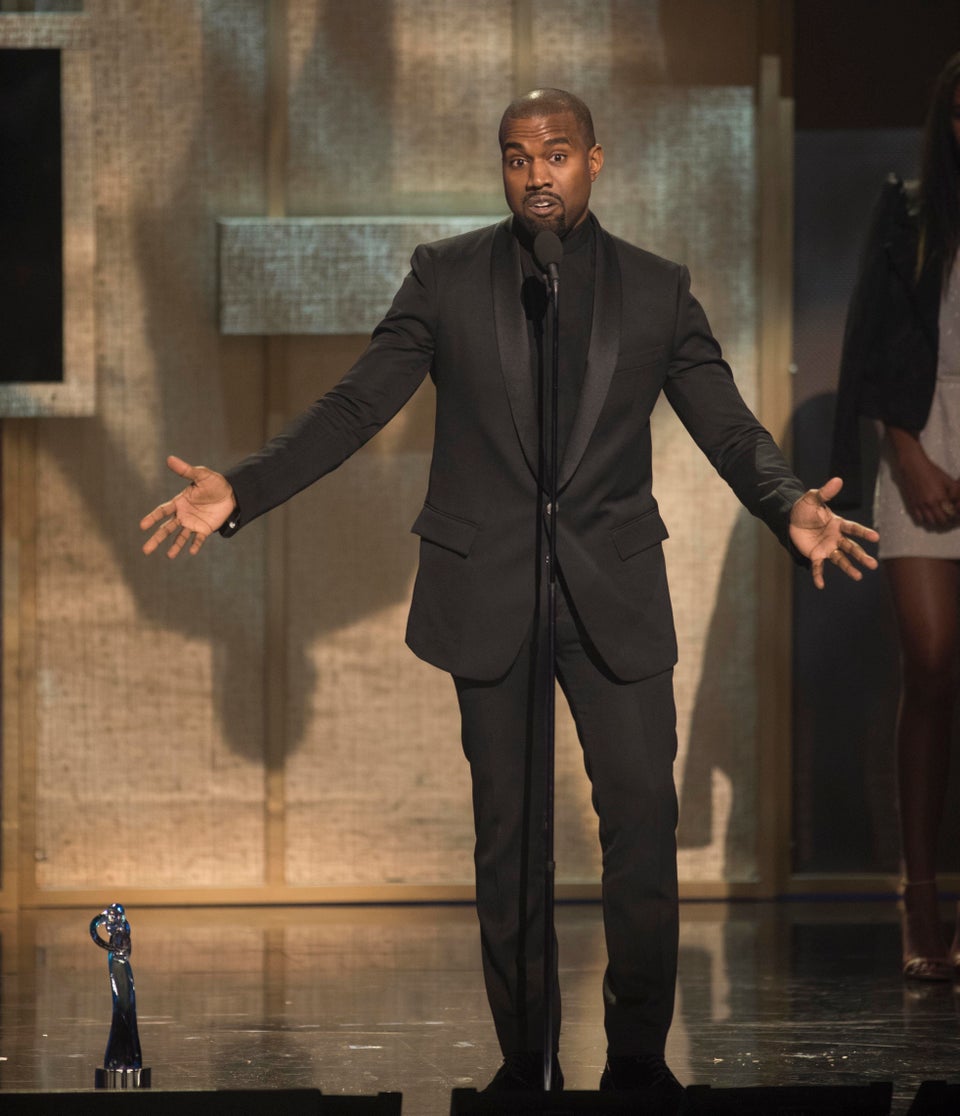 BET Honor 2015 Photos