The rapper, who was most recently featured in 2 Chainz's (arguably misogynistic) video for "Birthday Song," ruminated on the use of the word while in France on Sept. 2.
"I usually never tweet questions but I struggle with this so here goes... Is the word BITCH acceptable? To be more specific, is it acceptable for a man to call a woman a bitch even if it's endearing? Has hip hop conditioned us to accept this word?" he wrote, before comparing the word bitch to an equally contentious word.
"Do we love this word as much as we love the word NI**A in an endearing way? correction, Here's the age old question, would we refer to our mothers as bitches? Would' we call our fathers niggers or better yet NI**AS? If ni**a is such a positive word, why do we feel so uncomfortable for white people to say it, even with a hall pass? Is it ok to use bitch as long as we put BAD in front of it? Like you a BAD BITCH. Perhaps the words BITCH and NI**A are now neither positive or negative. They are just potent and it depends on how [they] are used and by whom? #FREETHOUGHT."
The rapper makes a good point -- not that any of this hasn't been said before, but he continued on to further ponder the use of the word.
"What if there was no profanity... What if we decided to legalise profanity in a sense? In France they play songs with cursing on the radio. I was recently questioned about the use of the word BITCH in my music and initially was offended by anyone questioning anything in my music," he wrote, explaining the inspiration behind his sudden introspection.
"Stevie Wonder never had to use the word bitch to get his point across," he conceded, adding, "I will admit that I sometimes go back an omit cursing from my records. I like to use profanity as a tool and not a crutch. I'm not tweeting to say what we need and what we don't... I just wanted to think out loud with you guys today... #THEWORDBITCH."
Having a daughter may not have changed Jay-Z's thoughts on the word, but Kanye's questioning seems to have struck a chord with many, as his first rumination was retweeted more than 8700 times.
"@kanyewest Words are just groups of letters, what matters is meaning/history behind it--and meaning is very different w/white person saying," replied Twitter user Alex Parker to Kanye's thoughts on how uncomfortable he feels when white people use the word "ni**a."
"@kanyewest agreed. i think language can be reappropriated (but ONLY by the folks who have had a history of the word impacting them)," she wrote.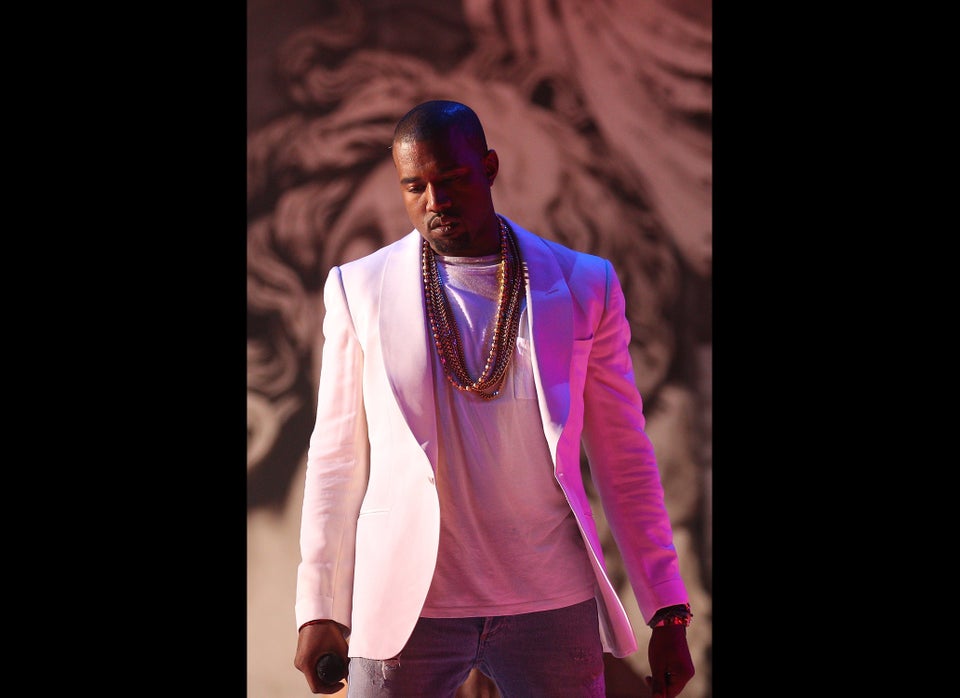 Kanye's worst moments
Related
Popular in the Community