You might have heard about Kanye West's enlightening interview with W, where he admitted that "I Am a God" was inspired by his experience getting dissed by "a major designer" during Paris Fashion Week. But that wasn't the only sartorial truth bomb the rapper dropped -- he also educated us on his impact on his girlfriend's style.
Kim Kardashian has certainly changed her outfit aesthetic since pairing up with West. While we once might have described her clothing as short, tight and bright, Kim now favors looser, draped silhouettes in muted non-colors like grey and black. Still, Kanye insists that he's not fully responsible for Kim's wardrobe changes:
West tells me he hasn't been masterminding Kardashian's makeover to the degree that everyone assumes. "Nobody can tell my girl what to do," he says. "She just needed to be given some platforms of information to work from." Since virtually everything Kardashian wears is instantly broadcast around the globe, West adds, "one beautiful thing is that as she discovers it, the world discovers it." This includes Kardashian's inevitable stumbles. "For her to take that risk in front of the world, it just shows you how much she loves me. And how much she actually loves the opportunity to learn. You got, like, a million companies saying, 'This is impacting your brand! This is impacting your fans! And blah blah blah.' But she still sees this light of beauty."
The couple has attended notable fashion events side-by-side, like Givenchy's runway show and the Met Gala this past spring. Do you think Kanye's influence over Kim's closet will continue?
Everybody makes mistakes: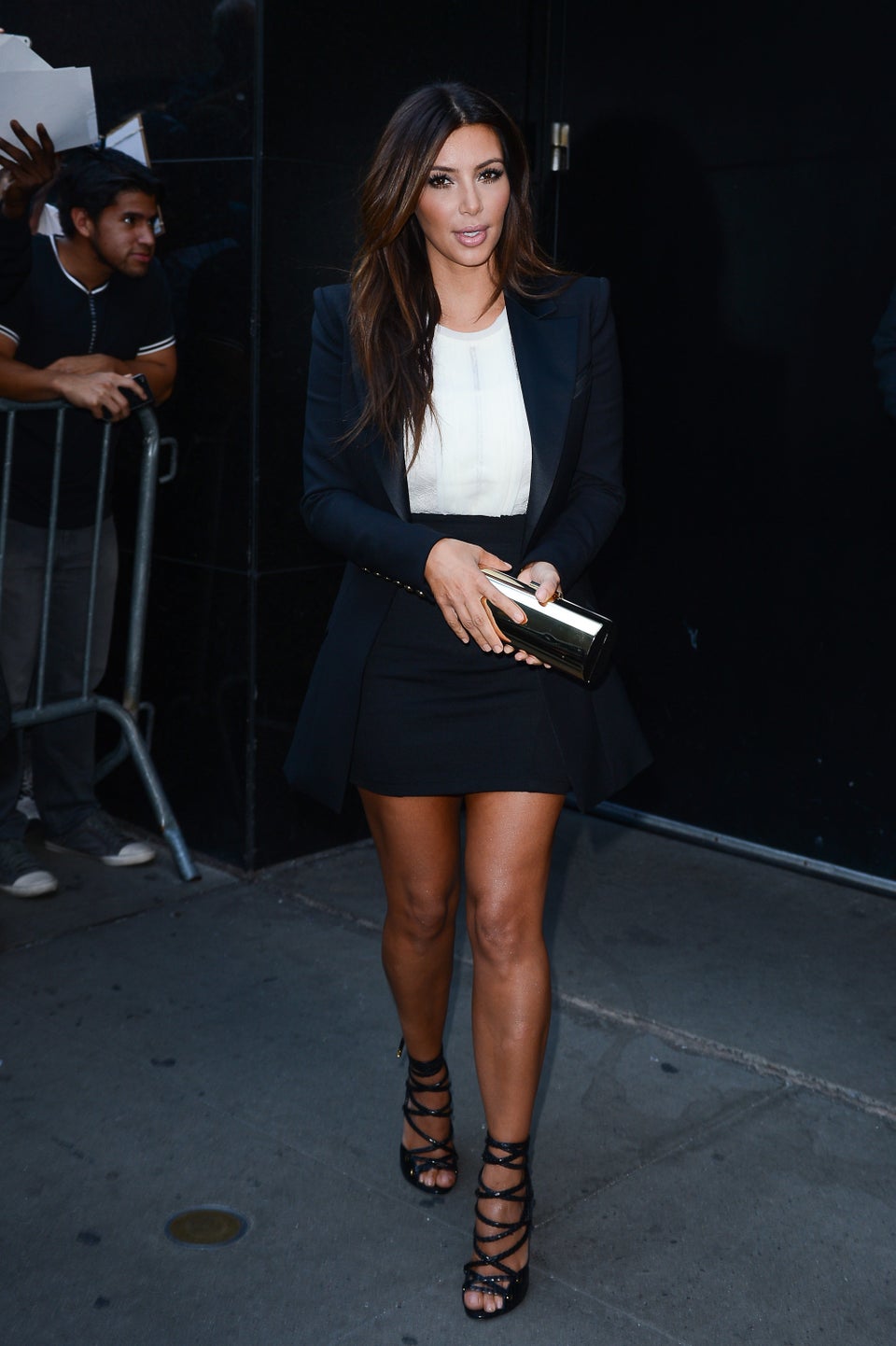 10 Wardrobe Choices People Mistake As Fashion Faux Pas