Kanye West is not one for public displays of affection. So it's downright shocking how candid the "Yeezus" rapper gets about his love for Kim Kardashian in his upcoming interview with Kris Jenner.
"I could have people saying, 'This is going to damage your credibility as an artist or as a designer, and I say, 'I don't care. I love this woman,'" he said. "Or someone could say, '[T]he paparazzi surround you. ... Everyone knows you don't like paparazzi. Why would you be with this person?' And I would say, 'I'm being with this person because I love this person and she's worth it to me.'"
"You know, my grandfather just passed, and his whole thing was never about money, it was never about popularity," he continued, referring to Portwood L. Williams, whose funeral West, Kardashian and baby North attended in Oklahoma City last weekend. "His whole thing was joy, having joy in his life. And she's [Kardashian] my joy and she brought my new joy into the world. And there's no paparazzi and there's no blog comment and there's nothing that's gonna take that joy from me."
West's love for Kardashian is not the only thing the rap star was willing to share that day. He also shared a photo of baby North with the "Kris" audience, according to E! News. This will be the world's first glimpse of the 10-week-old baby.
"[Kanye] said he had decided he wanted to show the picture of North because they didn't want to make money on the photo and he is fed up of paps following him around," a source from the filming told E!.
West, who began dating the reality star last year, has been relatively private about his relationship despite the fact that his better half is one of the most photographed women in Tinseltown. The few times he does choose to open up, he does it all for love.
"At a certain point, or always, love is more important than any branding, or any set of cool people, or attempting to impress anyone," he previously told W magazine about choosing to appear on her family's reality show. "Because true love is just the way you feel."
Check out Kanye West's full interview with Kris Jenner on "Kris" Friday, Aug. 23 at 11 a.m. EST on Fox.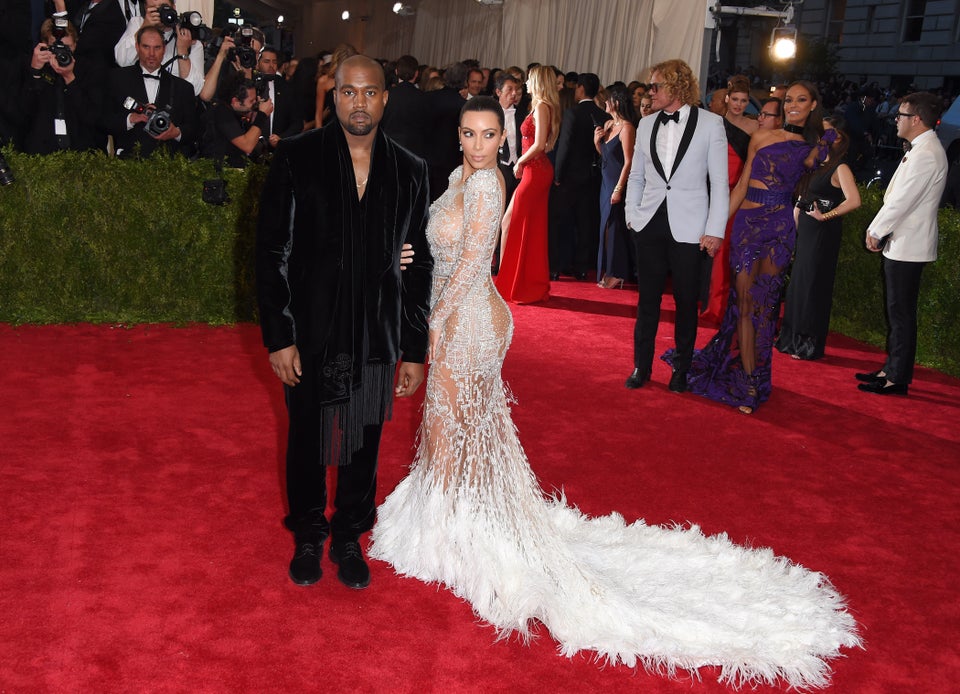 Kim Kardashian and Kanye West