Kris Jenner might have a tenser relationship with Kanye West than she has let on. A particularly awkward encounter between the Kardashian matriarch and her daughter's beau is recounted in an interview with W Magazine.
W journalist Christopher Bagley interviewed West at the artist's Paris apartment before the release of his new album, "Yeezus," and the June 15 birth of his daughter. During one particular sit-down, Bagley wrote that Jenner dropped by the pad to see it for the first time. West showed her around and played her some of his unfinished tracks, including "Awesome," which was written for Jenner's daughter Kim Kardashian, the mother of West's child.
"Great job?" he responded, raising his champagne glass and continuing, "Great job, Baccarat, for making a glass that can hold liquid!" He then looked down at his waist and said, "Great job, belt loops, for keeping my pants up!"
Jenner apparently laughed off the sarcastic jab but wound up making an exit shortly after, telling West where she was staying and to call if he wanted. "It seems apparent to everyone, including Jenner, that West will not call," Bagley wrote.
West did offer affection when talking about his baby mama, however. The 36-year-old referred to his relationship with Kardsahian as "true love."
Last month, Bruce Jenner told Extra that West was MIA during Kardashian's pregnancy. "I have only met him once," the former Olympian said. "[H]e's not around. He was in Paris the whole time writing, and he just hasn't been around."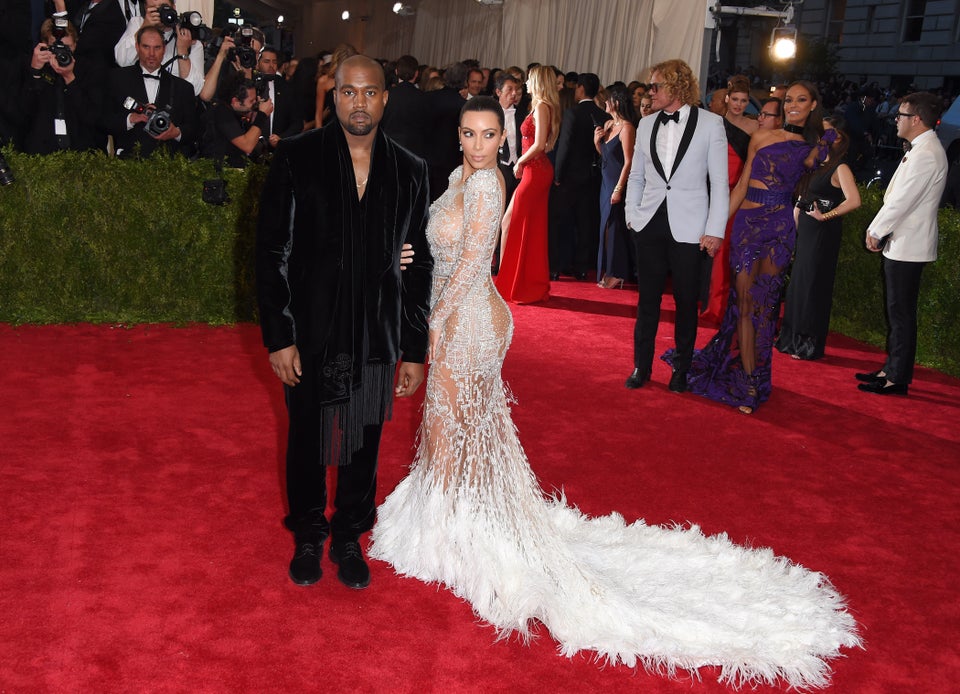 Kim Kardashian and Kanye West
Popular in the Community