Say what you will about Kanye West and his dubious influence on the fashion industry -- there's no denying that he can afford to shop at the highest of high-end stores.
"If I had the opportunity to design for Louis Vuitton now, I wouldn't. Because the prices [are] just too extreme. And I don't want to use my message to have kids saving up that much, you know, to be part of what the ideas are. You know, that's the problem to me with luxury."
As if that statement hadn't bowled us over already, Kanye shocked us further by half-endorsing our favorite fast-fashion retailers:
"I don't agree with everything that H&M and Zara does, but one thing that's good is they were able to break that idea that creativity and things you want have to cost, like, a million dollars."
Kanye West praising mass-market chains? We can hardly believe our ears. Perhaps that's why he chose to collaborate with A.P.C. most recently, a brand that, while still higher-priced than H&M, won't completely bankrupt a middling shopper. (Though you won't find his $300 t-shirts on our Cheap Celeb Finds list any time soon.) And don't forget about his latest fashion line of sorts: "Yeezus" tour merch which, while more expensive than your average concert tee, won't cost much more than a graphic shirt at Zara.
"The [designer] prices are really, you know, based on this perception, this idea of luxury that gets sold to you," Kanye alleges. And just when we thought we could actually get behind West's argument, he clinched with a characteristically Kanye statement:
"I'm like, the most influential person of fashion in the last ten years."
Think the future Mrs. West shares his sentiments?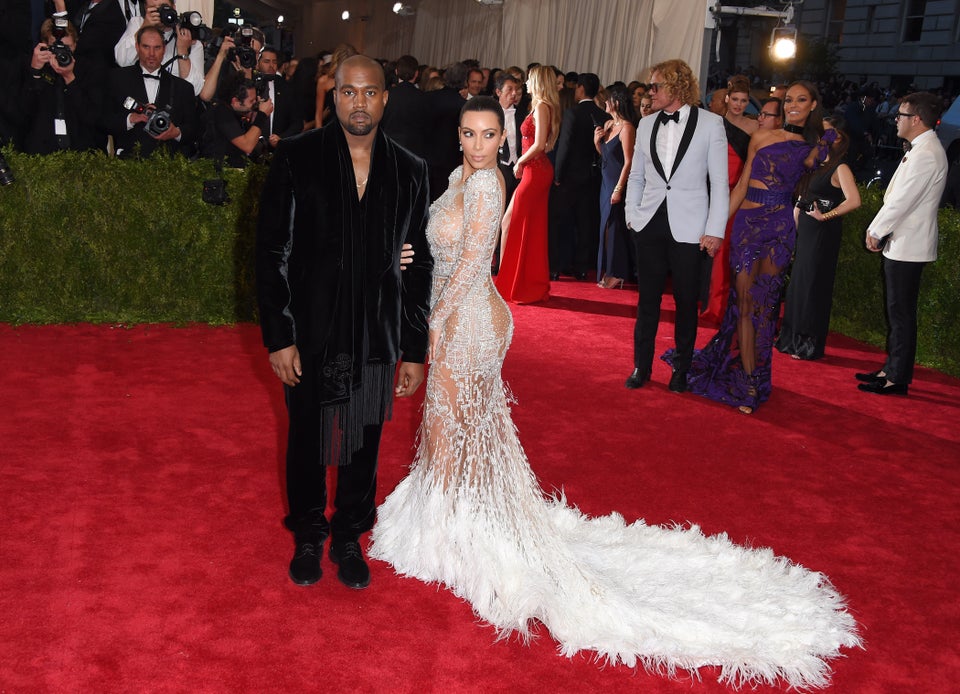 Kim Kardashian and Kanye West