"Now who gon' stop me? Who gon' stop me, huh?"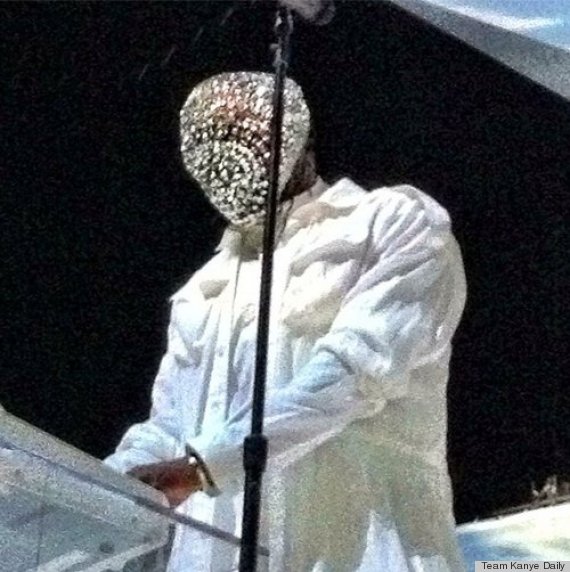 Always one to take it to the NEXT level, Mr. West changed outfits during the show and returned wearing a feathered mask that was quite fitting for his winter wonderland set. Top that, Lady Gaga!
See more photos from Yeezy's Revel style spectacular (captured by Team Kanye Daily, of course) in the slideshow below. Then tell us in the comments section if you think he's outdone himself this time.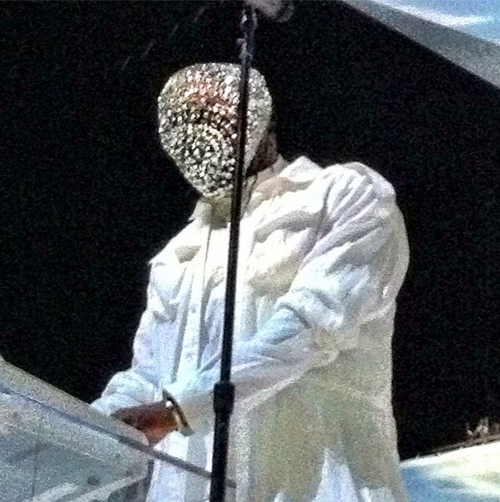 Kanye West's Crazy Revel Stage Costumes
Related