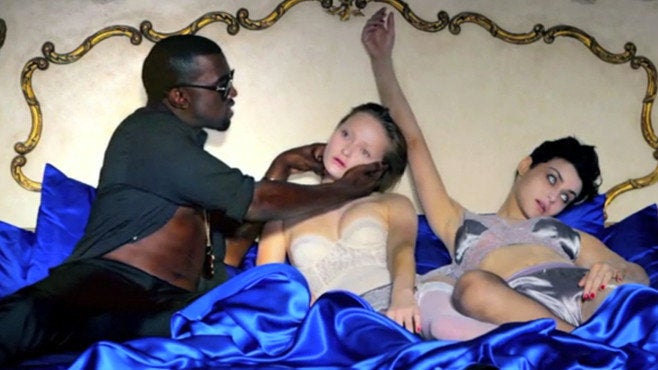 After a rough leak months ago, Kanye West's official video for his single, "Monster," has finally hit the web for real, and for better or worse, it was certainly worth the wait to see.
Hip hop's leading star is joined by the game's other leading lights in Jay-Z, Nicki Minaj and Rick Ross in a spooky, off-the-wall and semi-graphic video that, by its own admission, touches on the racy and controversial.
With an introductory disclaimer that reads, "The following content is in no way to be interpreted as misogynistic or negative towards any groups of people. It is an art piece and it shall be taken as such," the video launches into women hanging by nooses, Kanye setting up a threesome with corpses, Jay-Z raps over dead women and evil Nicki Minaj busts out the S&M gear to torture her good self.
All told, it's an epic production, and one sure to draw controversy. Take a look and sound off your opinion. (WARNING: Graphic language involved)
WATCH -- WARNING: ADULT LANGUAGE AND IMAGERY
:
REAL LIFE. REAL NEWS. REAL VOICES.
Help us tell more of the stories that matter from voices that too often remain unheard.