West was an amateur fashion fan until this past summer, when he took the plunge and actually designed his own line. With the help of London-based designer Katie Eary, West showed a full Spring 2012 collection at Paris Fashion Week with plenty of industry big shots (think Carine Roitfeld, Anna Dello Russo, Olsen twins) in the front row.
"He went home for the holidays but was proclaiming that he is now based in the capital and would return in early January. He's close to the lecturers and students at the Central Saint Martins College and being in London means he can stop by for advice any time."
And we'd believe it. Say what you will about his erratic nature and annoying quirks, but when Kanye West puts his mind to something, he goes all the way (including actually showing up to Occupy Wall Street and moving to Italy to intern for Fendi). He's also a peripatetic soul, having spent the last couple year hopping between Hawaii, New York, Rome, Japan and God knows where else.
So we wouldn't be surprised if West buys some real estate in London and gets to work on his Fall 2012 line... which really is just around the corner, as the next round of RTW fashion shows begin in February.
What will Yeezy have to show us the second time around? Take a look back at his first collection, both the runway and the front row, to jog your memory.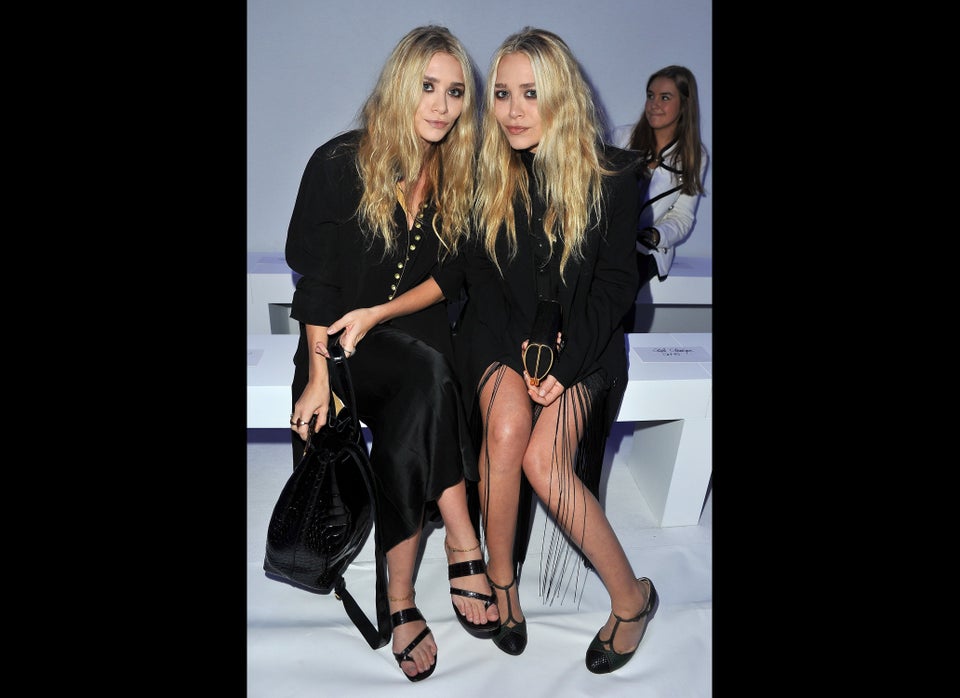 Kanye West shows at PFW (CLONED)