The "Watch The Throne" rapper briefly addressed his public protest of Swift's VMA victory, a move he apologized for in the past. But it seems West has changed his tune, as he told The New York Times he has "no regrets" for the 2009 outburst.
"I don't have one regret," he told the publication. "If anyone's reading this waiting for some type of full-on, flat apology for anything, they should just stop reading right now."
When asked if he regretted apologizing to the country music star, he had this to say.
Yeah, I think that I have like, faltered, you know, as a human. My message isn't perfectly defined. I have, as a human being, fallen to peer pressure...I can answer that, but I'm — I'm just — not afraid, but I know that would be such a distraction. It's such a strong thing, and people have such a strong feeling about it. "Dark Fantasy" was my long, backhanded apology. You know how people give a backhanded compliment? It was a backhanded apology. It was like, all these raps, all these sonic acrobatics. I was like: "Let me show you guys what I can do, and please accept me back. You want to have me on your shelves."
The rapper also went on to discuss his highly publicized relationship with reality star Kim Kardashian.
"Any woman that you're in love with or that loves you is going to command a certain amount of, you know, energy," he said. "It's actually easier to focus, in some ways…I'm the type of rock star that likes to have a girlfriend, you know? I'm the type of soul that likes to be in love and likes to be able to focus. And that inspires me."
The Grammy Award-winner also touched on his decision to distance himself from appearing on "Keeping Up With the Kardashians," due to the amount "backlash" stemming from cleaning out his girlfriend's closet.
"It's hard when people read things in a lot of different ways. You know, the amount of backlash I got from it is when I decided to not be on the show anymore," he admitted. "And it's not that I have an issue with the show; I just have an issue with the amount of backlash that I get. Because I just see like, an amazing person that I'm in love with that I want to help."
As expected, West's endless love and affection for the 32-year-old will also carry over into the future as the pair is currently expecting the birth of their newborn in the coming weeks. The controversial chart-topper went on to admit that he will do "anything" to protect his child and the mother of his child. Check out more of Kanye West's candid interview here. PHOTOS: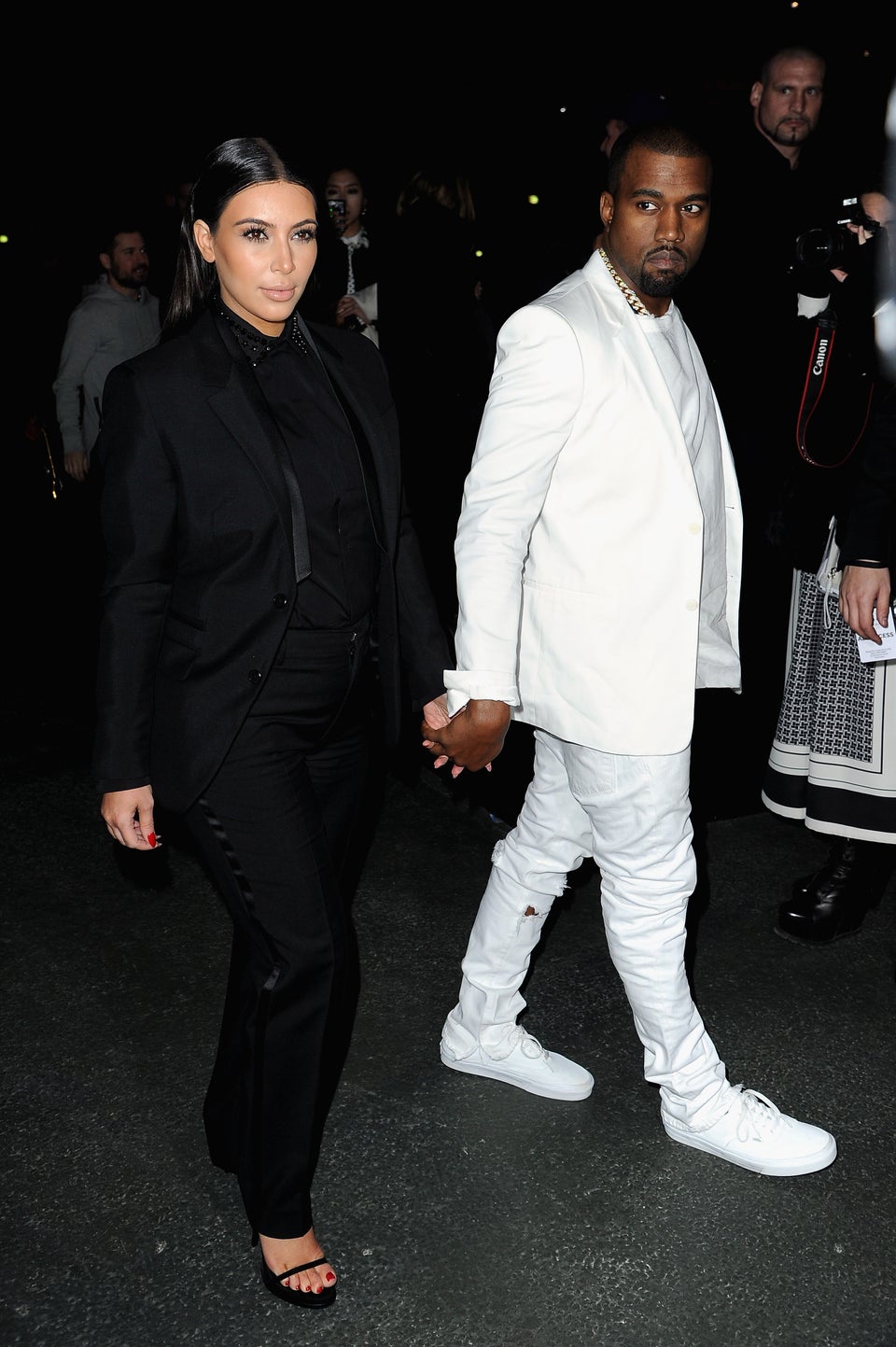 Kanye West Photos