Kanye West previewed the music video for "Only One," his first new single of the year, on "The Ellen DeGeneres Show." The track is personal and references his daughter, North West, explicitly -- it also features Paul McCartney -- and the new video compliments the song's intimacy. The clip, directed by Spike Jonze, shows the father and daughter walking in a field on a foggy day. He shelters her when it starts to rain. (Watch the whole video at KanyeWest.com.)
West also sat down for an interview with DeGeneres and spoke about his marriage to Kim Kardashian and fatherhood. "I think I'm a better human being because of [Kim] and because of my daughter, and I have always someone to think about going home to," he said. "Something for me to not only to be brave for what I want to do for humanity, but also to be more protective of myself for my family, because there's things I've done in the past that were considered negative, but I was really jumping in front of the tank for other people, or for culture, in a way. So now, I always have to have that in my mind that I have a family that I have to protect, too."
There could be more additions to the family, too: West told DeGeneres that he and Kardashian were "trying" to have more children. "I just want whatever Kim wants," West said when DeGeneres how many kids he wanted. Watch the full interview below.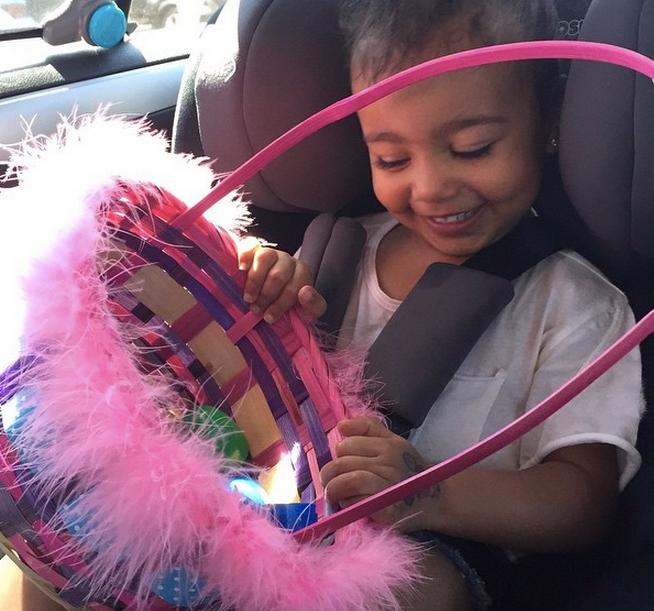 The Cuteness of North West
Popular in the Community